Shaunie O'Neal Not Happy With "BBW: LA" - Says Some Of The Cast Is A Little Trashy
Jul 15 | by _YBF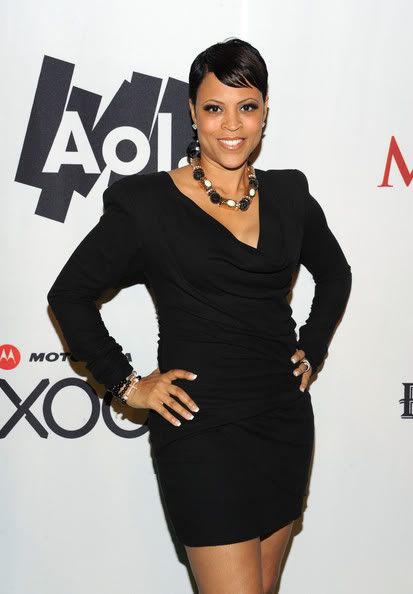 Critics who think Shaunie O'Neal's "Basketball Wives" franchise presents black women in a bad light have an ally in Ms. O'Neal herself. Find out how Shaunie feels about the negative stereotypes presented on "BBW" and why she thinks the L.A. cast is a little trashy.
Some folks have been giving Shaunie O'Neal a lot of heat for the images of Black women shown on her hit show "Basketball Wives." And Shaunie tells EbonyJet.com that the heat is warranted.
"I get a lot of flack," says O'Neal. "People say to me: 'You're saying the betrayal of Black women is bad on TV, but your show is one of the number one reasons why it is.' Guess what? I agree! But you look at those credits -- it's more than me executive producing it. I brought this vision to a table full of people, a table full of executives, and since then it has taken on its own new thing."
And that whole new thing includes the new installment starring women in L.A. and Shaunie is not 100% on board with the cast.
"Honestly, they've distorted it a little bit. I really came in with the concept of having a group of women that come together and are associated by the game of basketball, whether it be their husbands, fiancés -- there's some long-term relationship with a man in basketball and the game of basketball -- and that's how we formed this sisterhood and friendship," she says. "The L.A. cast -- there are some wives and fiancés, which I'm fine with. But there's a little bit of trash kind of sprinkled into that cast that I'm totally against. I was really very hands off with that cast."
Though she doesn't name names, the Govan sisters are absent when she speaks of the new co-stars that she likes. I'm sure that has something to do with Laura Govan "allegedly" cheating with Shaq while he and Shaunie were still married. Mmhmm.......
"Yeah, you know they have Jackie Christie, I love her -- they have a long lasting marriage and it works. There's also Malaysia Pargo, you've got Imani who was the former fiancée of Stephen Jackson -- they went to the altar, you get that connection. These ladies have been around forever in the game of basketball. But then you've got people that just might've slept with somebody. I'm not OK with that," O'Neal says. "It's just drama and ... that's not my vision. I don't think that all money is good money. I don't need it that bad. So we are having some issues. I've kind of just had to take a backseat and shut up and just let it go, let it ride. It's David and Goliath right now."
Looks like "BBW: Los Angeles" is going to be an infested mess. I can't wait to hear from the "trash" that Shaunie speaks of. Let the catfights begin....