SPOTTED: The Braxtons Filming Their Reality Show In Los Angeles *SPOILER ALERT*
Jul 14 | by _YBF
The lovely ladies of the Braxton family were recently spotted filming scenes for their hit reality show in Los Angeles. And we spot a certain someone you may be happy--or mad--to see next season. See the pics inside...
The Braxton ladies were seen in Beverly Hills yesterday shooting scenes for 'Braxton Family Values' at Cuvee Cafe. Tamar.com was seen walking to the cafe with her sisters.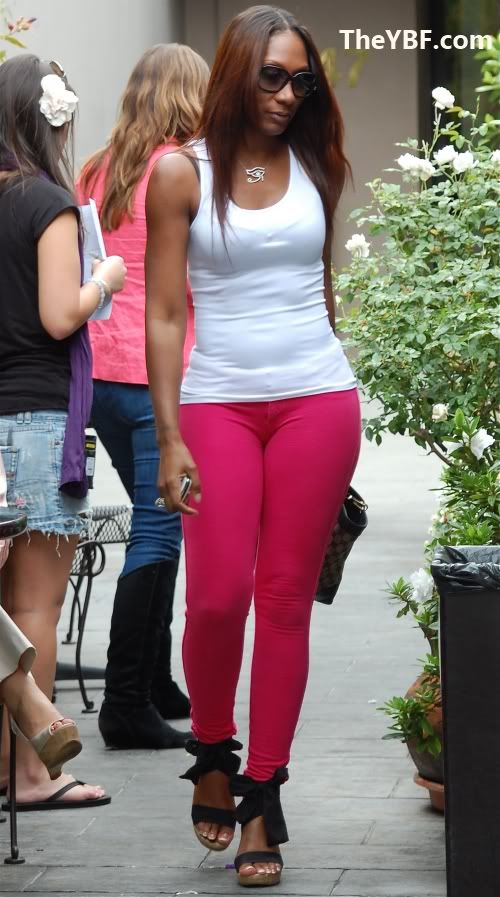 Towanda, who's rocking a weave I'm actually liking ithis time, was spotted rocking a tight white t-shirt and tight pink leggings that showed off her bod.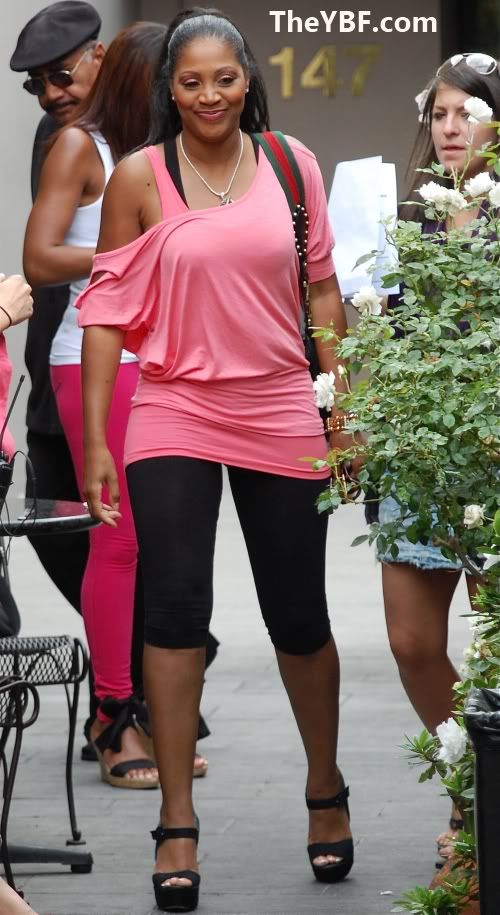 Is that you Papa Braxton in the background? Uh oh. Looks like he and Evelyn were in the same space again. And we ALL know what type of ish probably popped off. Or did the ladies make up with him after last season's disastrous dinner? Hmmmm...

Trina also rocked a pair of tights as she was seen filming with Towanda and Tamar's husband Vincent.
Mama Braxton, Miss Evelyn, was stuntin' on 'em in her leopard print shirt as she taped her scene.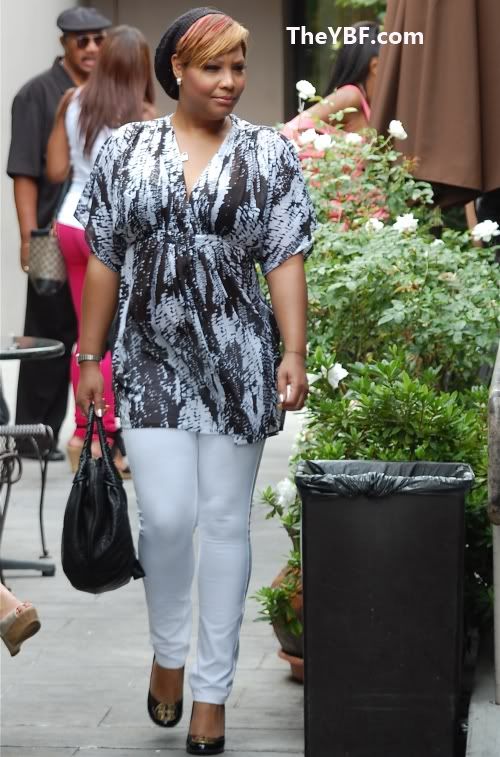 Traci B. was also seen at the taping. The only sister missing was Miss Toni who recently struck a bankruptcy deal allowing her to keep her six Grammys. I hope Traci moves to Cali...poor thing keeps getting left out of ish...
Season 2 kicks off November 8th on WeTV. AND there will be 19 episodes this go-round. Woot!
Photos via V. Labissiere / Splash News