No Scottish kilts here! Beyonce rolled into Scotland tonight for the country's largest music festival--T in the Park. And she rocked the stage in a black sparkling wrap-leotard dress. And looked fab doing so.
Pics and deets inside...
Chick has been living it up overseas for months now. And tonight she continued her UK festival circuit by putting on a concert for the T in the Park festival in Kinross, Scotland. Not a headliner for this one, but fans say put on a show nonetheless. Her bestie Chris Martin & Coldplay headlined instead. And she said during her show Coldplay are "some of my favorite people in the world."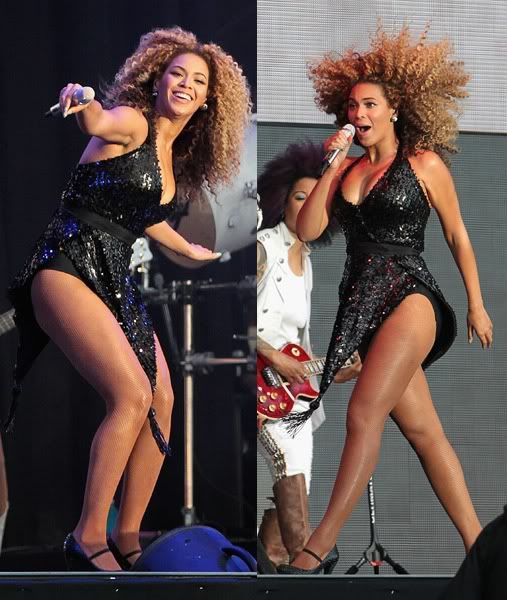 Beyonce performed her usual concert by opening up with older hits like "Crazy In Love" and rolling into her "1+1" and "Best Thing I Never Had" new singles, then closing out with "Halo."
Here's more pics from her performance: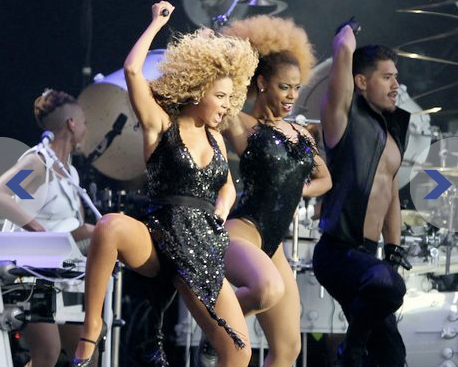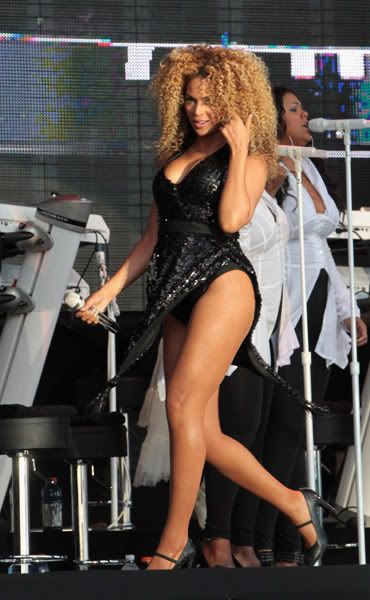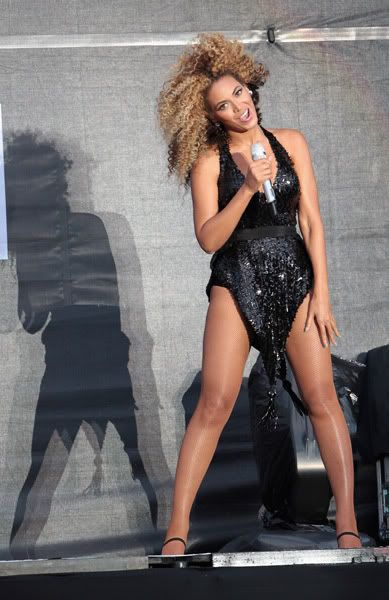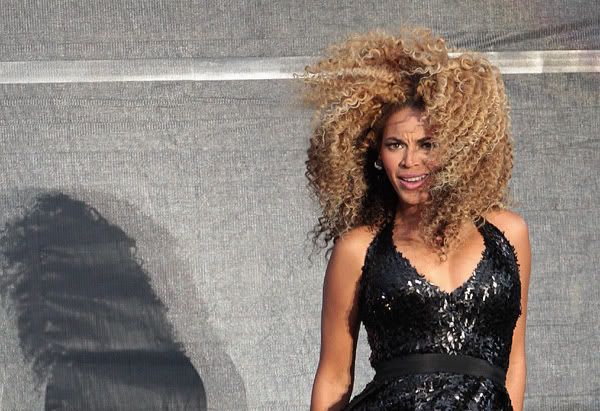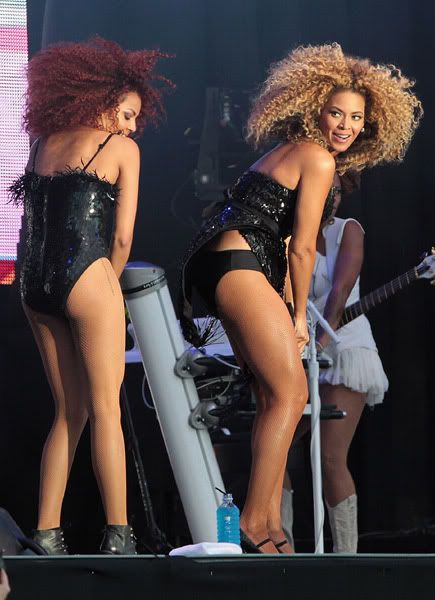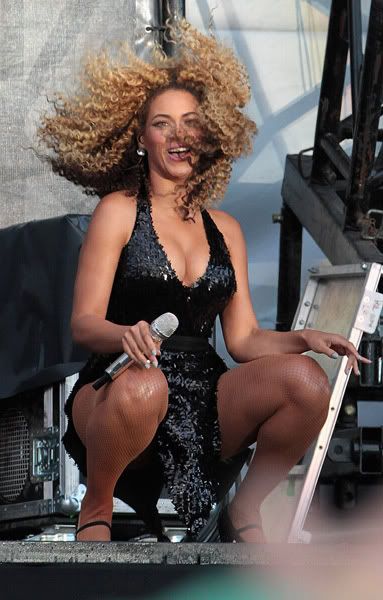 Bey's next stop: Dublin, Ireland for the Oxegen Festival Sunday night.
Photog: Martindale