Jay-Z Previews "Watch The Throne", Starts New Solo Album
Jul 08 | by _YBF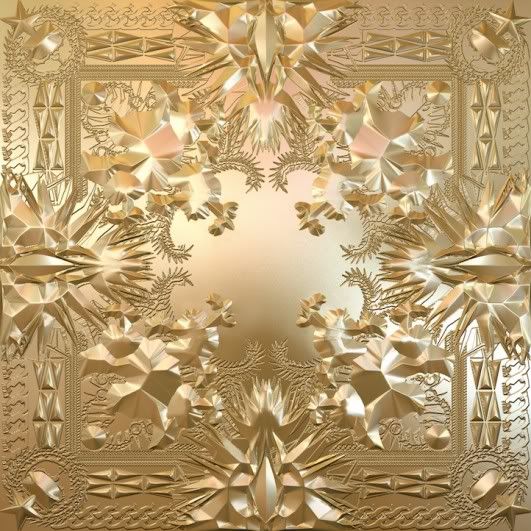 Having recently released the cover art for their album Watch The Throne earlier this week, Kanye West and Jay-Z have begun promoting their new disc, with Hova hosting an exclusive preview party last night. Deets inside...
While Kanye is away in Paris for fashion week, Jay-Z hosted a very intimate preview party for their Watch The Throne collabo disc last night.
A very select group of 20 journalists were invited to hear the CD last night and given strict intructions that they weren't allowed to tweet, give specific song titles or quote lyrics (as they may change). We all know that didn't happen. So...
What we've learned so far is that Beyonce joins the pair on a track called "Lift Off" and that Frank Ocean of Odd Future appears on two tracks. And one of the Frank Ocean tracks is called "No Church" and happens to be one of Jay-Z's favorites.
Listeners also reported that the pair tackle some heavy topics like child-rearing and Black-on-Black crime on the disc.
And although no offical release date has been set, fans who pre-ordered the album were told they would receive it on August 2.
Jay-Z also announced that he has started work (2 songs in) on his next album but had a few words about Watch The Throne for MTV saying...
"Man it's just some good-ass songs on there. I don't know if they want me to give away any of the titles, but you'll hear it. You'll know what I'm talking about. Just even from the intro it's like, damn!"
Sounds like it's going to be pretty good....