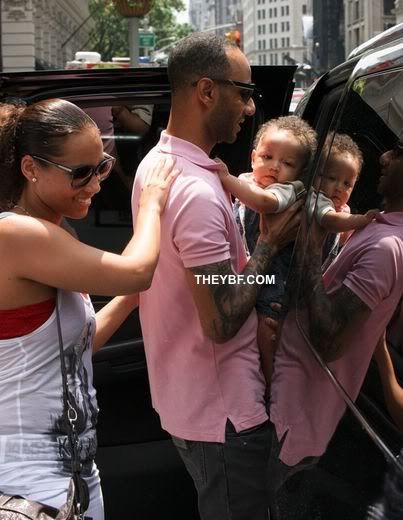 There's that cutie's face! Alicia Keys & her hubby Swizz Beatz have been going out their way to keep 9-month-old Egypt Daud Dean's face hidden from the ever present paprazzi lens ever since he was born. But today....someone wanted to be seen.
New pics of Baby Egypt when you read on....
How cute is this little one!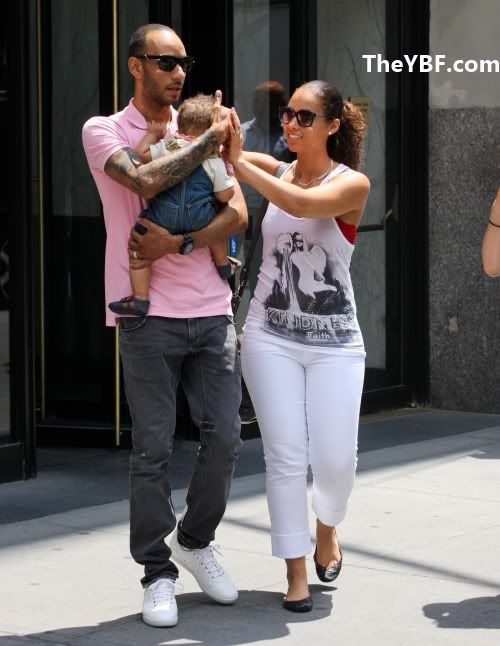 The curly haired baby boy rocked his short denim overalls while out and about in the Dean's Soho neighborhood today. And the camera lens caught a glimpse of his face while the fam was out & about.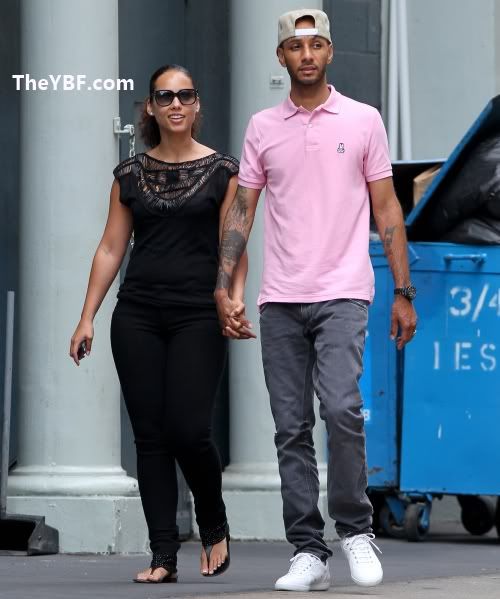 And Alicia & Swizzy held hands for a little QT walk after changing clothes and taking the baby inside. We wonder if the couple still wants to do a family spread for a magazine.
Fab baby times!
Pics via SPLASH