Beyonce Gets BRIDAL SEXY For "Best Thing I Never Had" VIDEO
Jul 07 | by Natasha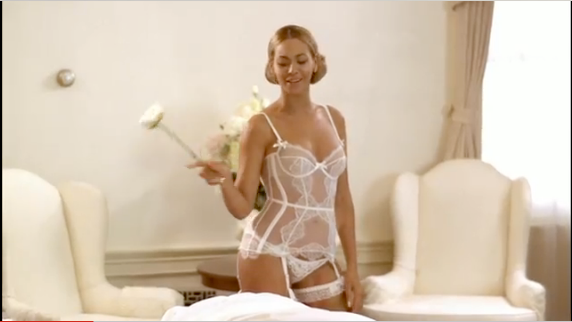 Bey season continues as Mrs. Knowles-Carter just dropped her second video from her #1 album, 4. In the visuals for her official second single, Best Thing I Never Had, Beyonce is donning uber sexy bridal lingerie and a gorgeous wedding dress.
Not to mention this is about as close as we're going to get to seeing Beyonce's real-life wedding. Check out the brand new video inside...
In her brand new visuals, Beyonce reflects with "vintage video" on her boyfriend from 1998 who treated her badly and was more into other women than her.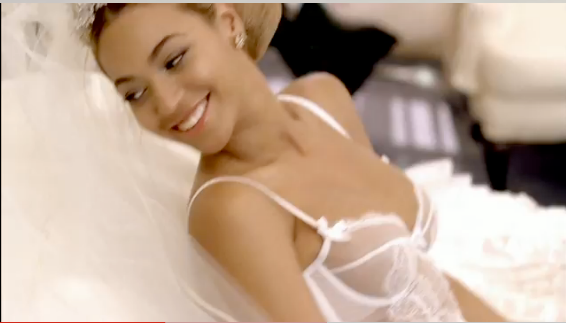 It's the story of what happens after the prom when the high school sweetheart who broke your heart turns out to be the best thing you never had. You move on and find true happiness.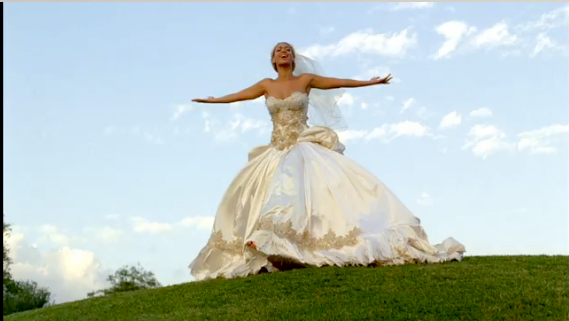 The video plays out with the words of the song saying she's glad he never turned out to be "the one." And as she dons an amazing wedding dress from Baracci Beverly Hills, she contemplates what she's been through that led her to walk down the aisle with the man of her dreams. Her reception dress is by Vera Wang.
Here's the Diane Martel directed vid:
Thoughts?