We've finally recovered from the non-stop action of Essence Fest 2011. TheYBF.com was on the scene from start to finish in New Orleans, so we've got exclusive interviews, pics, and footage of the performers from the weekend. Plus funny chit chats with NeNe Leakes, Usher, New Edition, & "True Blood's" Nelsan Ellis.
We already brought you tons of coverage throughout the whole weekend. But we've got more. Check out how celebs spent their 4th of July weekend inside....
Sponsors Proctor & Gamble, Verizon, McDonald's, My Black Is Beautiful, and Coca-Cola whipped together a non-stop list of celeb events every day before the big concerts at night. YBF was in the mix of it all, plus we grabbed chit chats with Usher, New Edition, NeNe Leakes, Nelsan Ellis, and more throughout the weekend. Peep the video above for the quickest run-down of one of the biggest weekends in music.
We were on hand for the Coca Cola "Old School Night" party with LisaRaye and Hosea Chanchez: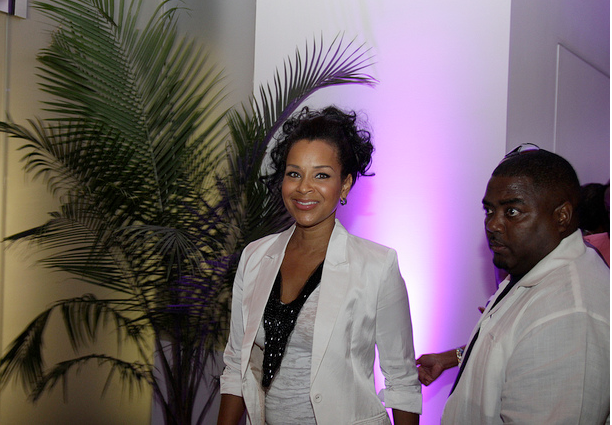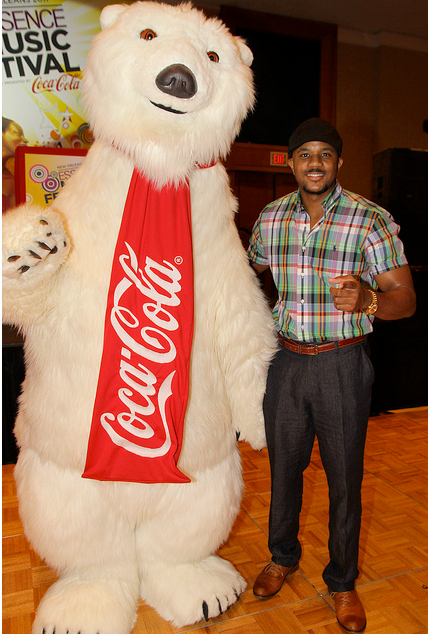 This shirt Hosea....
Speaking of Ms. McCoy. She rocked pretty much the same look every night. Still lookin' pretty though.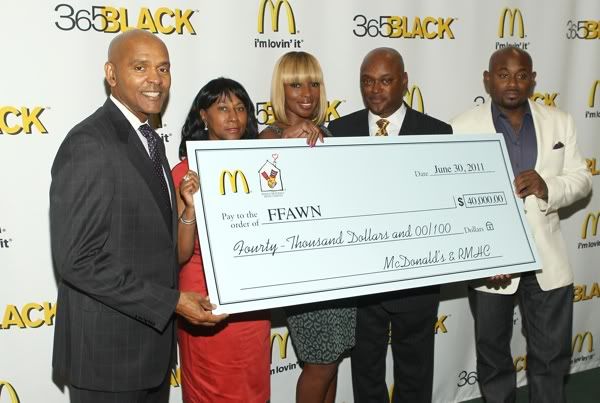 Mary J. & her organization FFAWN donated a check for $40,000 to kids at the McDonald's 365 Black Awards--where she was the recipient of an award herself.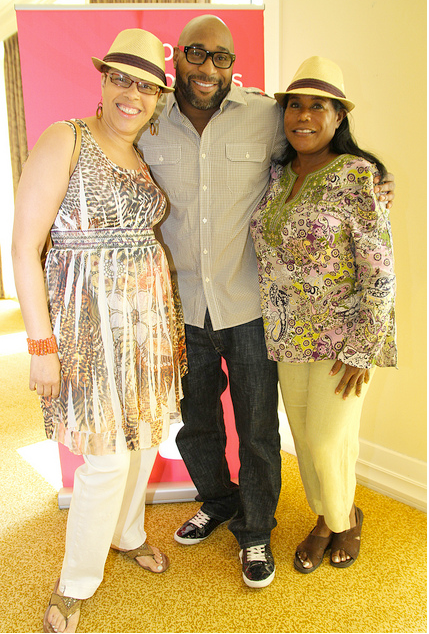 Chef Garvin made nice with the ladies, including PR guru Sheila Eldridge, at the Coca-Cola Breakfast.
Roland Martin and his endless ascots were spotted at the Proctor & Gamble dinner at Dookie Chase restaurant.
And New Orleans Hornet Chris Paul kicked it with the kiddies during his CP3 Walk. And he brought rapper Lil Twist along. Nice.
At the concerts:
Mathew Knowles showed off his Tri-ni-tee 5:7 gals back in the press room.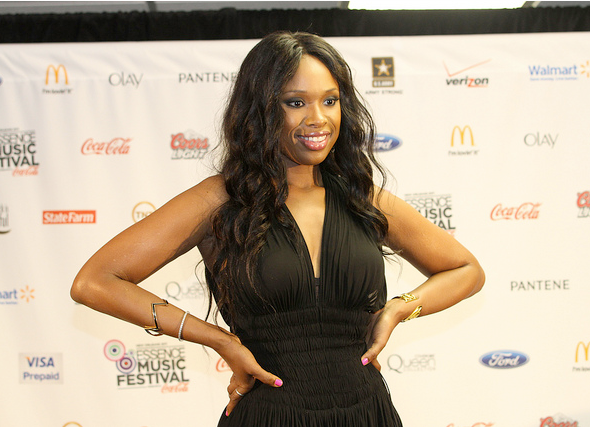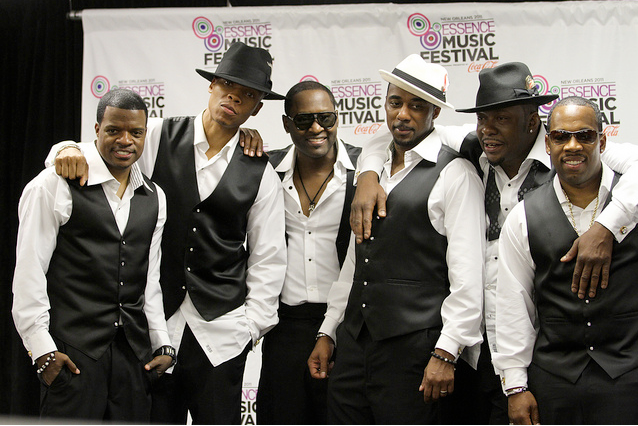 And MC Lyte, Jennifer Hudson and New Edition also chatted with the press.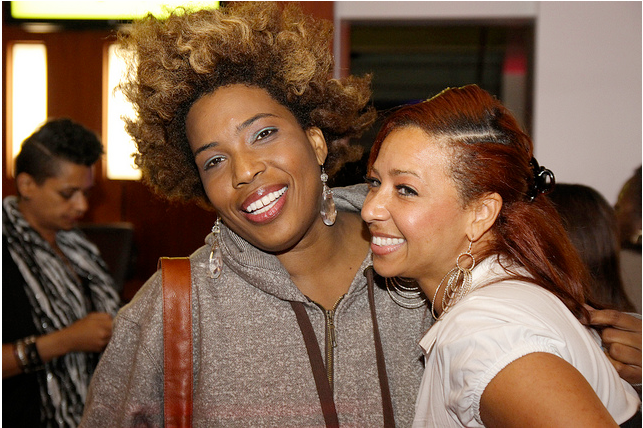 Macy Gray was in the mix enjoying the performances when she wasn't performing herself.
Sighs. Yes--we had to keep our composure with Derek J in person.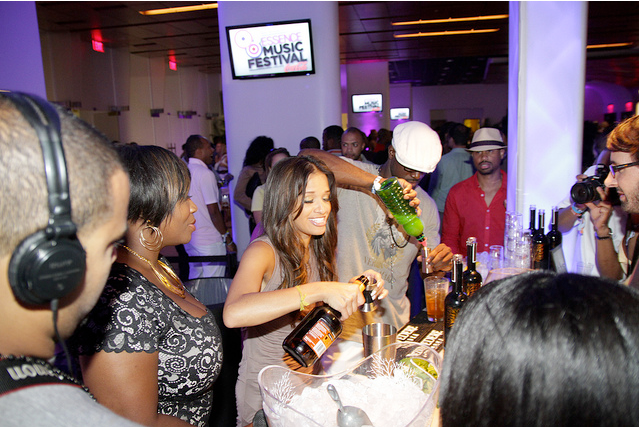 Lance Gross and Rocsi mixed it up back in the VIP Belvedere Lounge.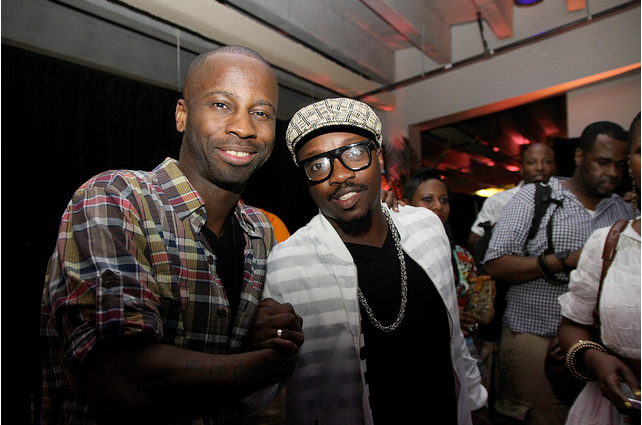 And Bryan Michael Cox and Anthony Hamilton were spotted kickin' it backstage too.
Our YBF correspondents Kalia Silva and James Turner kicked it with Chef Garvin & LeToya Luckett: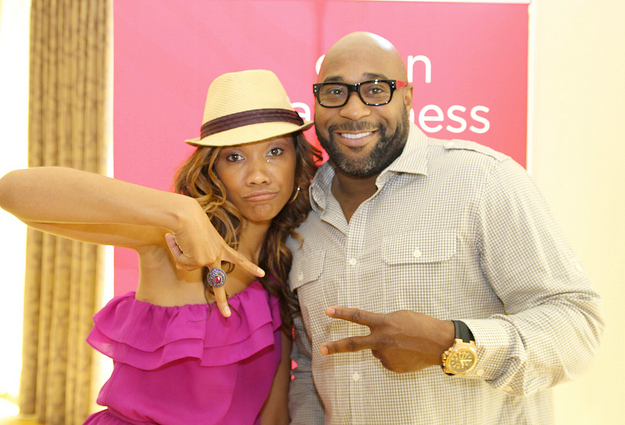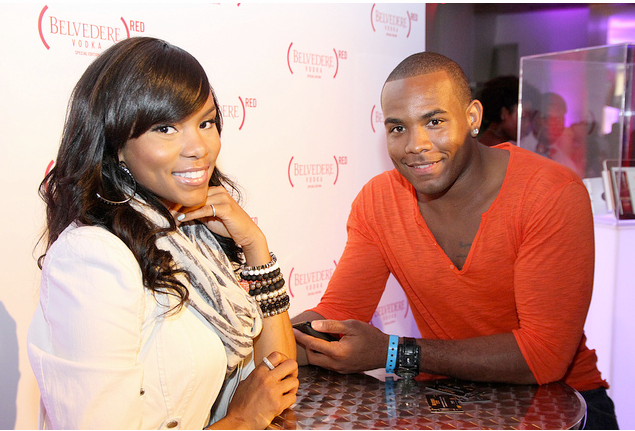 Oh, and Toya's boo Slim Thug was backstage too: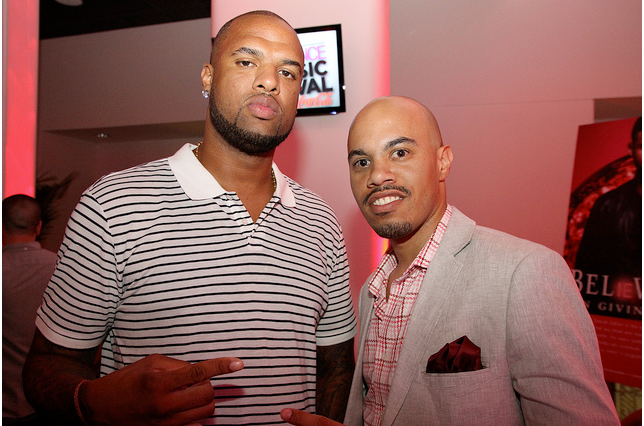 Fab times.
Here's pics of celebs and their own pics from the weekend--and who they were extra geeked to meet:
Ledisi tweeted about meeting her idol Patti Labelle.
And going nuts over meeting Chaka Khan, Mary, and Trina Braxton.
New vs. Old. But no beef here--BET host/former host Free and Rocsi were seen spending some time together throughout the weekend.
And Rocsi spent time with her hometown friends like Juggie of N.O.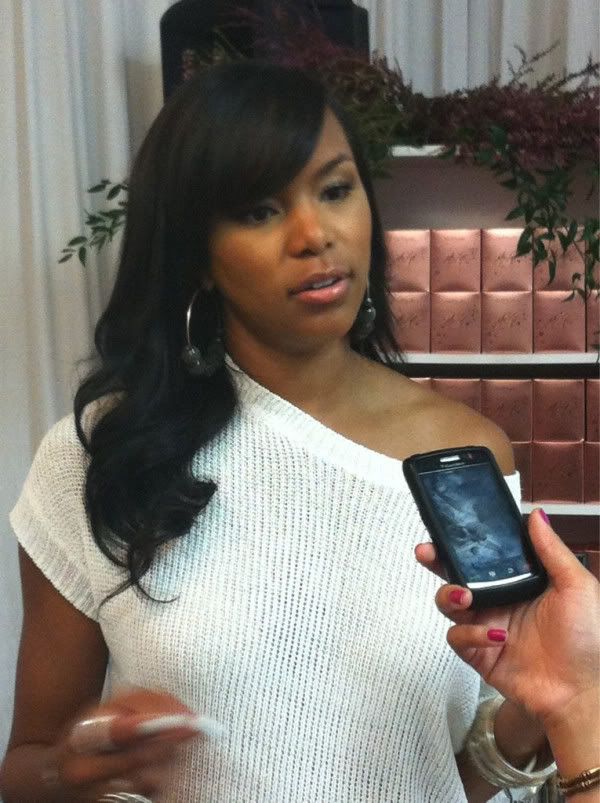 LeToya Luckett tweeted about stopping by the Carol's Daughter store.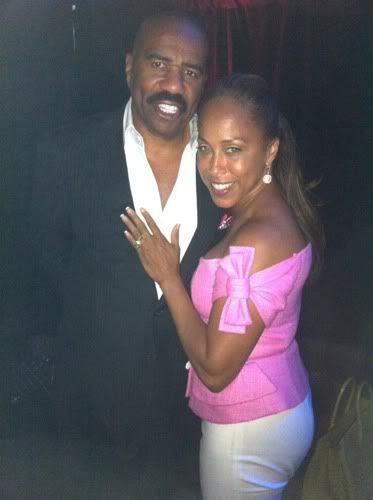 Steve Harvey--who served as MC one of the nights--tweeted a pic of him and Marjorie enjoying the last night of concerts.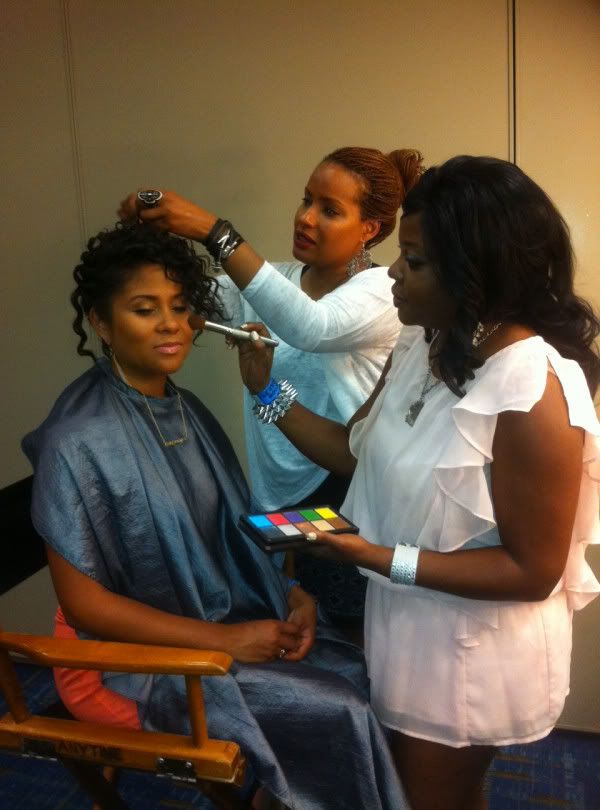 Power 105 host Angela Yee showed us how she got ready for the Next R&B Star event:
And she kicked it with her girls in VIP.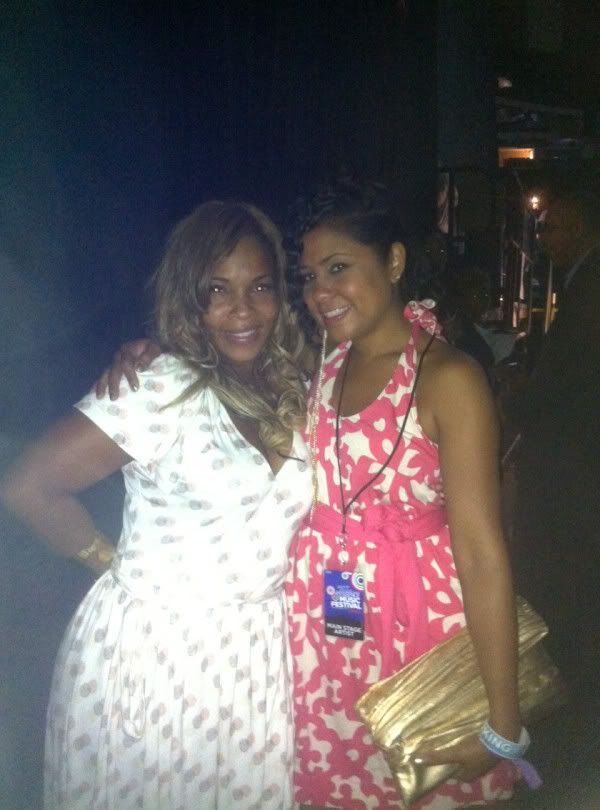 And with her homie--who used to co-host of the morning show before The Breakfast Club stepped in--Free.
Video Correspondent: Kalia Silva
Photographer: Chris Mitchell
Special shouts out to Emil W. & co. over at Essence.com and MilesAhead Entertainment for having TheYBF.com at one of the most fabulous weekends in music!