Jill Scott, Kanye West (who gave the performance of his LIFE) and Eric Benet were among the performers hitting the various stages of the Superdome for the 2011 ESSENCE Music Festival last night. And come inside to see pics of Naturi Naughton, Chaka Khan and El Debarge.
Kanye West headlined Day 2 of the 2011 ESSENCE Music Fest. YBF was on the scene and has never seen he Superdome rocked out like that. The aisles were jam packed, nobody sitting down, 'Ye put on a 2 hour+ show with the hghest energy on tap, and the crowd ate it up: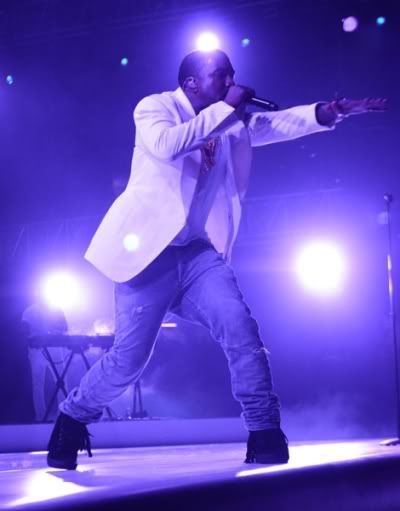 And he had a team of 20 ballet dancers.....wearing leotard thongs. Gotta love 'Ye.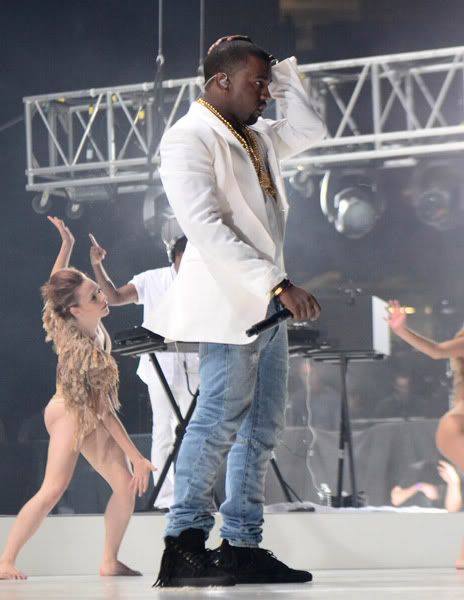 One thing you can't deny is that Kanye gives it his all. He had Acts 1, 2, and 3 to his performance. And Act 3 wrapped up with an INSANE waterfall background. HOT.
Watch Kanye drop some of his favorite tracks of all time: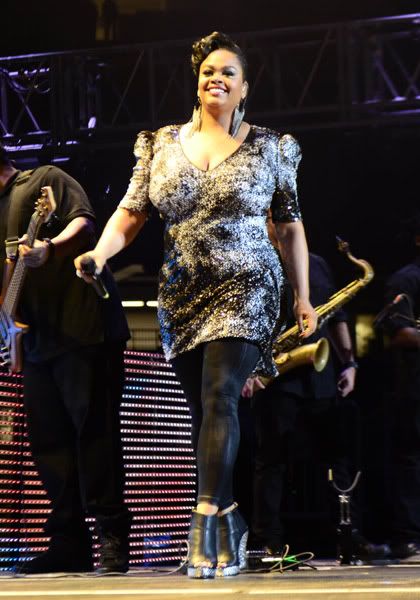 Earlier on the main stage, Jilly from Philly performed and tore it down as well.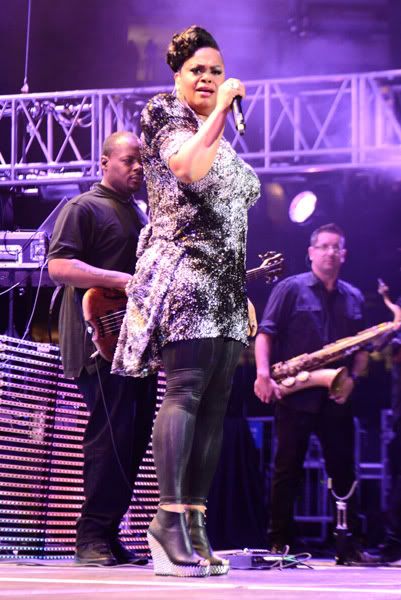 Jill Scott rocked some studded platform wedges during her performance.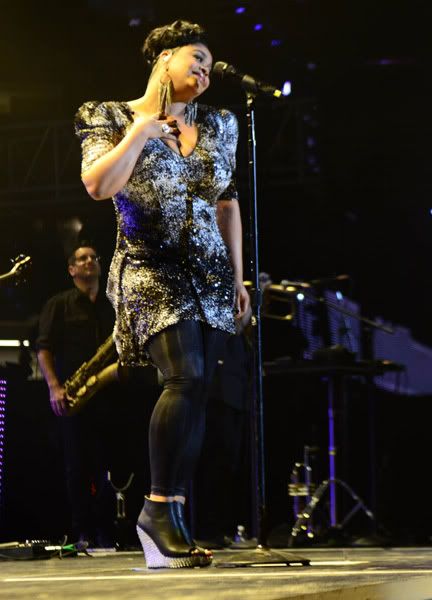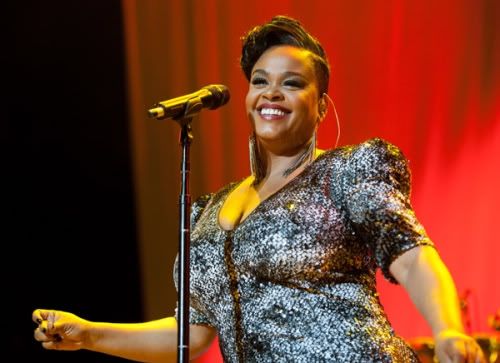 Then she kicked her heels up yesterday after a wonderful performance.
El Debarge hit the stage and performed hits like "I Like It" and "Stay With Me." Looks like his newest stint in rehab has done him some good. He sounded GREAT.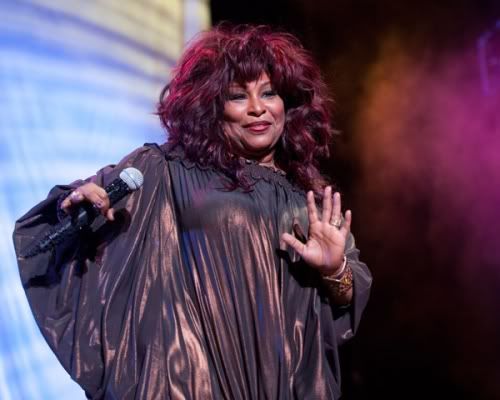 Chaka Khan also hit the main stage performing "I Feel For You" and "Ain't Nobody" and "Sweet Thang" and plenty other hits. She looks so great and told the crowd she's now 7 years sober!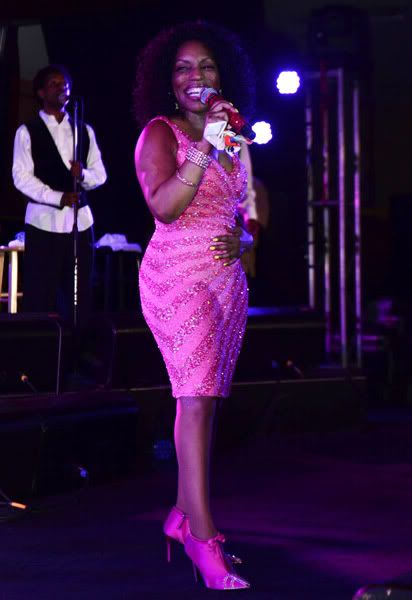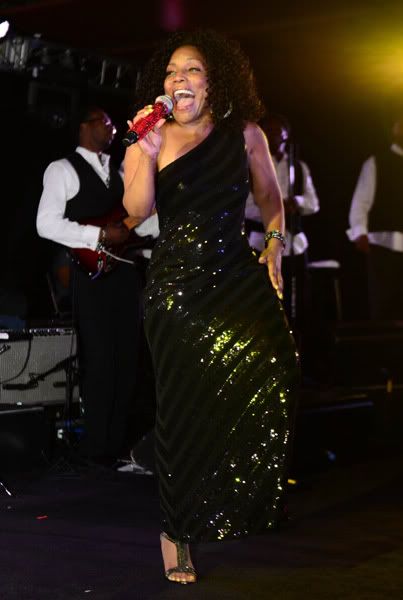 Stephanie Mills rocked one of the super lounges.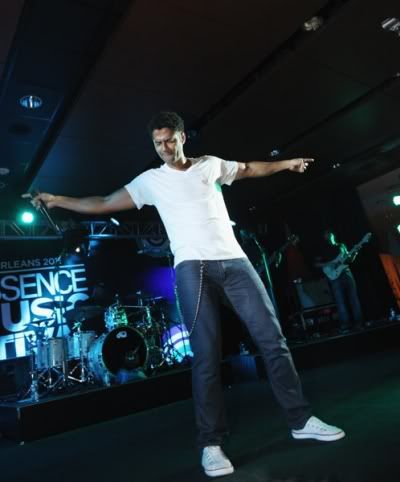 Engaged Eric Benet was also in the super lounges.
Coltrane Curtis, photographer and film director Jonathan Mannion, Managing Editor of Essence Magazine Emil Wilbekin, and fashion editor Memsor all posed together around the Dome.
Big Daddy Kane kicked it with Monie Love, Kool Moe Dee and Doug E. Fresh.
Mary J. Blige posed with DJ Don Pooh.
"Single Ladies" star Lisa Raye wore her (ususal) summer white.
BET's Rocsi posed with Lance Gross as they mixed things up in the VIP Belvedere Lounge. We didn't see any run-ins with Ms. McCoy though....
Rocsi also posed with NeNe Leakes.
Kevin Liles was spotted at the Fest.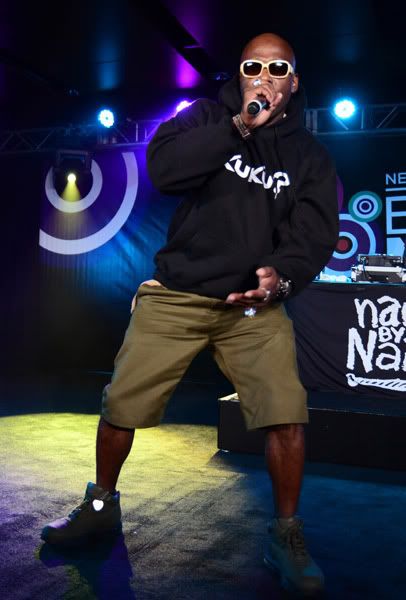 The folks in the super lounge were down with O.P.P. while Naughty-By-Nature performed.
I actualy like this dress on Naturi Naughton. Cute.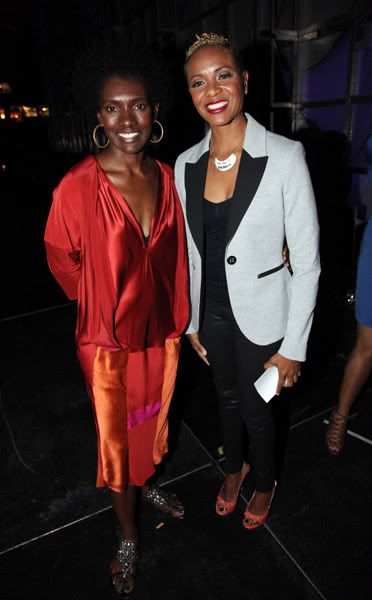 And MC Lyte also made the rounds at the Fest with Essence EIC Constance White.
Photos via WireImage/various