Dallas Mav Champion Shawn Marion Kicks Off Reality Show With A Trophy Pool Party
Jun 28 | by Natasha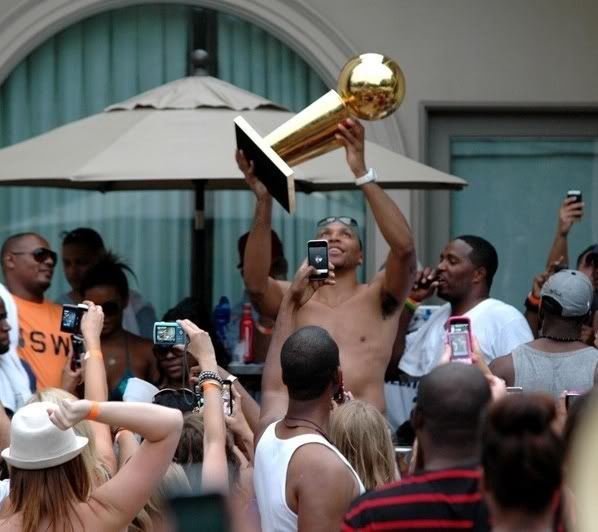 NBA World Champion Shawn 'The Matrix' Marion wasted no time dipping into the reality show world. We mentioned a while back he was interested in shooting a show around himself and the women in his life (you know...like T.O. did already). And he hosted a big ass pool party to ccontinue his champ celebration...with cameras rolling.
Pics inside...
With his upcoming reality show, "The Ladies In My Life" and in celebration of Shawn Marion's 1st NBA Championship with The Dallas Mavericks, Shawn had chicks in bikinis and his homies and a few lucky fans over for a celebration pool party!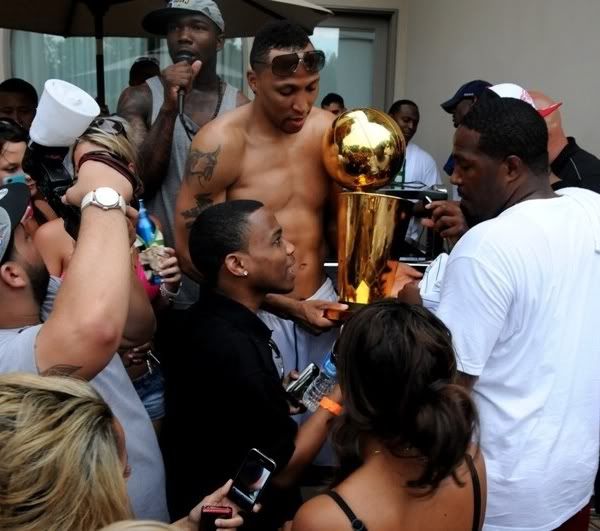 The "exclusive and private event" was held at his 14,000 sq foot estate and sponsored by Belvedere, Red Bull and Budweiser.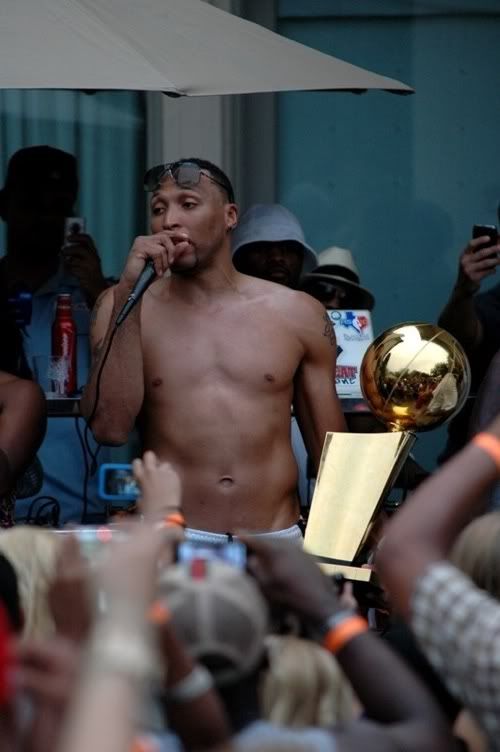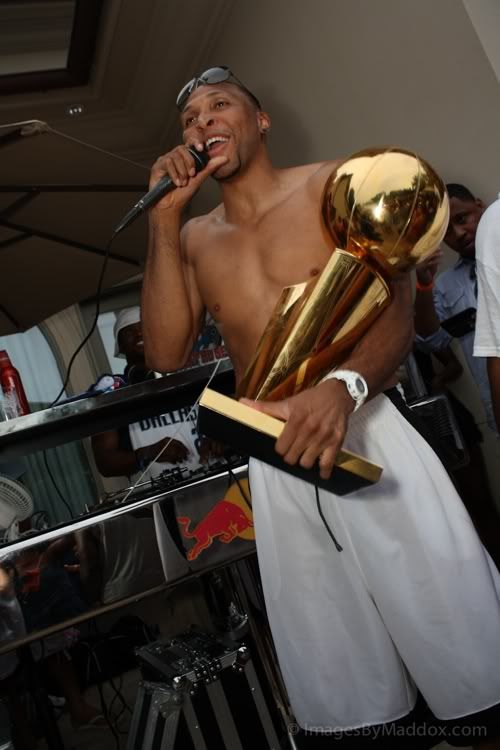 We've heard Shawn is a good guy and not like your typical baller. But you never know. Will you be watching his show?
Photos: Maddox.com