Celebs Live It Up At 2011 BET Awards After Parties
Jun 27 | by Natasha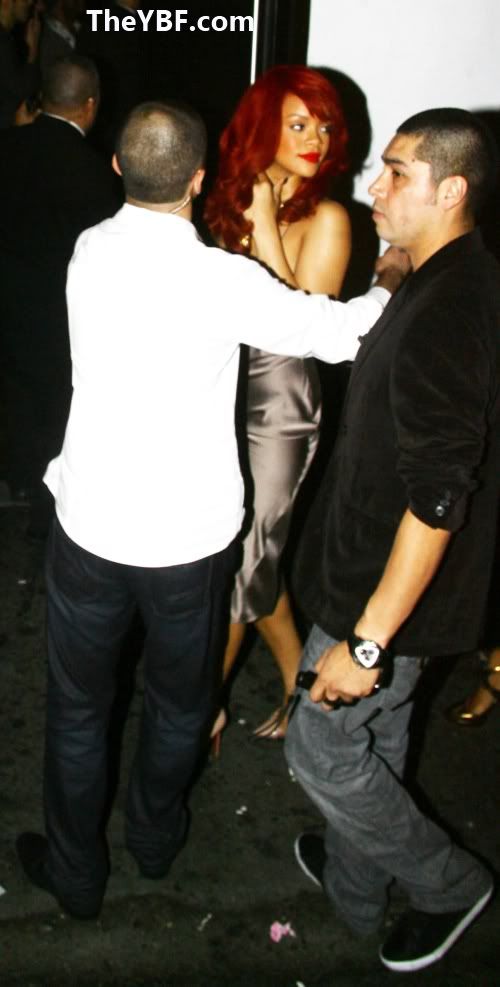 Rihanna may have skipped out on the actual 2011 BET Awards last night, but y'all know she aint missing a party. Rih was spotted sneaking in and out of Playhouse nightclub for the Ciroc Vodka BET After Party. We've got pics of her and tons of other folks partying hard inside....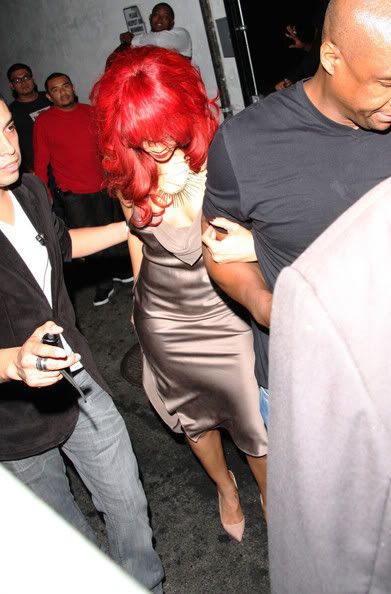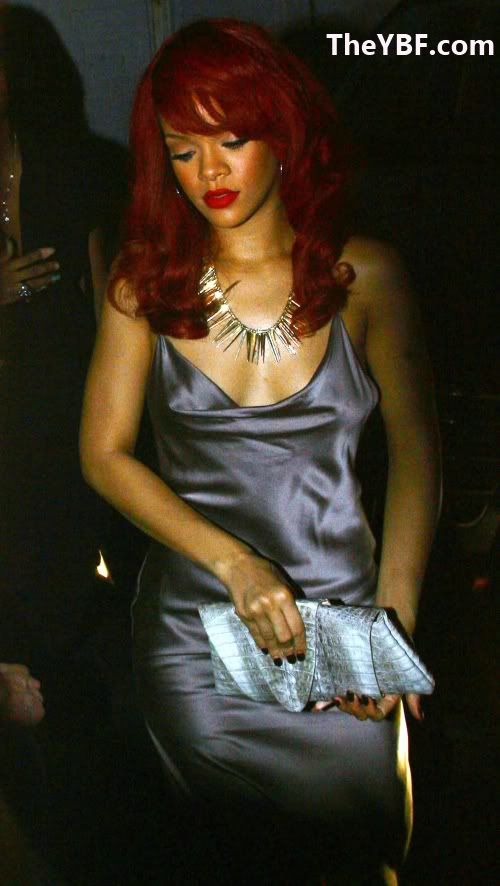 Rihanna hid her face and held on to her bodyguard as she hit up Playhouse for a BET afterparty last night in a slinky silver dress. She missed the show, but made sure to hit up the after sets.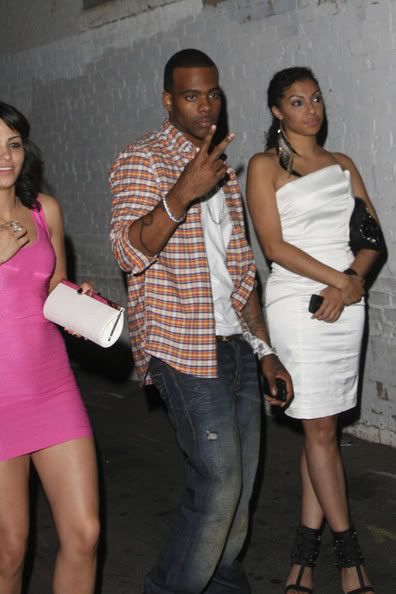 Mario was spotted leaving with some ladies as well.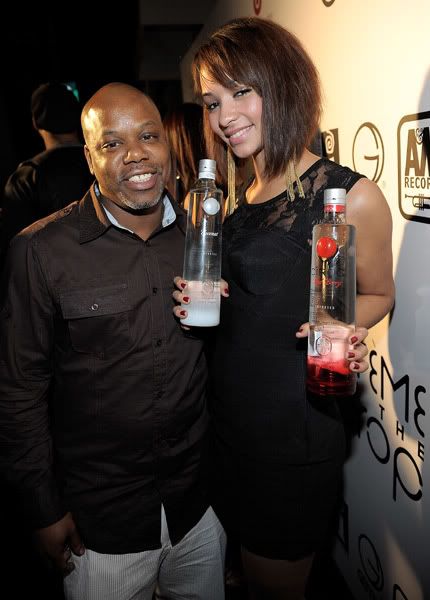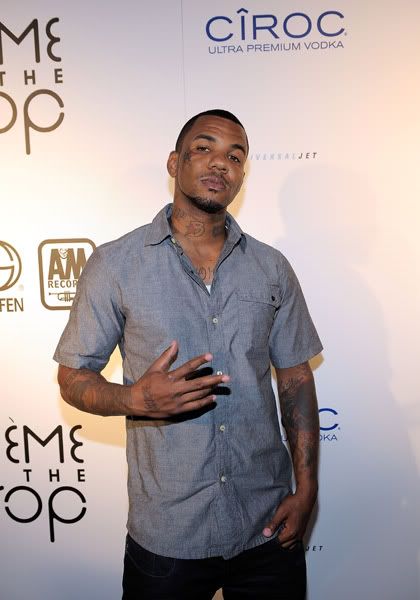 Rappers Too Short, Game and Snoop hit the carpet.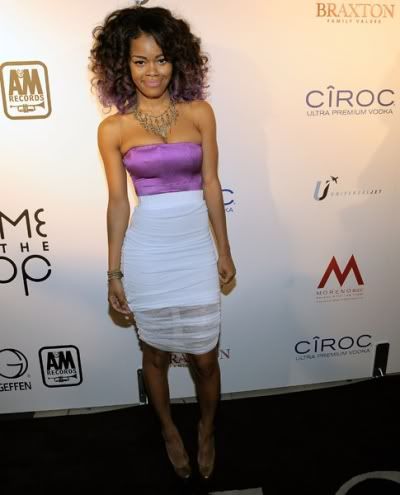 Loving this look on Teyana Taylor. Super cute and chic white ruched skirt with a sheer bottom half, and a lilac bustier top. Great combo. hate the purple hair tips, but great look overall.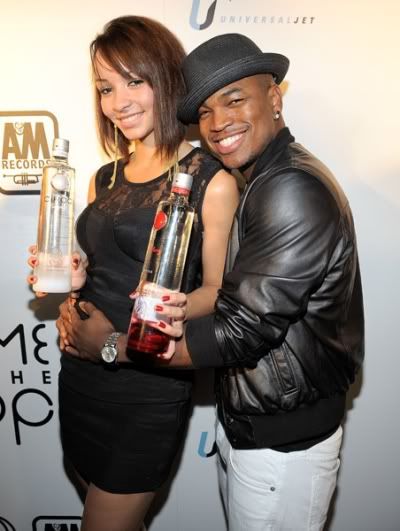 Ne-Yo loves him some hugs from the ladies.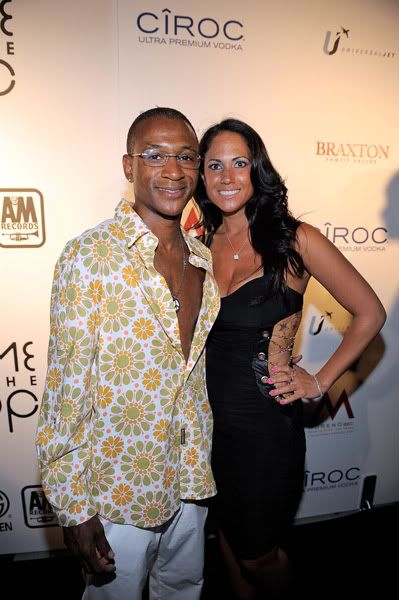 Oh really Tommy? REALLY? Barely even recognized this dude. This shirt is just all kinds of incorrect.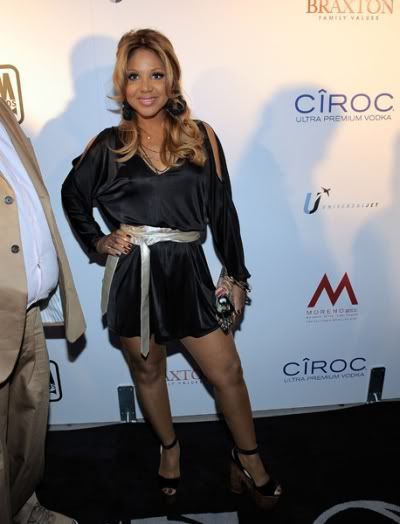 Toni Braxton got gorge on the Ciroc carpet.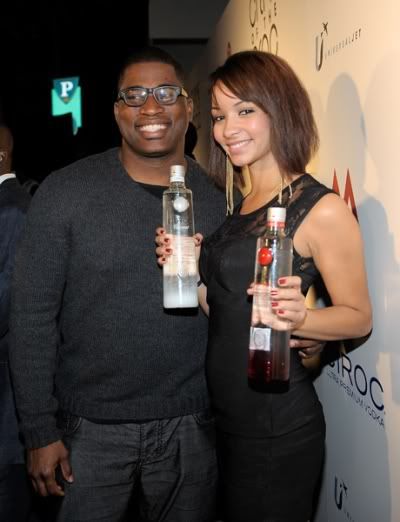 Elise Neal and cutie David Banner were there to party.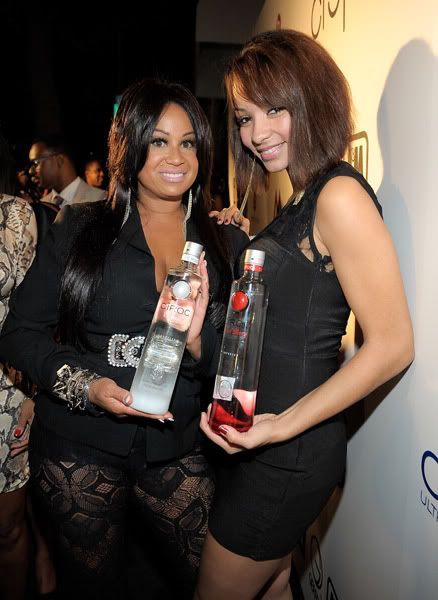 Loves me some CeCe Peniston. But kinda scared to see the res of her outfit. The 41-year-ols is looking good though after all these years.
Over at the Jive Official Post BET Awards Party at Voyeur: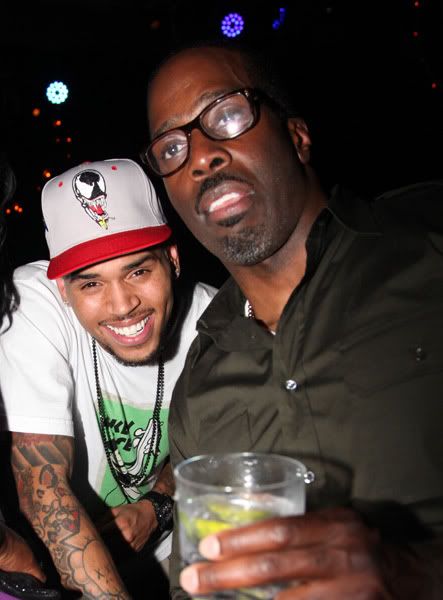 Chris Brown celebrated his many wins last night with Michael Kyser.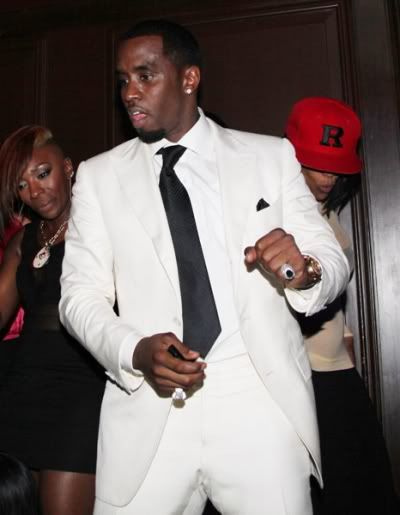 Diddy made his rounds and was spotted with his Dirty Money gals....and Laurie Ann.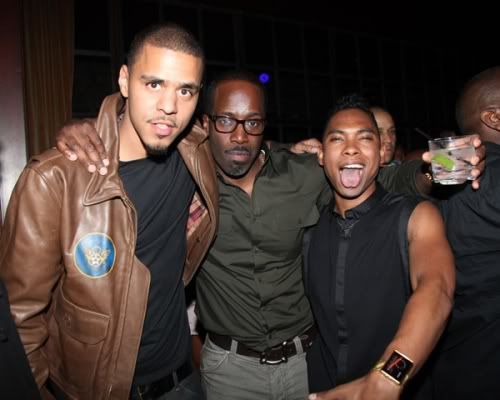 And J.Cole and Miguel partied it up.
Then over at the Remy Martin Post BET Awards Dinner, the YBF chicks were in full force: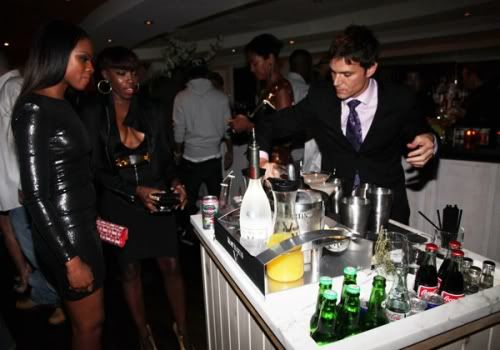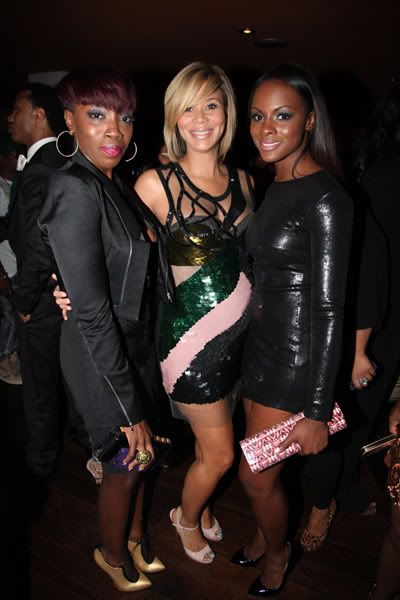 Estelle and Tika Sumpter switched up their dresses and got their drink on. Erika Liles showed off her baby bump in this super cute sparkly multi-colored dress.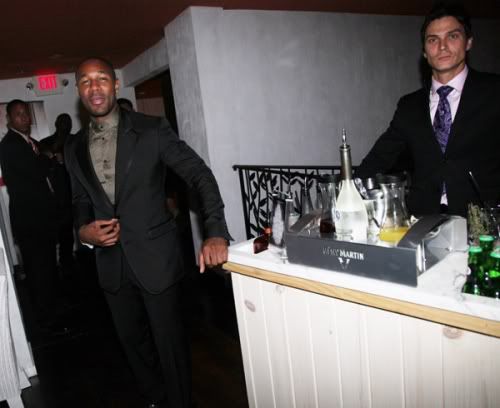 Hey Tank.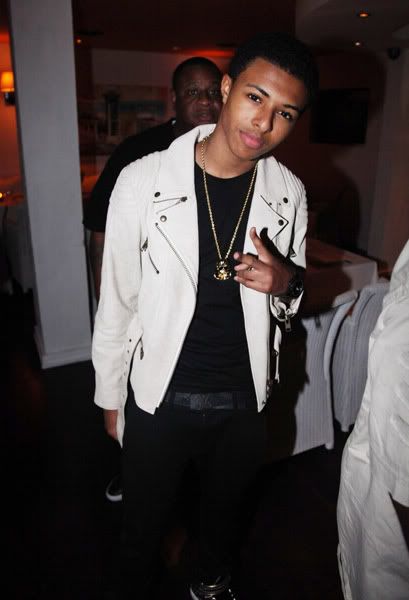 Diggy's cute self was there. Must suck not to be able to drink yet everyone ese is....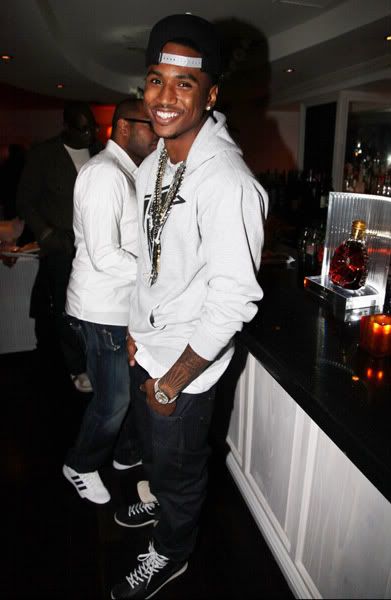 Trey Songz switched into something more comfortable for the parties.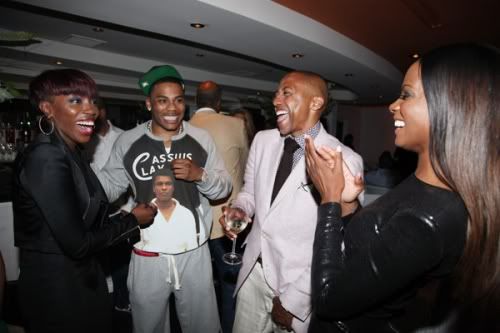 Nelly switched into his sweats (can't even say I'm mad about it) and laughed it up with Kevin Liles, Estelle, and Tika.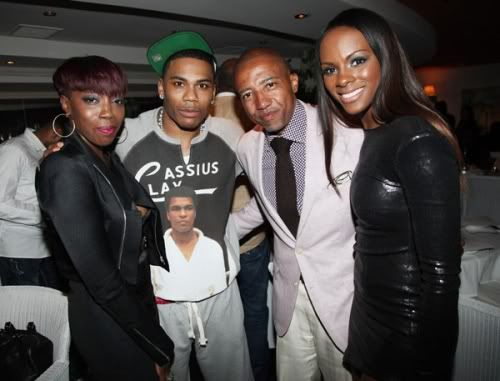 Terrence J partied it up with the fellas.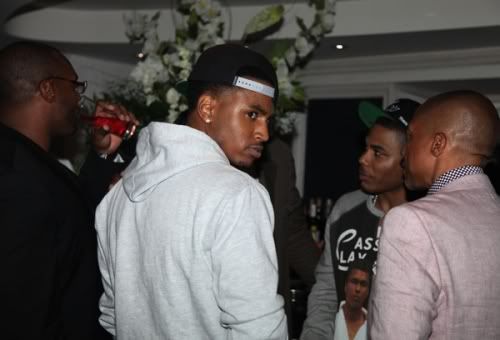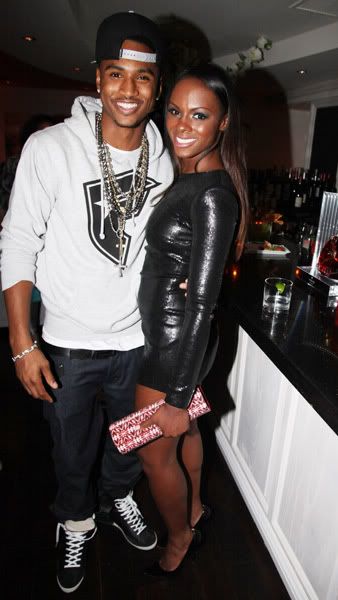 Trey loves him some Tika.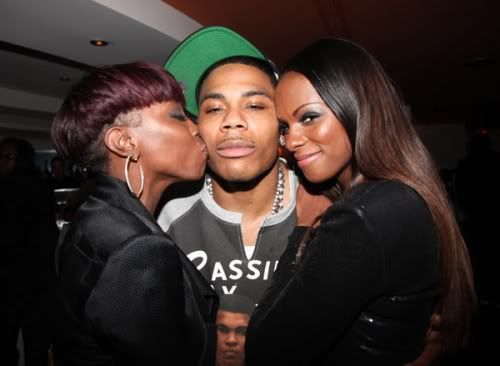 Oh yes. Good times.