How Much Foolywangery Can Fit In One Pool?
Jun 16 | by Natasha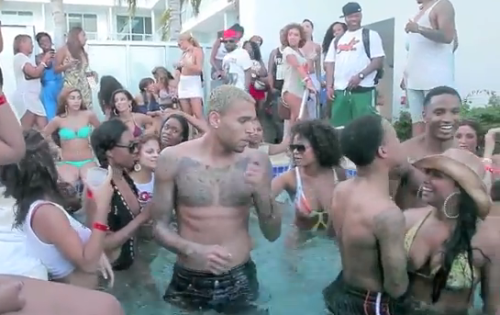 Here's another reason to skip out on actually going into the water at certain pool parties. Feel like I should windex my screen after this. VA homies Chris Brown and Trey Songz headed down to Miami with Bow Wow...and they partook in some water activities with scantily clad "fans" and onlookers.
Pics inside....
When you have chicks who will drop anything and jump anything before you even open your mouth, you're bound to throw a pool party that looks like this: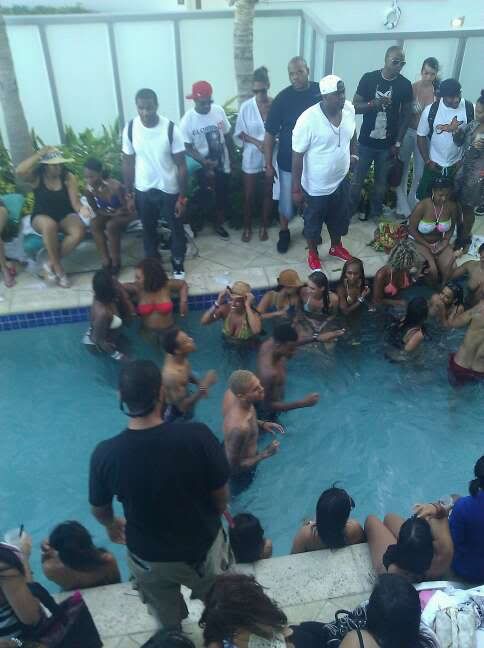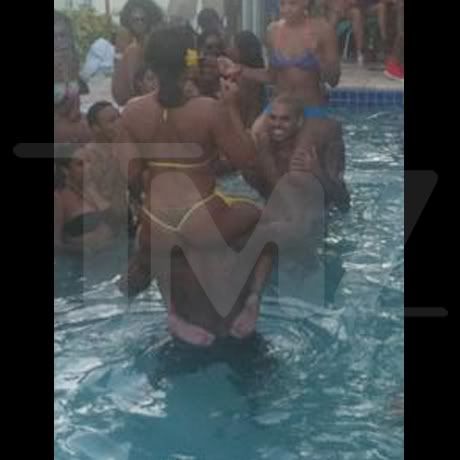 Yeah not sure what's going on here other than feet that need to breathe, a chicken fight that may or may not have ended with clothes on, cloudy water, and way too many people in 1 private pool.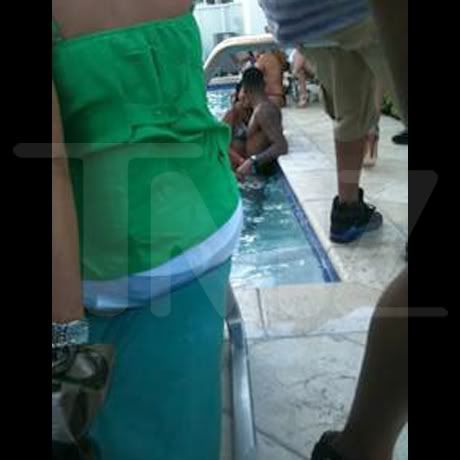 Yeah we see you Trey. You only live once, right?....
Pics via SPLASH/TMZ