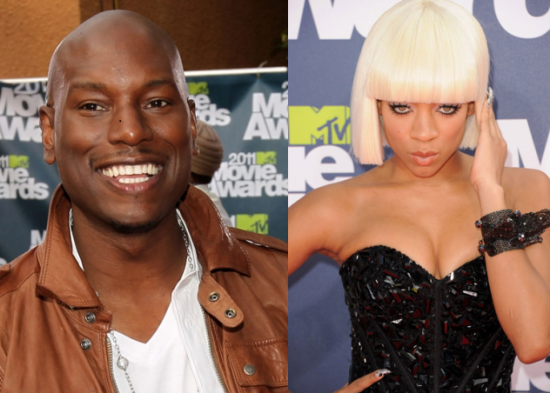 Last night, MTV raised some eyebrows with the 2011 MTV Movie Awards--with boob grabs, penis grabs, lots of sex jokes, and Reese Witherspoon schooling chicks on how to succeed without having a reality show and naked pics.
But before all that, TheYBF.com was live on the red carpet chatting with Lil' Mama, Tyrese and Romeo. Watch the video inside....
TheYBF.com was on the red carpet last night for the 2011 MTV Movie Awards and we chatted up some celebs.
Tyrese told us about his new book How To Get Out Of Your Own Way and he shared that FLOTUS Michelle Obama sent him an encouraging letter. He hopes the book will empower youth to find their own way.
Lil' Mama stopped by and shared her excitement about completing another year of "America's Best Dance Crew" and she told us that she is in the studio working on new music.
Then we spoke to the fineness that is Romeo--who said he wants to be the next Will Smith. He dished on his a sexy new video coming out that will make folks take a different look at "grown-up" Romeo. He also said he had a great time on "DWTS" but he is not dating his dance partner Chelsie Hightower.
Check it:
Video by Darren Banks and Kalia Silva/Correspondent