Singer and fab mommy Solange Knowles signed on as the new face of Rimmel London cosmetics back in Spring 2010. And we finally get to see her gorge new pics showing off some bold makeup looks.
Check her pics, plus why she never wants to be called a role model, when you read on....
YBF chick Solange is working it out as the new Carol's Daughter spokeswoman and the new face of Rimmel London. So we're not the only ones envious of her perfect skin and killer curly and natural hair. She's putting her assets to good use in her new colorful ads for Rimmel: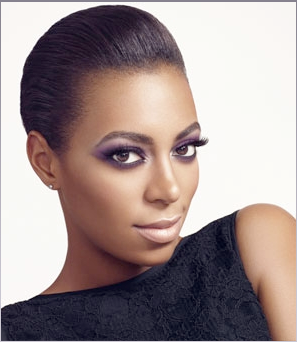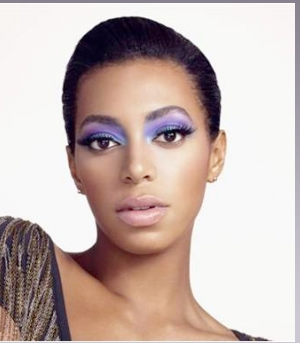 Hot!
And what does the younger sis of the arguably robotic pop superstar Beyonce have to say about being a star in her own right? She says she never wants the tag of "role model" and she also dishes her simple beauty tips in her interview with the brand:
Q: What's your number one beauty tip?

Be healthy, be happy, be beautiful, be whole-heartedly you!

Q: Now you are the face of Rimmel, how do you feel about so many women looking up to you as a role model?

I am very careful of ever putting the role model tag on my shoulders. I am human and I am expected to have imperfections and make mistakes. However, if there are positive things I do that inspire or influence people I feel like my purpose as a person is that much more fulfilled. When I announced my role with Rimmel, I felt really proud to see such a positive response especially being that I represent someone of color, a single mom, an artist...and that I don't have to compromise my views to do so!

Q: Complete the sentence; "London is …

...the first place I visited in Europe when I was 10. My life was changed. London is one of the most inspiring places in the world...A beautiful melting pot of cultures, styles, and backgrounds. I always feel alive in London, there's always an adventure in London and some of the most unique and exciting people you will meet!"
Loves it.