MAGAZINE FAB: Amber Rose Covers VIBE Magazine's 2011 June/July Sexy Issue & Talks About Kanye And Reggie Bush
May 26 | by _YBF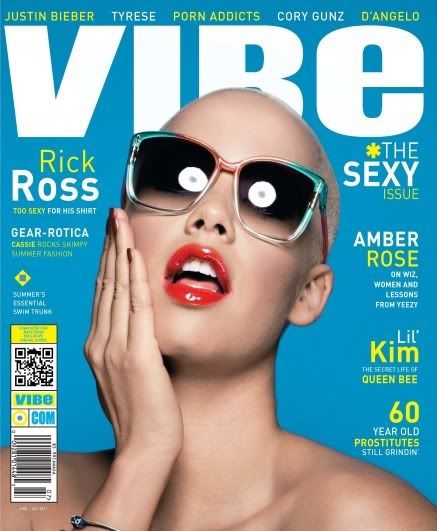 Amber Rose covers the "sexy" issue of 2011 June/July VIBE Magazine and during the mag's interview with the model, she opens up about what she learned from Kanye West and on rebounding with Reggie Bush. Get the deets inside.....
So what happens when you break-up with one of the world's most photographed and talked about hip-hop rappers? Who do you run to when you need love? How does a girl from the wrong side of the tracks become an icon?
These questions and more are answered in next month's June/July 2011 "Sexy" issue of VIBE Magazine by Amber Rose. Check out highlights below.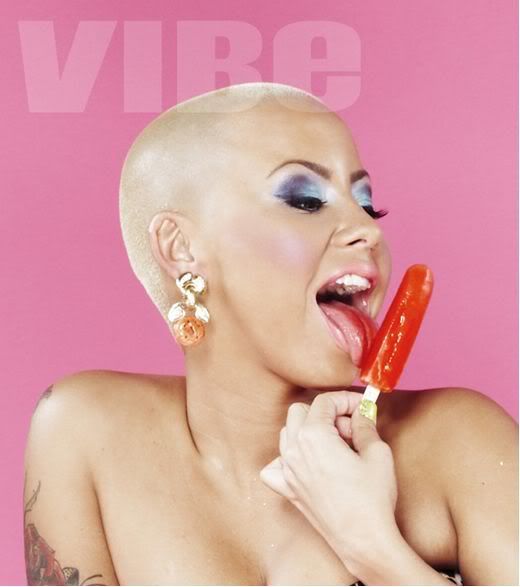 AMBER ON LIFE POST-KANYE:
"What am I supposed to do? Crawl up in a corner and die 'cause I'm not with Kanye anymore? Am I supposed to go back to the strip club and not take these opportunities that I have?"
AMBER OF HER RELATIONSHIP WITH REGGIE BUSH:
"Me and Reggie [Bush] dated very briefly after Kanye…We were both each other's rebound and we both knew that and were cool with that."


AMBER ON WHY HER STORY IS RELATABLE:
"I don't have rich parents and it's a struggle. I can't just call my dad and be like, 'Dad, my money is a little messed up. Can you buy me a car or a house? It's not like that for me. I feel like more people will relate to my story than the Kardashians or the Hiltons."
AMBER ON BEING ICONIC:
"Kanye would always tell be how beautiful I was and that I was going to be iconic. He always said that, 'Baby, you are iconic. You don't understand what you have.' I didn't. I didn't understand it."
Rick Ross is covering the other June/July issue of VIBE. His cover is here in case you missed it.