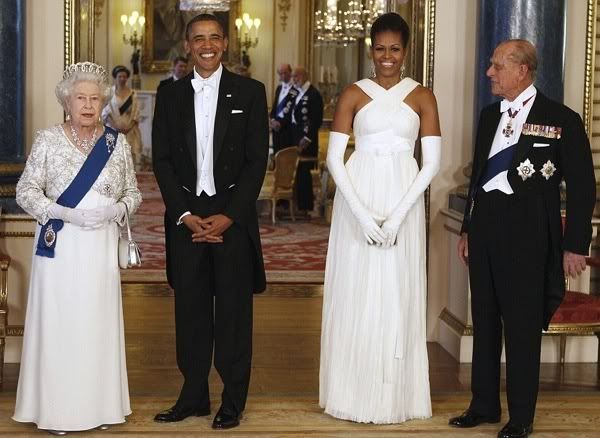 First Lady Michelle Obama hit up tonight's State Dinner at Buckingham Palace in full out glam. She's one of the first few lucky people to don a look from Tom Ford's new collection for women. But decide if we're loving her all-white evening gown and gloves when you read on....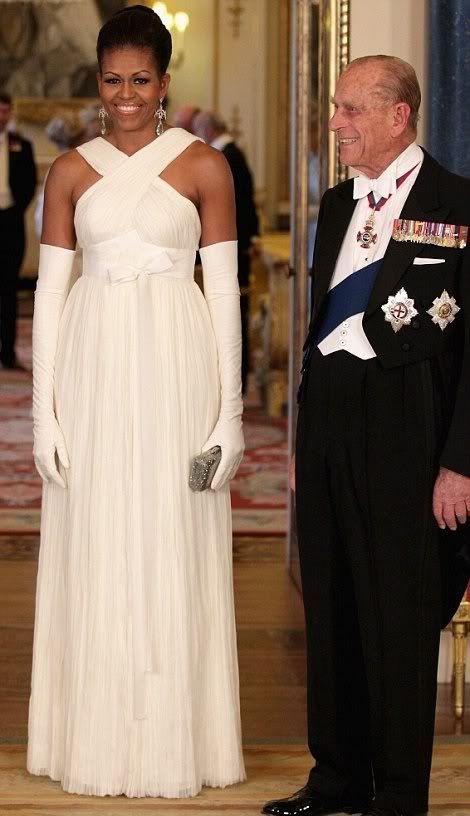 FLOTUS worked her and her Presidential Hubby's first State Visit and State Visit to the Queen's home in a long evening gown, complete with front criss cross straps and long flowing chiffon. She paired her look with long white evening gloves and a sparkly clutch.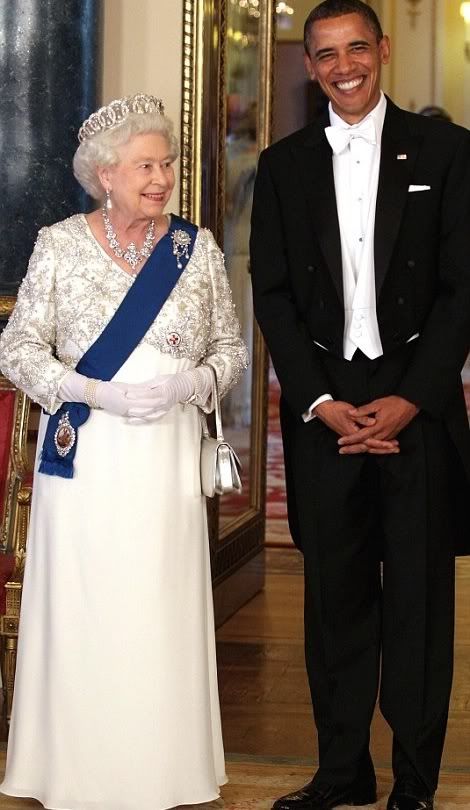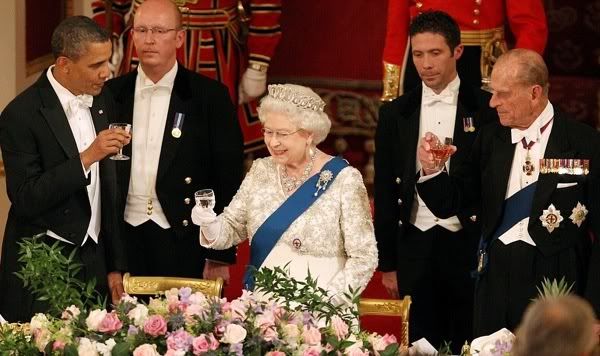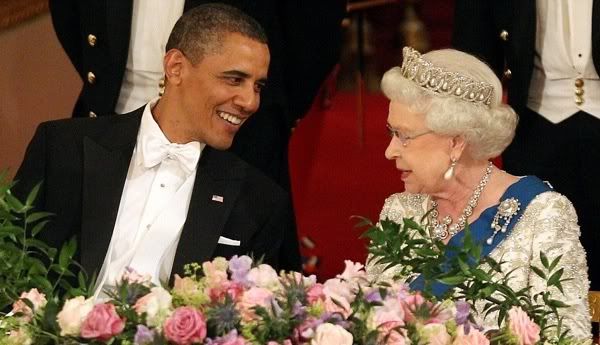 President Obama looked like he also enjoyed himself at the 171-person dinner. But we're pretty sure all eyes were on Mrs. O. So...
DO WE LOVE IT?!