Angela & Vanessa Simmons Get Pouty With Pastry & Barbie+Boris & Nicole Kodjoe Raise Money For Sophie's Voice
May 20 | by Natasha
The Simmons sisters got prettied up for their Pastry & Barbie So In Style Shoe Collection Launch Party in L.A. last night. We've got pics of their colorful looks for the night, plus pics of Boris & Nicole Kodjoe raising money for their Sophie's Voice Foundation, when yu read on...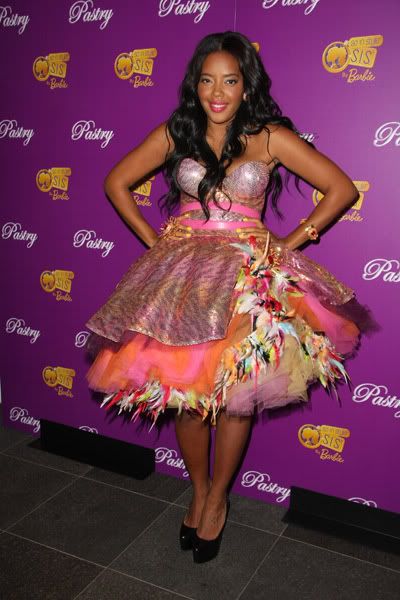 23-year-old Angela Simmons hit up her event in this colorful and...interesting...dress. The girls celebrated the unveiling of the latest Pastry shoe and doll collection, inspired by Barbie So In Style™. Ange and Vanessa rocked So In Style™ Pastry inspired custom designs by "Project Runway"'s Chris March. And the event was filmed for Chris's upcoming BRAVO reality series "Mad Fashion."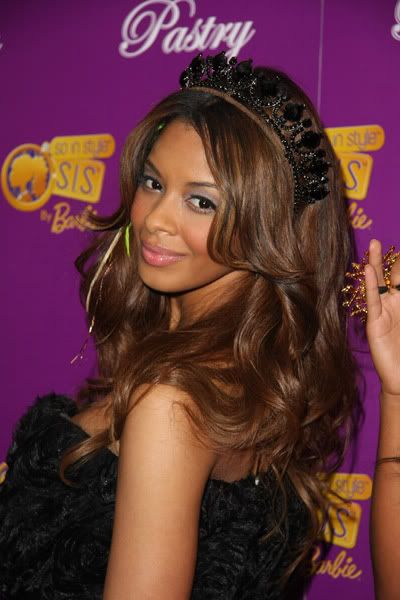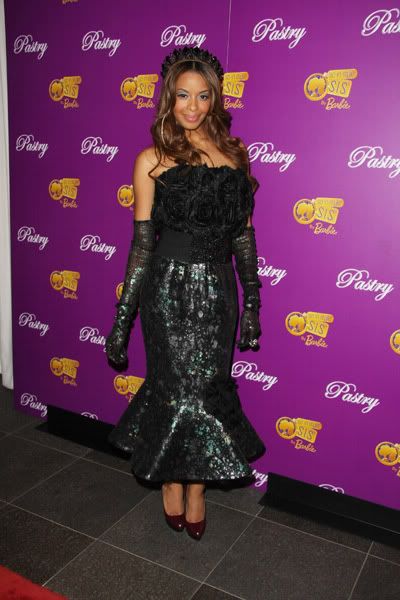 While her 27-year-old sis Vanessa Simmons wore this mermaidesque dress and gloves for a dress-up-barbie type of look.
Dirty Money's Dawn Richard hit the event in this look. This hairstyle isn't going to grow on me anytime soon I see...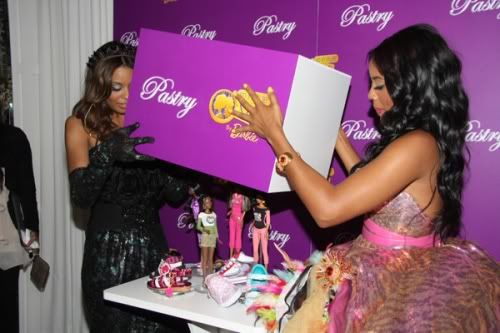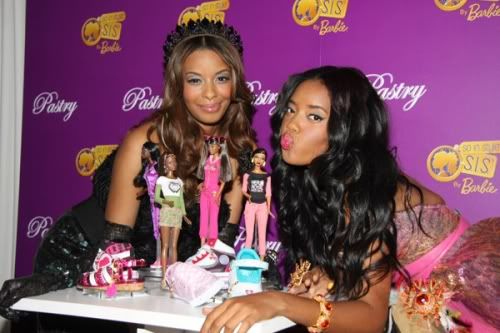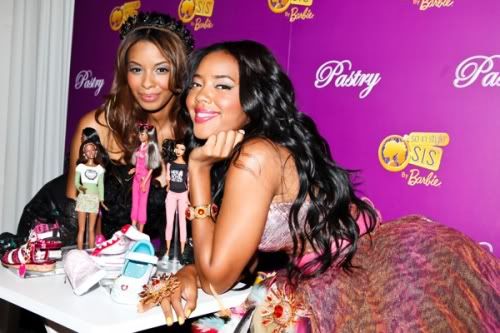 The girls teamed up with Barbie's So in Style line of dolls to push their Pastry products even more.
Mattel recently released the Barbie So in Style line of African American dolls, where all of the dolls have fuller lips a wider nose and more pronounced cheek bones. Some will have curly hair and some will have skin that is darker in hue.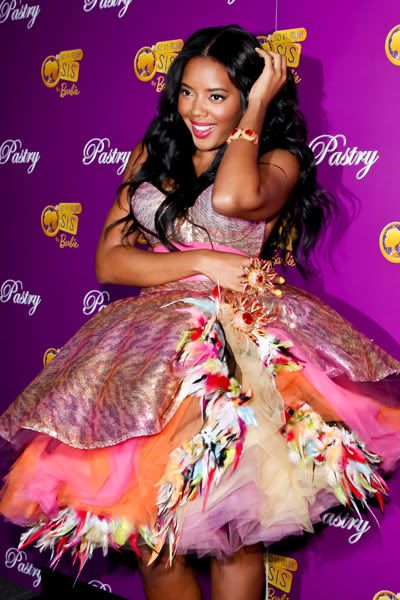 Would you rock this look?
Over in NYC last night, Boris and Nicole Kodjoe hosted an event, produced by WCMG, at The Box to raise funds for their Sophie's Voice Foundation in honor of their daughter Sophie, who has Spina Bifida.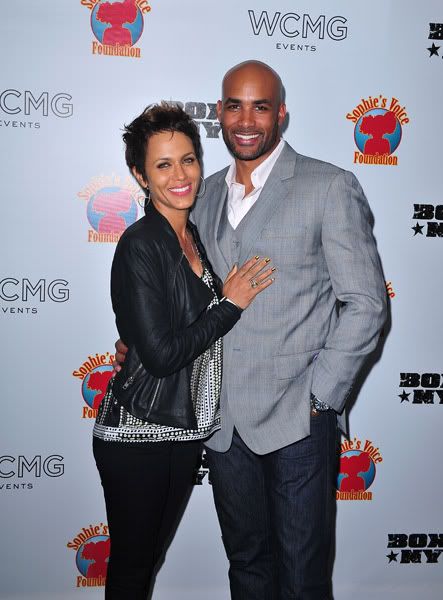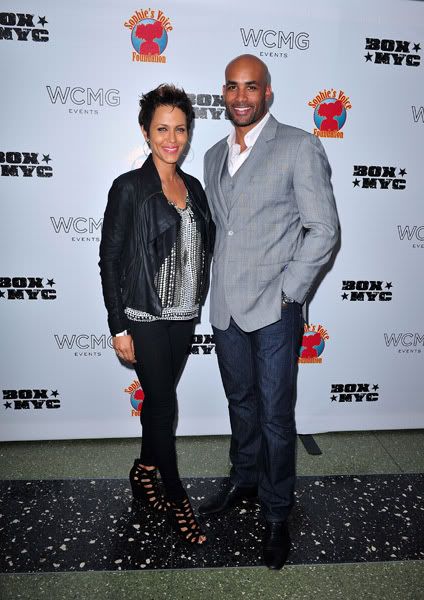 They're looking fab as usual.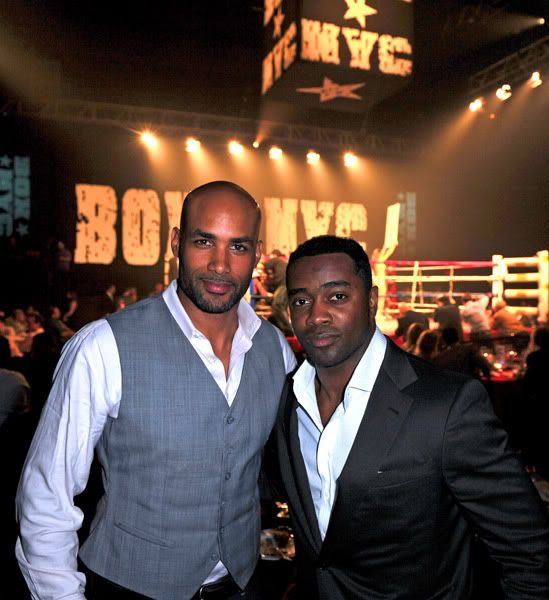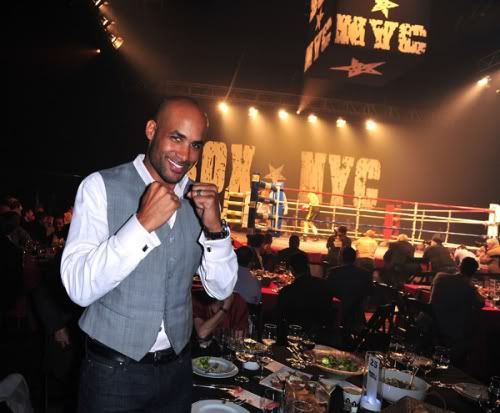 Boxing night for charity. I love that these two do so much for such a great cause.