Cash Money Launching New Label + Soulja Boy Signing With Cash Money? + Diamond Talks About Her New Relationship
Apr 30 | by YBF
As superlabel Cash Money Records bombards the billboards with several hits, its been announced that Soulja Boy might be joining the label's all star roster. Read on to get details about his meeting with Birdman, the new sub-label being formed and rapper Diamond talking about what attracted her to Soulja Boy...
In a recent interview, YMCMB President Mack Maine told MTV News that he is going to start a new label under the Cash Money records. He said:
"You know how Roc-A-Fella had State Property; I'm actually in the process of starting a new label ... a sub-label, basically."
Well hopefully he succeeds. YMCMB already have several acts like Tyga, Lil Twist, Cory Gunz, Jae Millz, Gudda Gudda and R&B singer Shanell that have yet to drop their long awaited albums .
Speaking of signing new artists....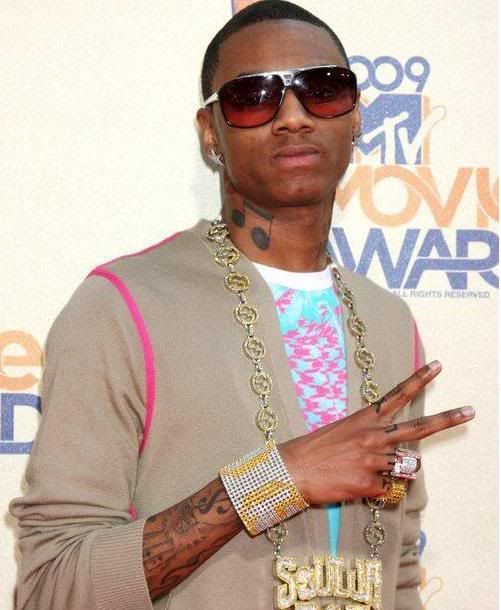 According to Rap-Up, during a recent trip to Miami to record with Sean Kingston, Soulja Boy met with Cash Money CEO, Birdman, to discuss joining the YMCMB crew.
"I met with Baby and Slim down in Miami. He's trying to get me to come over to Cash Money.I've been a fan of Cash Money since I was young. I've been listening to Birdman's music since I was growing up. I would have never thought. I'm taking it into consideration. Birdman, we really had a good talk when we met. But I'm still young. I'm only 20 years old. So after I do these two albums, I either have the choice to go back to Interscope and re-up, do my contract over, or I can go down to Miami with Cash Money."
Looks like the Soulja Boy hype train is still going strong. He is being offered a home at one of the biggest labels right now and is currently filming for the remake of Tupac's Juice. His new girlfriend, Diamond, got herself a keeper and is definitely #winning right now.
In an new interview, Diamond said that Soulja Boy's intelligence and good manners are his most attractive qualities.
"We've been friends for awhile. He's always been real sweet, real manner-able guy, he's very, very smart, intelligent," Diamond said. "I learn from him and that's what I look for when I date a guy. I like to learn, teach me. Sometimes guys want to compete. And that was one of the key things that captured my attention about him."
Well there you have it folks.....