Malinda Williams' Ex, DJ D-Nice, & His New Girlfriend Kelli Coleman Are PREGNANT!
Apr 16 | by Natasha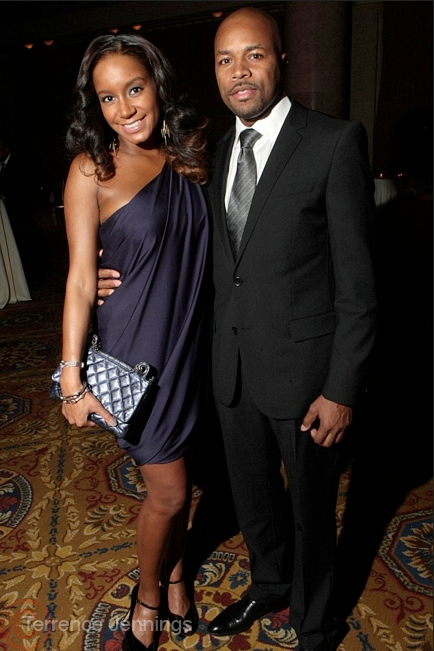 Well someone moves fast! Derrick "D-Nice" Jones, who divorced actress Malinda Williams in February of 2010, already has a new chick. And the newbie is 7 months pregnant!
It doesn't hurt that his new chick is young and loaded. She's 26-year-old Kelli Coleman, the heir to the multi-million dollar marketing company, GlobalHue. We've got the juicy deets when you read on....
D-Nice has been landing big DJ deals left and right lately, traveling the world with every major act and celeb in the biz. While he has been in the industry for years, it looks like he can also thank his new girlfriend, Kelli Coleman.
Kelli's father, Don Coleman, is the owner, founder, and CEO of one of the largest advertising and marketing firms in the country-- GlobalHue. He founded it over 20 years ago. And Kelli's been groomed to take over the family business ever since she graduated from Spelman recently.
Currently Ms. Coleman leads the new business team and serves as president of Cutting Edge Productions, a broadcast production house under the corporate umbrella.
D-Nice, who turns 40 in June, and Kelli have been dating about a year and have tried to keep it private. So when they popped up hand-in-hand at the 2nd Annual Steve Harvey Foundation Gala weeks ago at Cipriani Wall Street in NYC, eyebrows raised. Interestingly, Malinda was there too, but at a different table far from the couple's.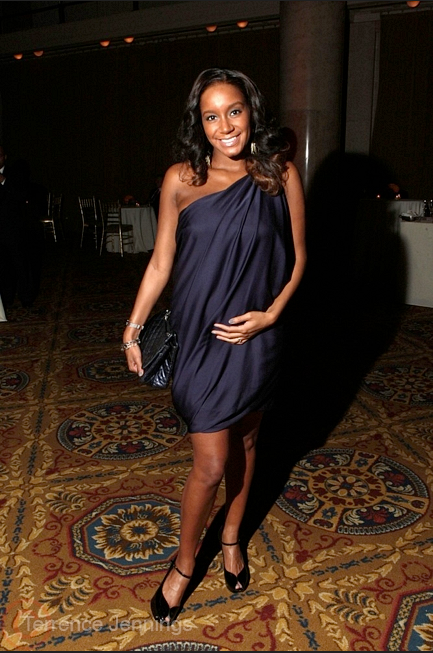 And when Ms. Kelli posed for pics holding her belly--and made it known she's 7 months pregnant--more than a few folks were shocked. We hear the two have moved in together in Manhattan.
Kelli's set to have her baby shower in New York in the coming weeks.
Photo Credit: Terrence Jennings