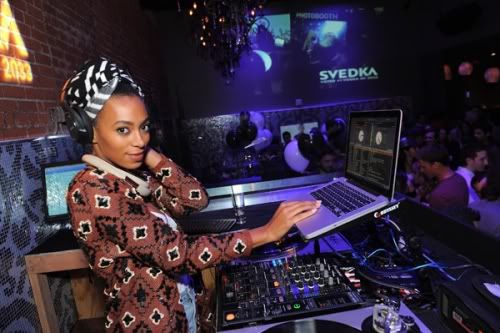 Solange Knowles has really become a turntable-nista and is high in demand for her services. See candids of her hit the 1s and 2s in Hollywood and photos from the set of Jill Scott's "Shame" video with Eve, Black Thought and Pharoahe Monch.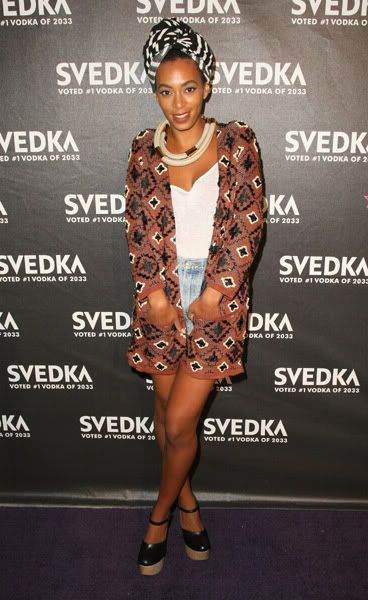 Solange was spotted at Svedka Vodka's "Night Of A Billion Reality Stars" Gala last night.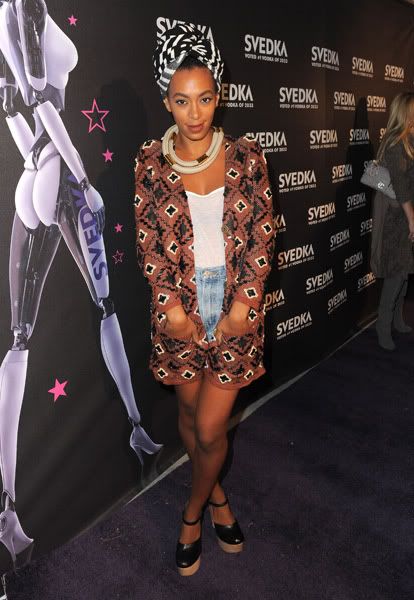 She hit up the event in her usual interetsing way. We feelin' this look?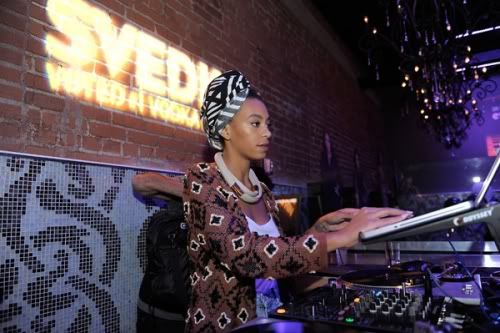 In defense of her outfit, ifyou hate it, she was working. She hit the turntables and kept the crowd moving.
And in music news.....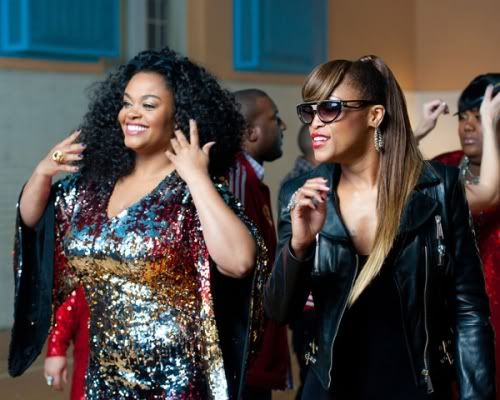 As she readies the release of her new album Light Of The Sun, Jill Scott is about to drop a new single called "Shame" featuring some of Philly's finest.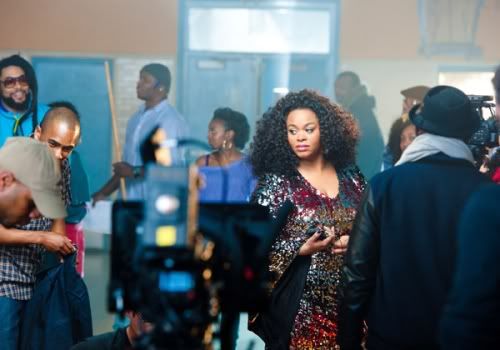 Jilly was joined by Eve, Black Thought and Pharoahe Monch for the music video shoot for "Shame" at the Cecil B. Moore Recreation Center in Philadelphia, Pennsylvania.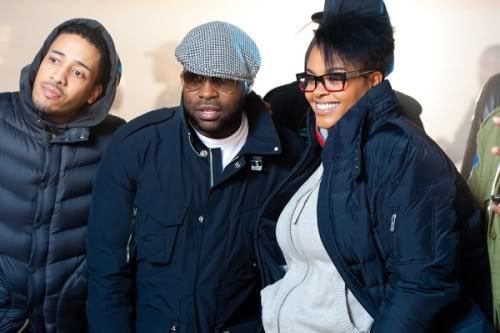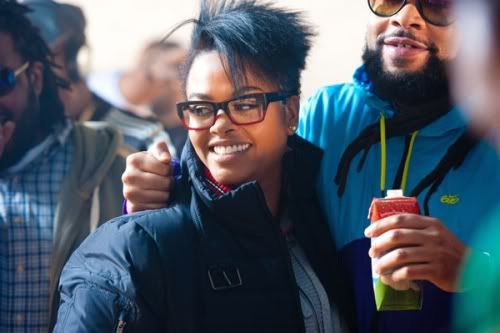 We told you earlier that Jill shot the video at the recreation center where she learned to write poetry as a child. She saved the center from being demolished by remodeling it for the community. Check out the CNN story here.
Black Thought and Pharoahe Monch of The Roots shoot their part of the vid.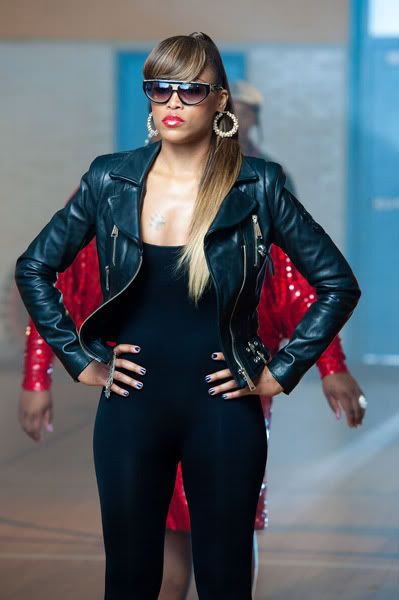 Then fab chick Eve stepped into the mix.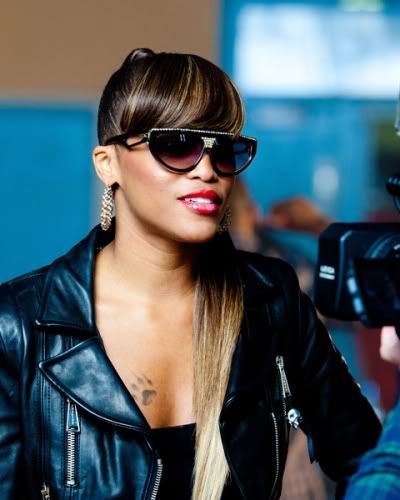 WORK.
Loving this hair.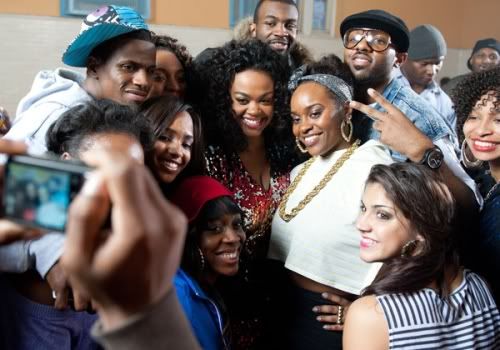 And she posed with all the dancers at the end.
Listen to the original version of the track with Eve here:
Photos via Wireimage/Jeff fusco/V. Decolongon