ARRESTED...AGAIN! Gucci Mane Locked Up In ATL!
Apr 08 | by Natasha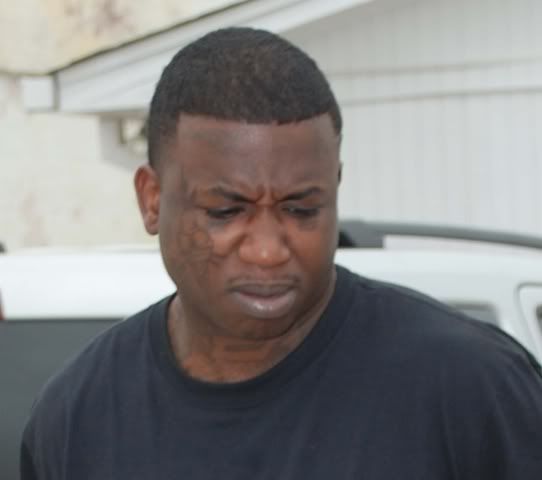 It's like Groundhog's Day with this dude. DeKalb County Police are reporting that rapper Gucci Mane--government name Radric Davis, was arrested by the DeKalb County Fugitive Squad today.
We've lost count how may times Gucci's been arrested over the last 24 months. But we've got the deets on his most recent battery charge inside.....
BIG SIGH. Gucci reportedly battered a female recently, and he had a warrant out for his arrest. The police say, "...they arrested Davis on a warrant that stated he intentionally caused visible bodily harm to a female by pushing her out of a moving vehicle."
Radric was visiting his probation officer today at the Georgia Department of Corrections Probation Office on Sylvan Road in Atlanta, when he was arrested by the County Fugitive Squad. SMDH.
My Fox Atlanta reports, "Davis is charged with battery, a misdemeanor but as a result of the arrest will be also charged with violating his probation. Davis is on probation for previous unrelated charges."