President Barack Obama, Russell Simmons & Bill Cosby Wine & Dine Amidst Possible Government Shutdown
Apr 07 | by _YBF
There may be a total government shutdown looming in DC and beyond--the first since 1995--but President Obama was among the high profile attendees at The 20th Annual Keepers Of The Dream Awards Gala in New York at the Sheraton New York Hotel & Towers. Come inside to see the President, Al Sharpton, Spike Lee and Bill Cosby and the drama about the potential government shutdown ....

Some very high profile YBFers were in Manhattan last night to raise money for the 20th Annual Keepers Of The Dream Awards Gala.
And it doesn't get more high profile than the President of the United States.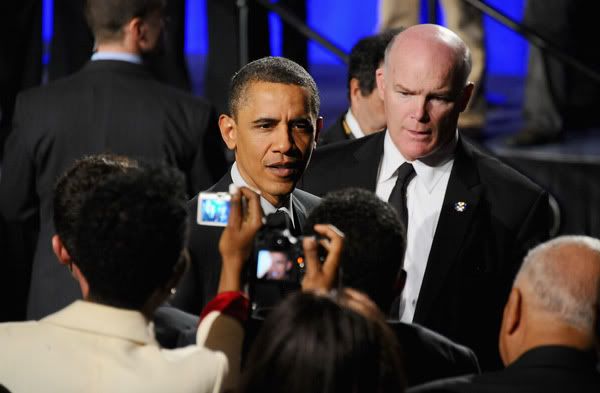 President Obama recently kicked off his re-election campaign which might explain why he's been seen posing for pics with Al Sharpton recently.
The Keepers of the Dream Gala is a program started by Al's National Action Network.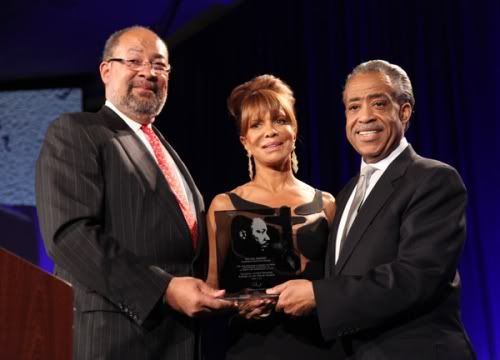 He presented an award to Richard Parsons who posed with Sylvia Rhone.
Spike Lee came out in his suede shoes to support Al's NAN.
And Russell Simmons was there. Hmm...wonder if he and Bill Cosby are back on speaking terms?
Roland Martin and Kedar Massenburg posed together.
Tamika Mallory and publicist Marvet Britto were on hand.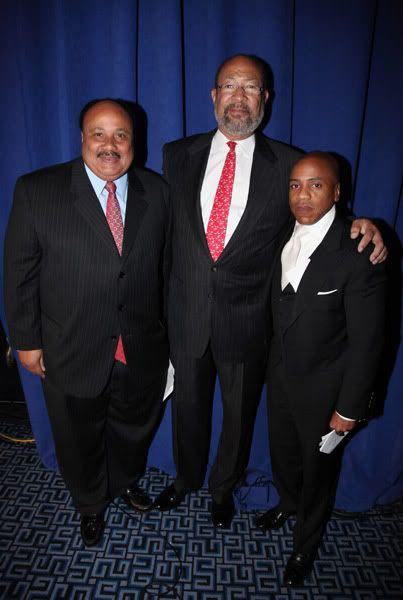 Richard and Kedar posed with Marth Luther King III.
Stevie Wonder came out!
Magic Johnson spoke to the audience.
Al Sharpton posed with Dominique Sharpton and LaTanya Jackson.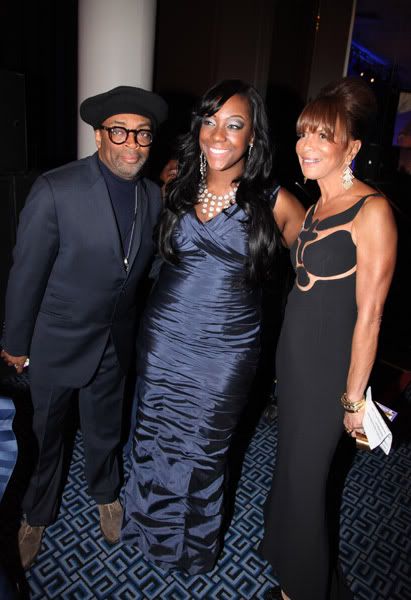 Music honcho Andre Harrell was also there.
Also, the chairman of the Congressional Black Caucus released a statement today about the potentional government shutdown. It reads as follows:
" A government shutdown is a lose-lose situation, and a distraction
from the real issues-responsibly reducing the deficit and balancing
the budget. It is also a waste of time and even Speaker Boehner has
admitted that a government shutdown will actually cost more than it
saves. Most importantly, it affects the very people we were sent here
to serve and protect. Hundreds of thousands of federal workers who are
the primary bread winners in their homes-many of whom are
disproportionately in CBC Member districts-will be gravely impacted by
a shutdown.

"Our nation is desperately trying to overcome a recession that began
well over two years ago. Upon learning last week that more than 1.8
million jobs have been created in a little over a year, the Republican
leadership is leading us to a government shutdown which would
devastate the progress we have made. It is beyond irresponsible to
allow a shutdown just as our economy is starting to recover. It is my
hope that the Congressional leadership realizes that in order to
prevent a shutdown, compromising is an essential part of the equation.
Stop playing politics with the livelihood of the American people."


- Chairman Emanuel Cleaver II


Photos via WireImage/Nunez