Chris Brown and girlfriend Karrueche Tran were spotted laughing and having a good time while catching an early flight out of Richmond, Virginia today. But sources report all is not well in his professional life.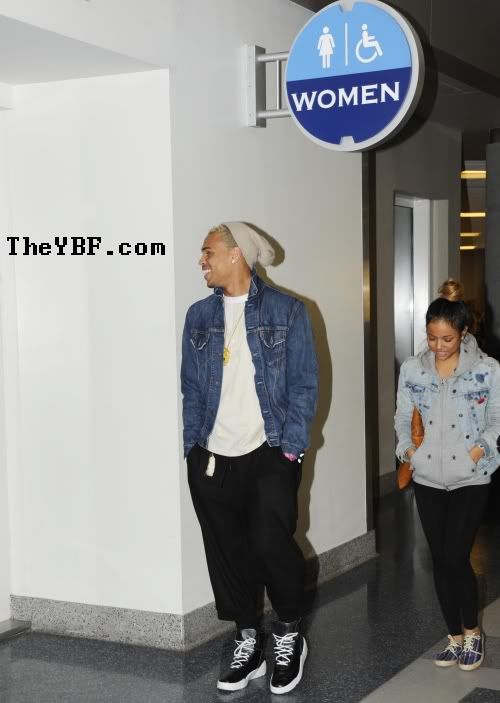 Tammy Brook, Chris Brown's publicist, has parted ways with him as a client following his GMA outburst this week. Tammy has not released a comment on the split but I'm sure she was none too pleased when her client smashed that window.
We will keep you posted on this one....
Photos via PAPSFIRST/Splash News