EXCLUSIVE PICS: Mashonda, Emily B., Olivia, & More At Their VH1 "Love & Hip-Hop" Reality Show Premiere Party
Mar 03 | by Natasha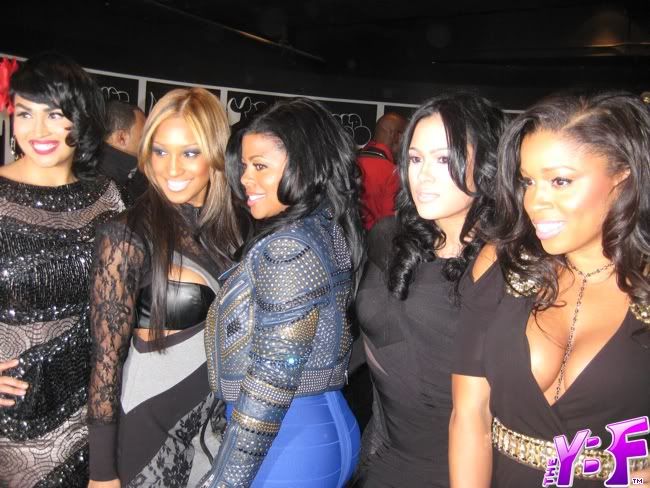 TheYBF.com was on the scene at last night's VH1 "Love & Hip-Hop" reality show premiere party at District 36 in NYC.
We've got exclusive pics of the fab cast members (left-right) Somaya Reece, singer Olivia Longott, Jim Jones' girlfriend Chrissy Lampkin, Fabolous' girlfriend Emily B., and Mashonda partying it up...and they all receive a lil something special from Mr. Jones. Check out our pics and tidbits from our chat with the cast when you read on...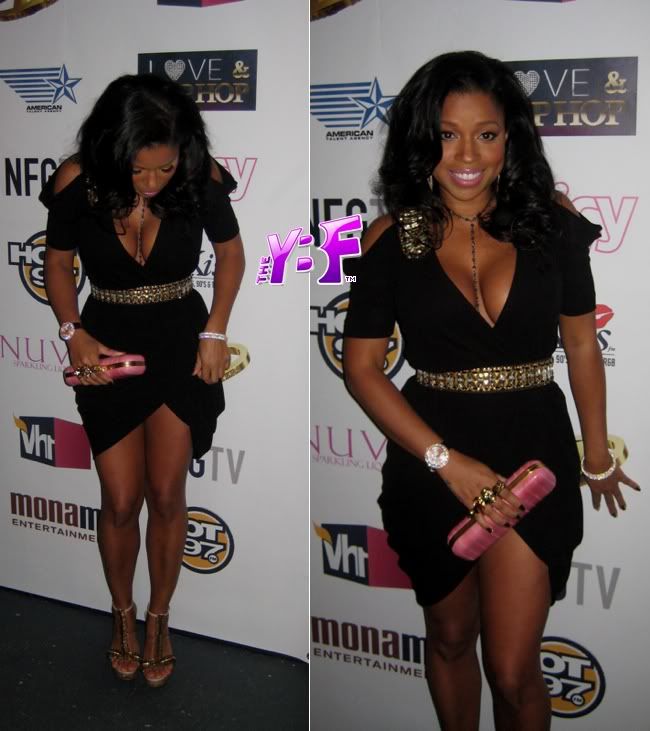 Mashonda, who tells us she's definitely single, hit her partying looking fabulous in head to toe Alexander McQueen. She's moved on from the love triangle involving her ex-husband Swizz Beatz and his new wife Alicia Keys. Clearly appearing to be in a good place right now, the self proclaimed YBF fan told us that we are going to see her perseverance and growth as a result of her adversity.
And what she wants everyone to know: "I used to wake up nervous to read the blogs, but YBF and the readers always had positive stuff to say. What I went through was tough but I made it through."
Fabolous' girlfriend and baby's mother Emily B., who rocked a black Herve Leger dress, wants everyone to know she's more than just that label. The Puerto Rican and Dominican stylist tell us everyone will see her working on her career--something she's had for years now. Even though she and Fab have been together for 8 years and share son Johan, during the course of their relationship, she chose to not do red carpet events or be in the spotlight with Fab.
"Dating a rapper is really hard and you have to have tough skin."
And whether we'll see "Basketball Wives" style drama on the show:
I don't have a problem with any of the girls, but there WILL be some drama. I'm the only cast member with a child, so I had to be careful about what I did."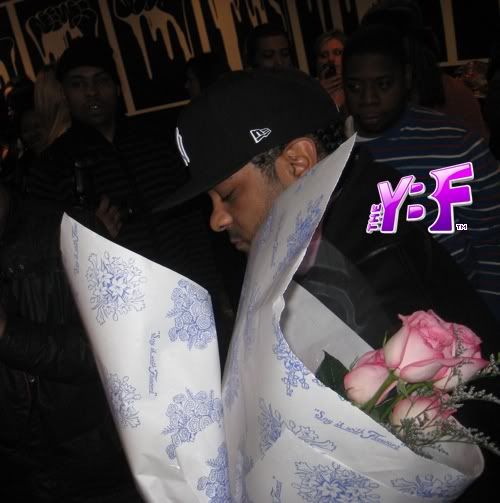 So whose relationship does she admire most? Well, when Jim Jones walked in during our interviews and handed all the ladies roses, Emily gushed:
"He's such a sweet and nice guy! I really admire Jim and Chrissy's relationship. They really love each other."
Sweet.
Chrissy was spotted chatting with friends.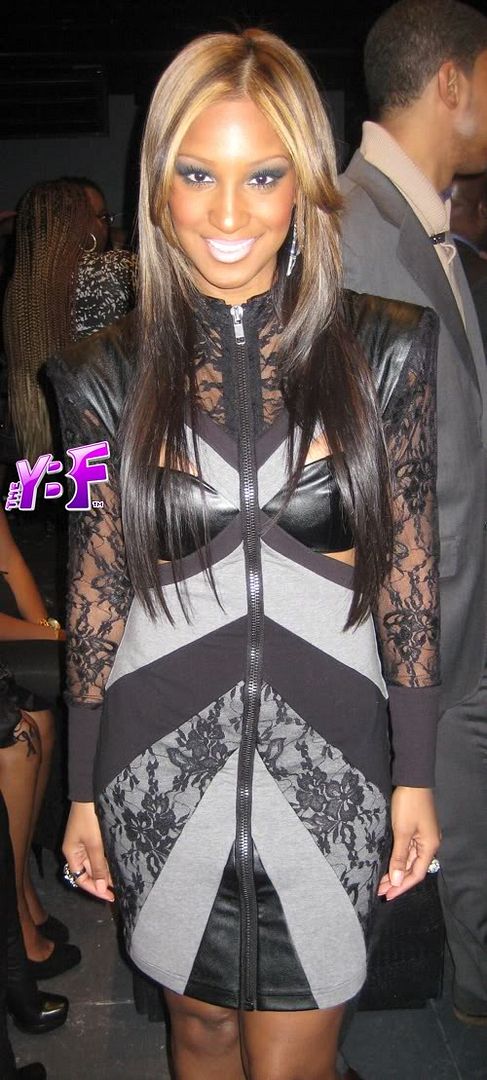 Olivia and her blinding makeup rocked a grey and black Bebe dress. Didn't love homegirl's makup, but she's a sweet peacemaker who just wants to show her love for music. We asked her about her beef with former bestie 50 Cent, and she responded:
"I recently spoke to 50 and there is no beef between us and honestly never has been."
What the single lady hates about the music game:
"Anyone can come in and get a deal. I grew up in the church and I want people to see throught he show my talents. I'm excited about my up and coming music ventures."
Hmmm.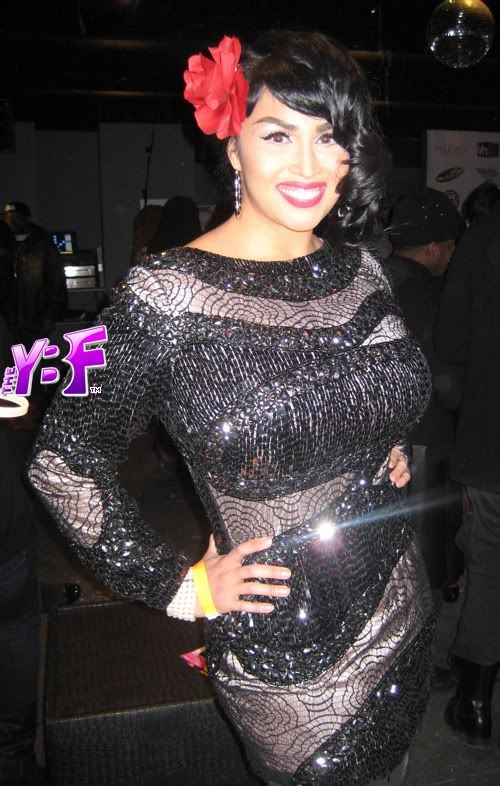 And rapper hopeful Somaya Reece, who wore Jovani Courture, dished to us about coming to America with only a suitcase and a dream. And now, she wants to show everyone her grind and how she's trying to become a rap chick and she's already shot a couple vids. Her music is "a blend of hip hop, latin, and reggaeton."
She says she hates the negativity and drama in the female rap game right now, but...she revealed her own feisty "Latin side" had to come out a few times on the show.
Click the thumbnails for more pics of the cast, plus their friends like Angela Yee, Tionna Smalls of "What Chilli Wants," Toccara, Jennifer Williams of "Basketball Wives," model Dollicia Bryan, and more:
"Love & Hip Hop" premieres March 21st on VH1. Will you be watching?
Credits: YBF NYC Correspondents Kourtney Richard and Shayla Sommerville