SUNDAY FEEL GOOD: Ted Williams Creates His Signature Milkshake + Prep School Sends All Its Students To College
Feb 20 | by YBF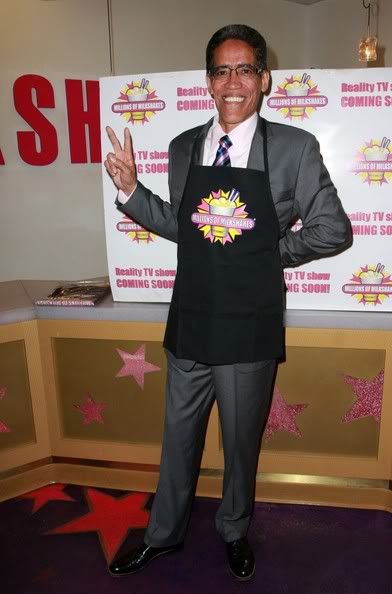 Over night sensation, Ted Williams stopped by Millions of Milkshakes to create his personal "Golden Voice" drink and add it to the celebrity menu list. Check out Ted whipping up the latest celeb milkshake plus read how an all male charter school is sending all of its students to college after the jump...
The "Man with the Golden Voice" aka Ted Williams is doing quite well for himself these days. After a short stint in rehab, he is back and thanking everyone for a second chance in life. Check out the vid of him making his "Golden Voice" milkshake at Millions of Milkshakes this weekend.
He's looking great.
Over in Chicago, the Urban Prep Academy, an all male charter school is doing something AMAZING for a second year straight!!!! Next fall, it will send 100 percent of its graduates (all black males) to four year colleges. AOL Black Voices reports:
The school started with kids whose futures had been left for dead by their public schools: Only four percent of the school's incoming freshmen were reading at grade level when they arrived on campus. But by sending all of their graduating seniors to college, they've not only gotten these kids up to speed, they've allowed them to zip past every other public school in the entire United States.

"No other public [school] in the country has done this," said Tim King, the founder of Urban Prep.
Congrats to the young men of Urban Prep Academy!

Photos via Bauer Griffin