BIKINI BOAT COUPLE: Nicole Murphy & Michael Strahan Get Frisky In Barbados
Jan 07 | by Natasha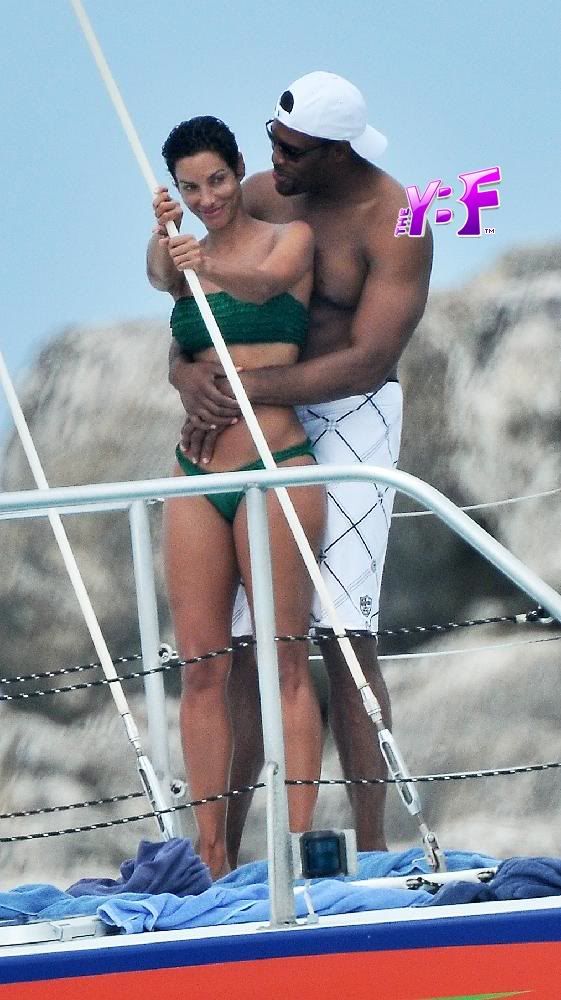 Engaged couple Nicole Murphy and Michael Strahan took a little romantic boat ride in Barbados yesterday. And while we're dodging ginormous snowflakes here on the east coast, Nicole Murphy hopped around in her skimpy green bikini flaunting her bangin' body.
We've got more pics of the boating couple when you read on...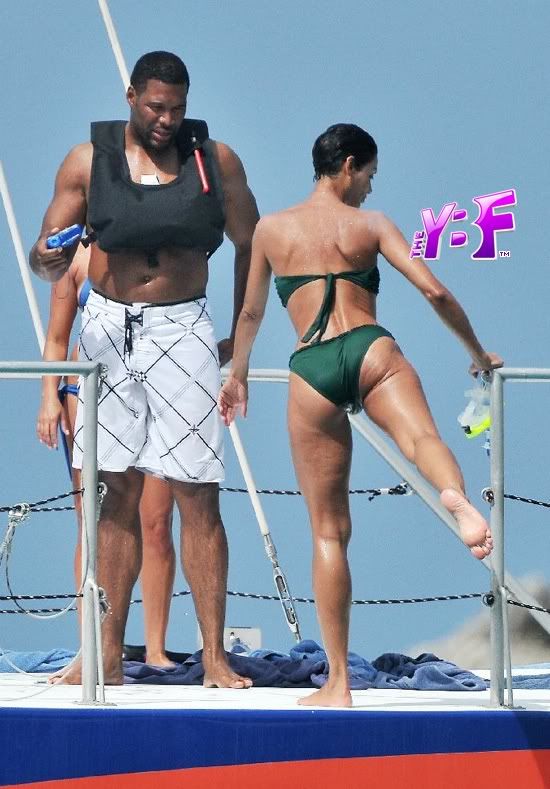 Yes--Nicole always looks like she just rolled off the plastic surgeon's table. But clearly she does what she needs to do to be happy. And she looks HOT. Funny that she finds ways and means to boat around the Caribbean even when she's broke. Better hope Michael was better with his NFL money then you were with your divorce money girl....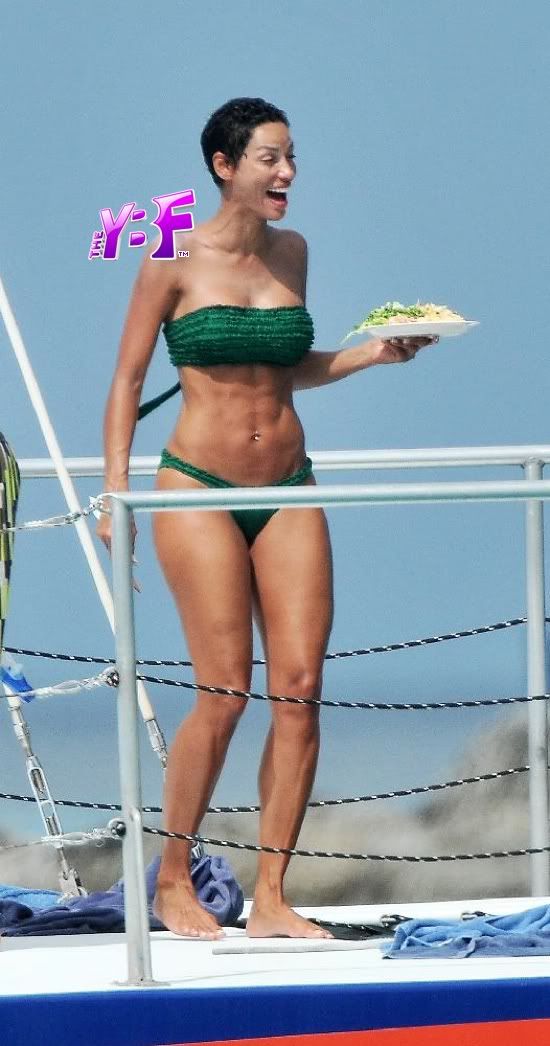 Work it out then Nicole. Wonder when the wedding is....
Photos: SPLASH