Toni Braxton Ready To Un-Break Her Bank With PLAYBOY?+Montell Williams Caught with A DRUG PIPE?!
Jan 05 | by Natasha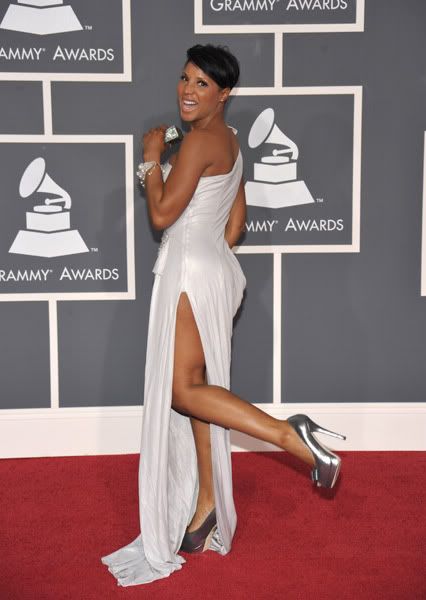 This for damn sure won't relieve her of her $50 million debt, but Toni Braxton is heavily considering her third offer to do a Playboy cover and spread. Find out how she revealed on Twitter just how much she would reveal, olus news on Montell Williams getting busted with a drug pipe in Wisconsin when you read on...
The 43-year-old Ms. Braxton took to Twitter this week to ask her fans what they thought about her heavily considering stripping off her clothes and doing Playboy. She's been offered the opportunity twice before, and maybe the third time will be the charm.
Toni says she will keep it tasteful (don't they all say this?) if she says yes, and she also wants to pose with Hugh Hefner himself. According to Black Voices:
Having recently filed for bankruptcy, perhaps Braxton is trying to use her physical assets to recoup some of her financial losses. She certainly wouldn't be the first. In October, the 43-year-old singer filed for bankruptcy for the second time in her career. According to court documents, Braxton states that she is worth between $1 million and $10 million, with debts of up to $50 million.

After what were likely concerned responses from her followers, Braxton told them that the photos would be tasteful (just a little T & A she added). She also tweeted that she'd like to pose with Hugh Hefner and proclaimed him the sexiest man over 30. Hef is likely hoping that the third time is the charm, since Toni claims she's been approached to pose for the mag twice before. Perhaps the timing is right since the spread might help the the public focus on something other than her financial woes and the lackluster sales of her most recent album, 'Pulse.' It will likely spur interest in her new reality show as well.
Yeah...posing nekkid isn't about to put a dent in this $50 mill she needs. Neither is that reality show. But maybe it'll make her feel better for a few weeks. She may want to just file for bankruptcy for the umpteenth time and/or marry VERY rich. Because her touring and album sales aint gonna cut it either.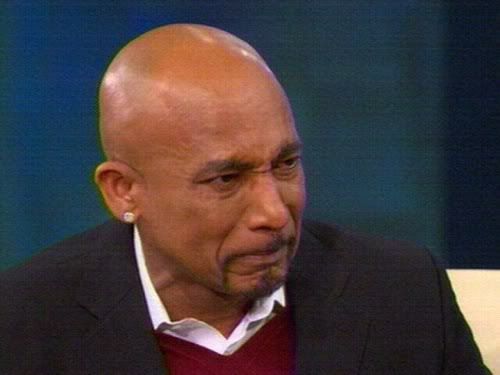 Uh oh! Advocate of medical marijuana, Montell Williams, was busted in Milwaukee, Wisconsin yesterday for having a drug pipe at the airport.
Now we all know Montell has Multiple Sclerosis, and likely has a license for medical marijuana, but clearly not in the state of Wisconsin. TMZ reports dude tried to walk through airport security with the pipe in his carry-on, and was held in custody once it was discovered.
The cops said he acted very calm and cooperative. Maybe because he had just lit one up. But no residue was found. Montell paid a $484 citation and was released.