This little bundled up cutie patootie was spotted at D.C.'s National Airport yesterday. He's traveling with his celebrity mom. Can you guess who's his mama?
The answer when you read on...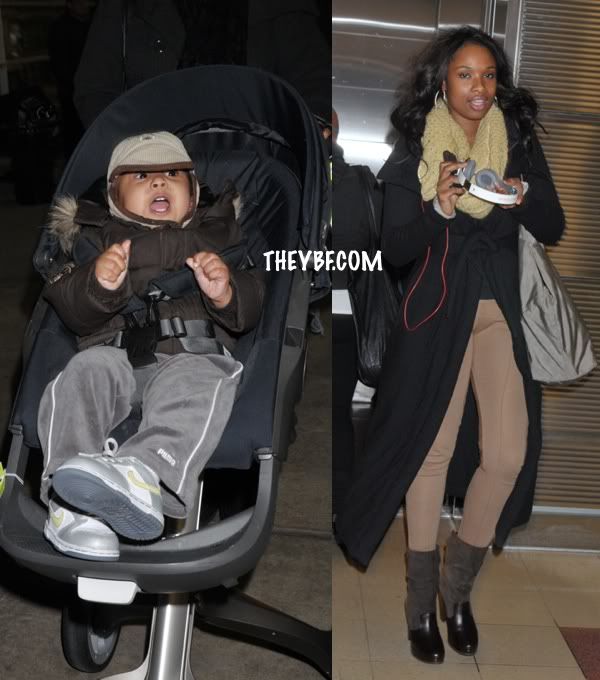 It's YBF chick Jennifer Hudson of course. The svelte J-Hud took Baby David, Jr. to Washington D.C. with her as she's in the nation's capital for the Kennedy Center Honors where Oprah is being honored Sunday night. Jennifer is performing for the event. And being the super mom that she is, she's pulling double duty while traveling.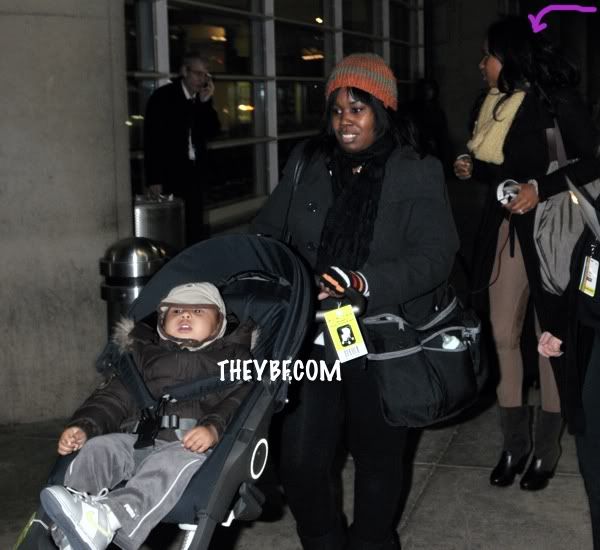 Baby David's getting so big!
Jenny rocked out to her Beats by Dre headphones while walking through the airport.
And even stopped to snap pics with fans.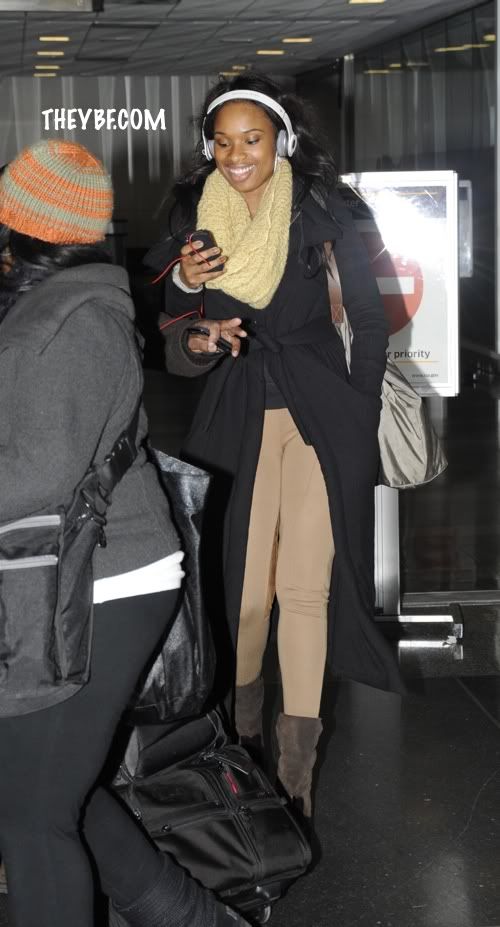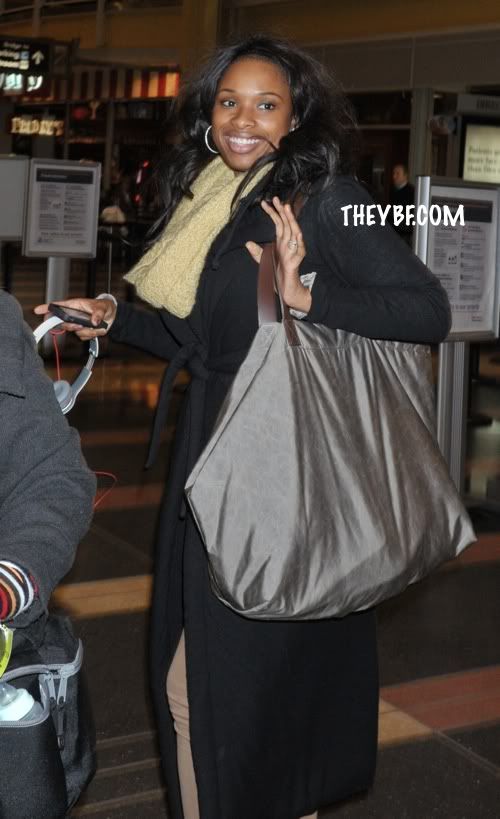 She's looking good and happy these days. Good luck Jenny!
Photos: SPLASH