Just when you though Jimmy McMillan was done preaching about how f'in high the rent is....he's back. America's favorite gubernatorial candidate is starring in his own movie called DAMN!. We're not lying.
Check out the teaser and an update on Jermaine Jackson's brokeness when you read on...
All you folks who joined the "Rent Is Too Damn High" party can rejoice. Your fearless leader Jimmy McMillan is back.
The NY Governor candidate who ran with the party he "founded" isn't stopping his show after losing the campaign. He now has a movie called DAMN!. It was shot by directors Aaron Fisher-Cohen and Kristan Almgren. And yes. It's being shown at the SXSW music and movie festival next March. Check out the teaser for some laughs. Even though I don't think this is supposed to be funny....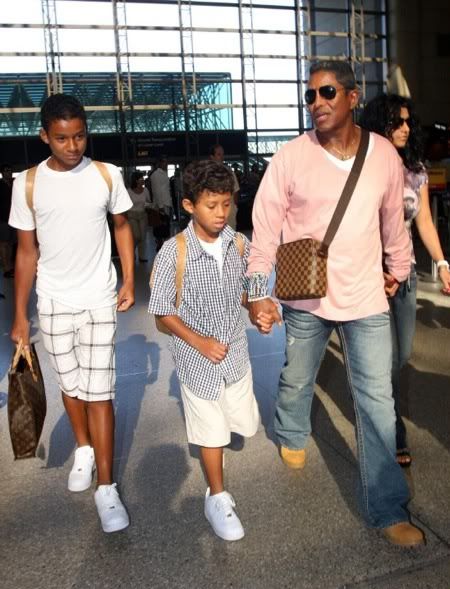 Jermaine Jackson needs to ante up almost $100K to his baby mama Alejandra. The L.A. County Child Support Services Dept. have now confiscated his driver's license until he does so. He owes the mother of his sons Jafaar and Jermajesty $91,921.55 to be exact. And while he is supposed to be paying about $3K a month in support, he still claims he only brings in about $1,448 a month.
Meanwhile, Alejandra just got kicked out of the Jackson estate as mama Katherine made everyone move out recently. Womp.
The Randomness:
1. Happy 34th Birthday Trina!