*MORE PICS ADDED* Beyonce & Jay-Z Emerge In Miami, NO Pregnant Belly?!
Oct 20 | by Natasha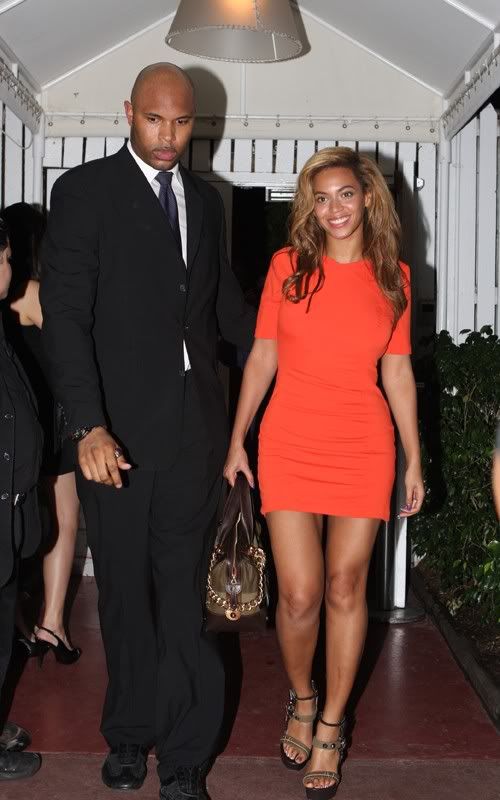 Amidst suspect rumors that Beyonce Knowles is with child, the Carters have just been spotted in Miami. And there's no sign of a preggers belly under Beyonce's skin tight red mini dress.
*MORE PICS ADDED* The pics when you read on...
We purposely didn't post the "Beyonce is pregnant" rumor that circulated today to many online sources and even actual news sources--all of which credited Us Weekly tabloid--because we wanted to await a more credible source or confirmation from her camp. Especially since we figured out that Us Weekly used old quotes from Jay-Z and Bey's friends and fam from a year or more ago. But the people quoted were all actually addressing their thoughts on if and when the Carters wanted to start a family.
We reached out to SONY Music Group earlier today, and we're told that Beyonce's publicist is forming a statement. Last time we got that response (just a few months ago when another "source" claimed she was several months pregnant), the answer was "No."
The couple was caught by the paparazzi today in Miami chillin' with friends, having a meeting, and promoting Jay's new book Decoded. And Beyonce rocked a very fitted red dress that doesn't hide a thing: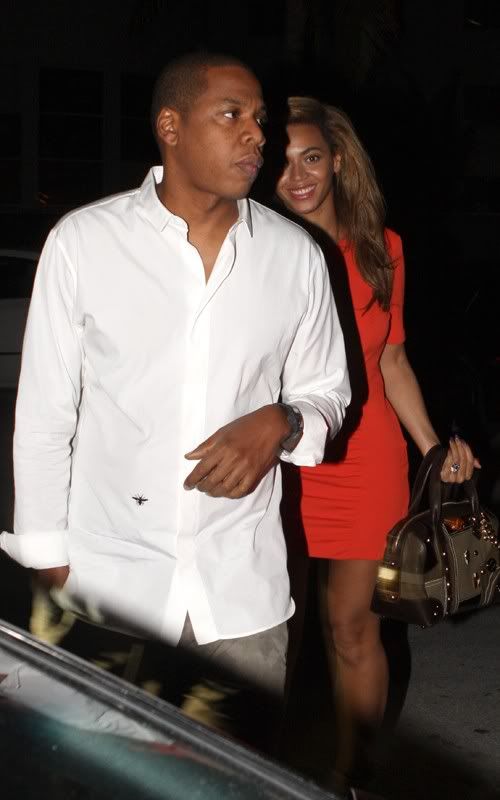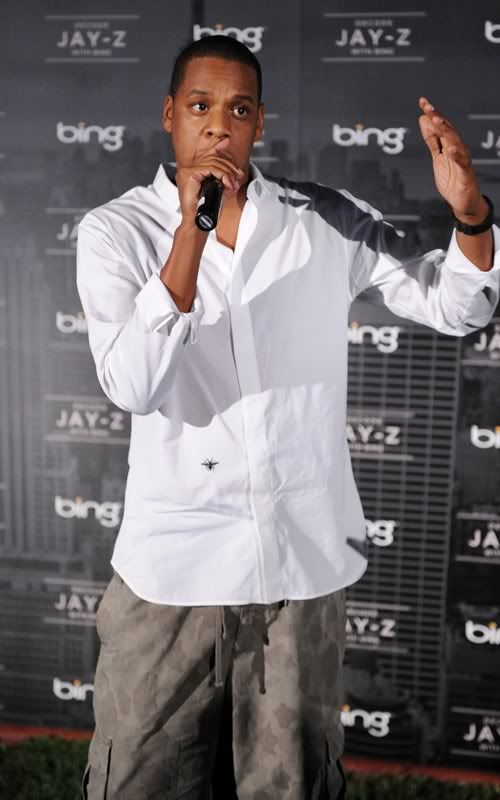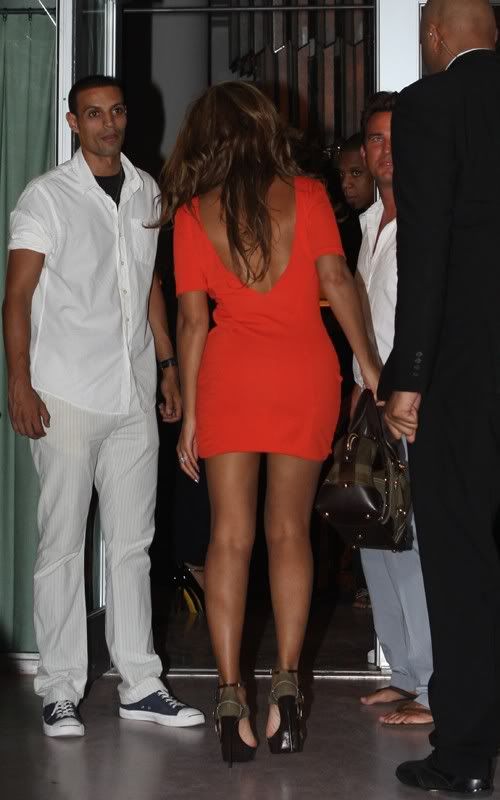 Fab dress. The couple was spotted leaving the Delano hotel where Jay had his book release party.
And earlier in the day, they kicked it poolside: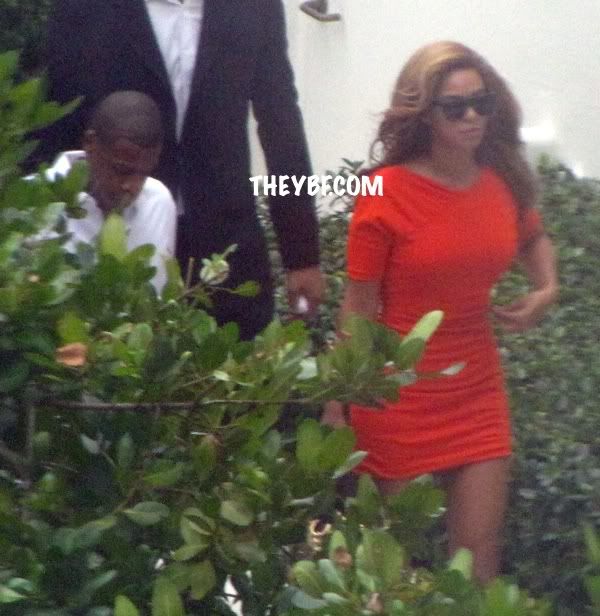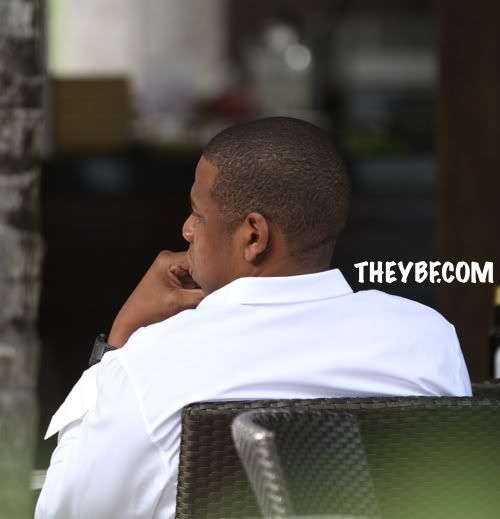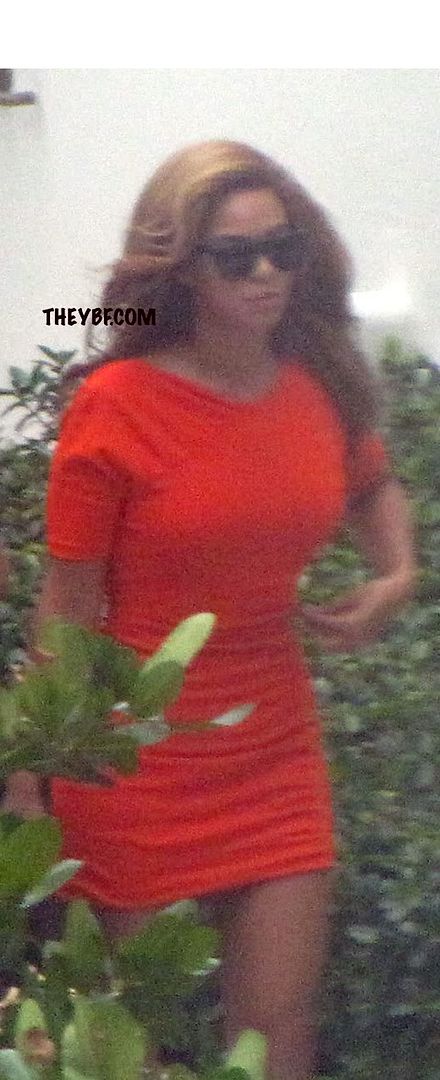 Hot pics nonetheless. And we're calling B.S. on this rumor until a credible confirmation...
Should Bey be on Preggers Watch?
Pics: Splash News