To celebrate its 65th anniversary issue and icons of the past and present, EBONY magazine chose folks like Usher to channel Sammy Davis Jr. for its latest issue. Inside, check out the icon pics of Jurnee Smollett, Mary J. Blige, John Legend and Regina King channel other icons. Plus, listen to Rihanna and Drake's much-anticipated collabo...
Inside EBONY's 65th anniversary, they've lined up a nice set of tribute photos of Diana Ross, Duke Ellington, Sidney Poitier, Diahann Carroll and Shaft having them re-created by artists of today, like Mary J. Blige, John Legend, Blair Underwood, Taraji P. Henson and Lamman Rucker respectively.
Usher channeled Sammy Davis Jr. and I am feeling his recreation. Looks like he even squinted that left eye to give one of Sammy's signature faces.
Check out all of the photos below:
Loves it.
And in music news...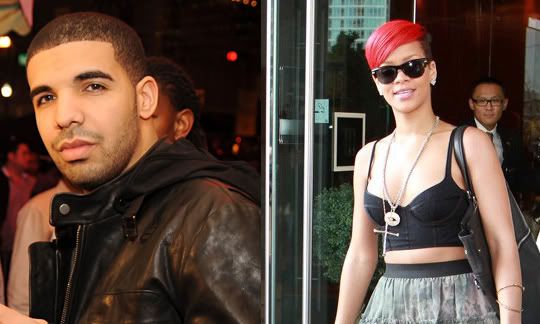 Rihanna and Drake have just released their new single together called "What's My Name." Drake starts off the song trying to seduce Rihanna,
"I heard you good with them soft lips. Yeah, you know word of mouth/ The square root of 69 is 8-something/ Right? 'Cause I've been trying to work it out/ Good weed, white wine, I come alive in the nighttime/ OK, away we go/ Only thing we have on is the radio/ Let it play, say you gotta leave, but I know you wanna stay."
Then Rihanna comes in right back at him saying,
"Not everybody knows how to work my body/ Knows how to make me want it/ But boy you stay up on it/ You got that something/ That keeps me so off balance/ Baby, you're a challenge/ Let's explore your talents."
It's a cute song and it appears on Rihanna's album, LOUD.
Check it out below:
So what do you think?
Photog: Rashadd Langston - McCants/Immaculate Perception Photography