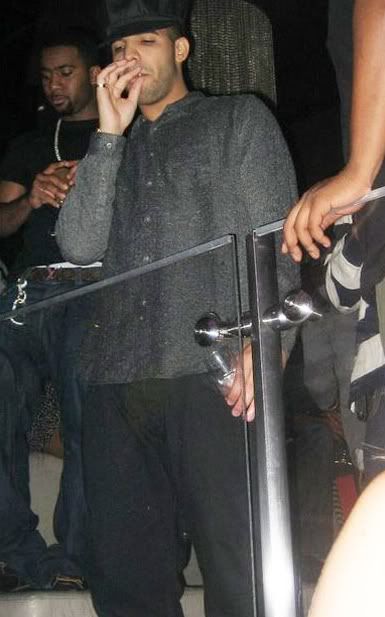 Hip-hop star Drake may have been caught chatting with Mary Jane while at a club last month, as seen on pictures that have found their way online. See more when you go inside...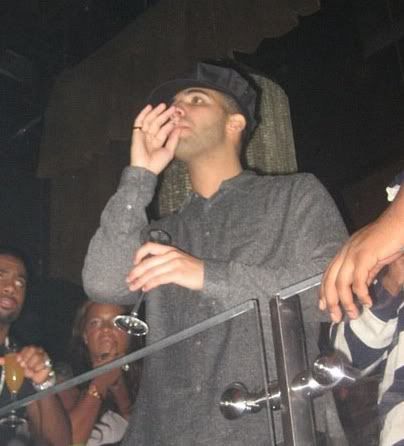 The Canadian rapper kicked off his "Lights, Dreams and Nightmares" tour in Miami on September 20th, and apparently got the party cracking Rick James style when he later hit Miami Beach hotspot Liv Nightclub in the Fontainebleau Hotel. Sources say the rapper openly lit up a joint...and folks just happened to snap photos of it going down.
"I was sitting in the VIP section right next to Drake and he lit up a joint and began to smoke it freely," a source told RadarOnline.com. "The whole area smelled like weed!"
When contacted, Drake's reps had no response as to whether Drake violated a Florida State law banning smoking in restaurants, bars and nightclubs. But seeing that the "green" isn't legal in Florida, we know what law he did violate. Sadly...with all these rappers busting out loads of weapons and cocaine...we're thankful a joint is all it was.
But let's not so blatantly break the law next time. You know they're watching you and your crew. Hope Drake isn't trying to end in Miami's version of Rikers Island with an old-school Rick Ross as his corrections officer.
Photos: Radar Online