EVENING CANDIDS: Kelly Rowland, Usher, Mel B. & Rihanna Kick It Overseas
Oct 06 | by Natasha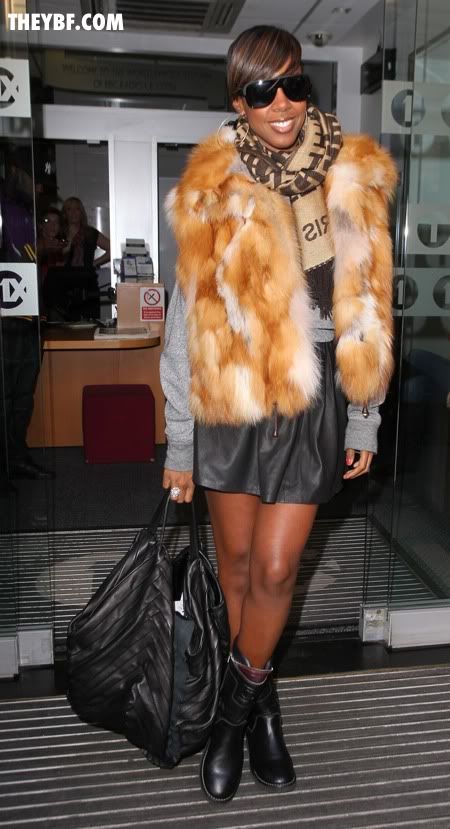 Celebs have been out and about this week on the other side of the Atlantic ocean. Kelly Rowland got fab as she toted around London in this black shiny mini skirt, a black Elie Tahari bag, and tan furry vest and black low boots.
And we've got more pics of her and others when you read on...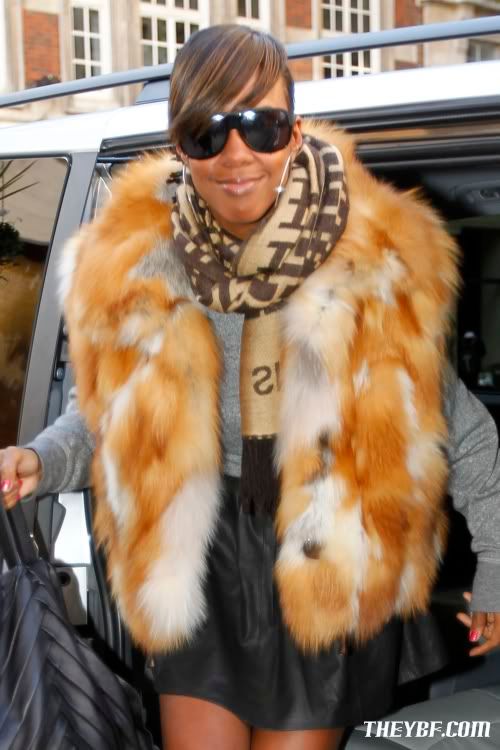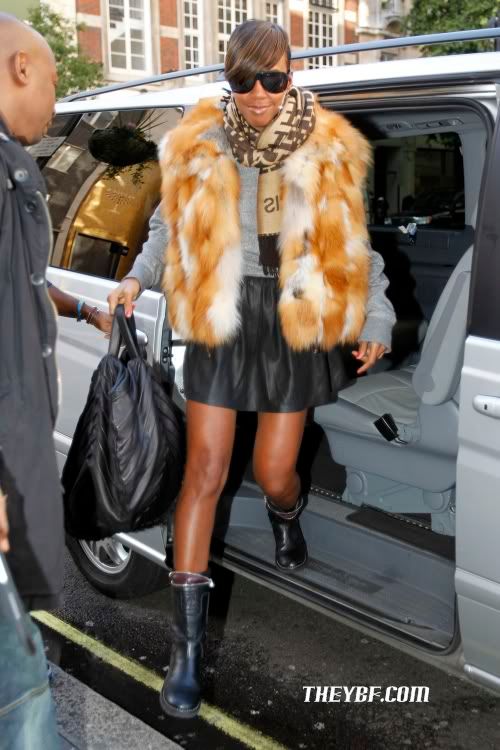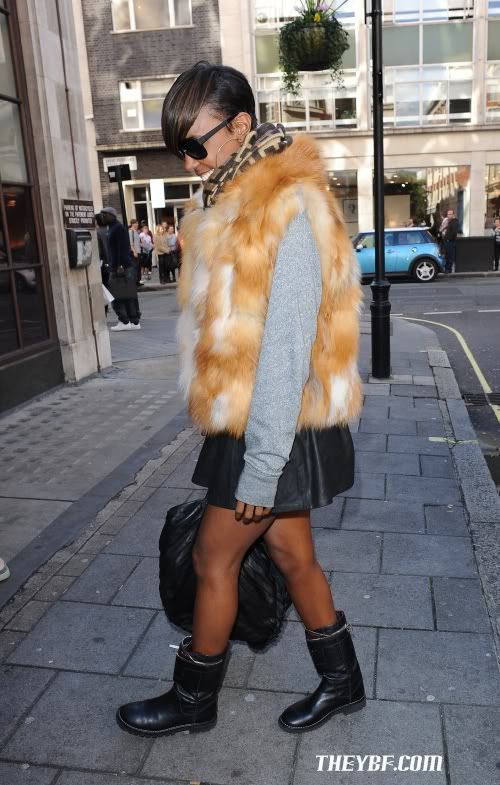 OK upon second look....not feeling this so much. There's a lot going on here Kels.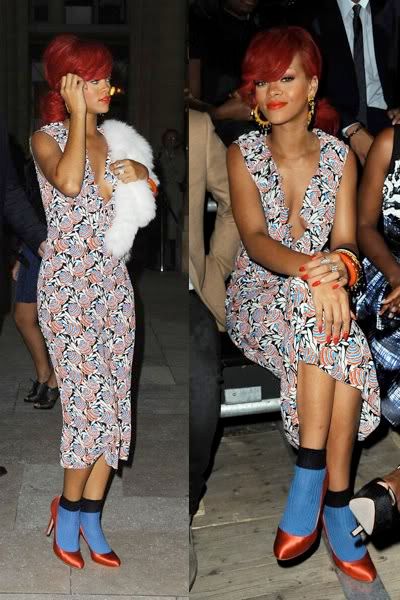 Rihanna hit up Paris Fashion Week today and front row of the Miu Miu show. She donned a long Prada (who owns the Miu Muu line) Resort 2011 printed dress, random blue and black ankle socks, and burgundy satiny pumps. Chick is really on this 50's tip these days.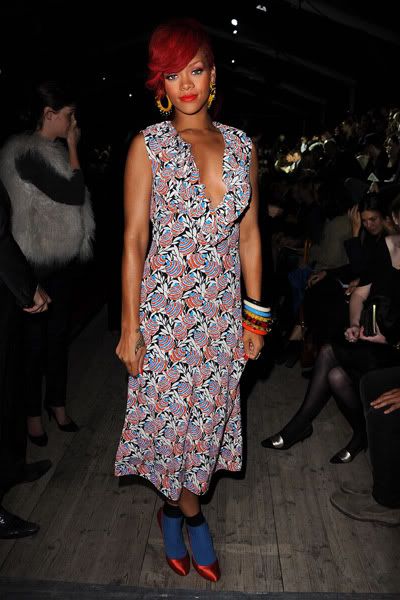 But it's another look I'm just not feelin'.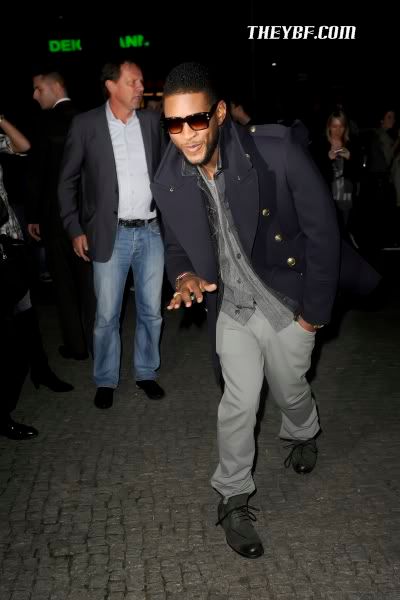 Usher hit the streets of Berlin last night: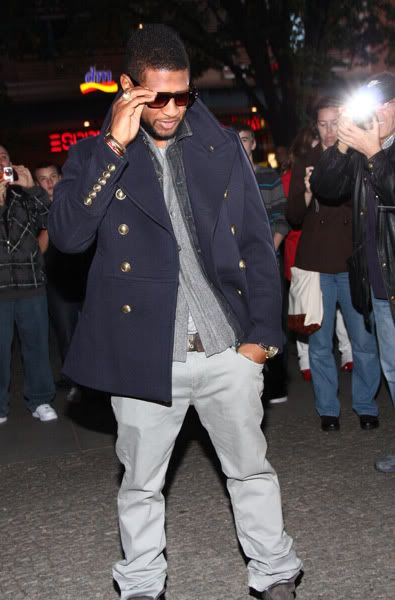 He was heading to the Grand Hyatt for a photocall for his upcoming OMG 2011 Tour.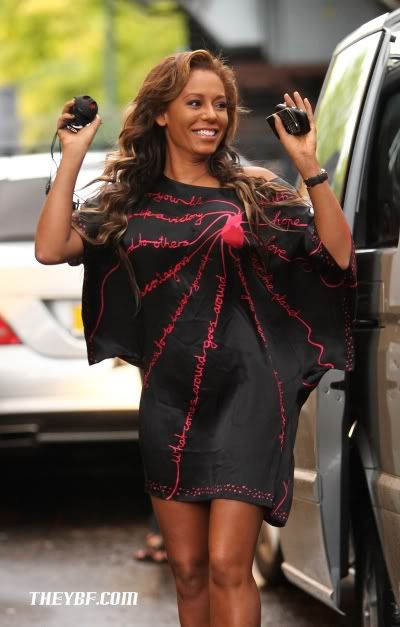 And back in Londontown, former Spice Girl Mel B. hit "Daybreak" at ITV studios to do some pub: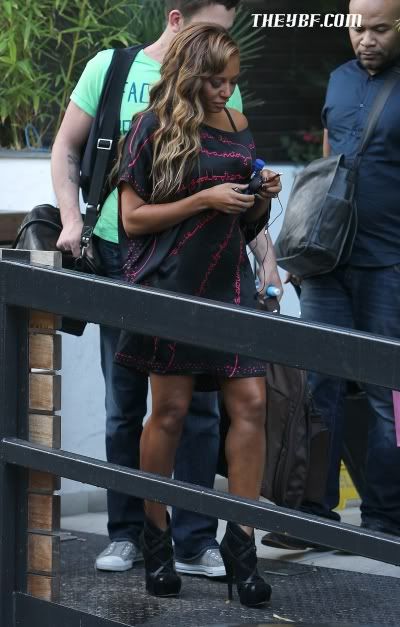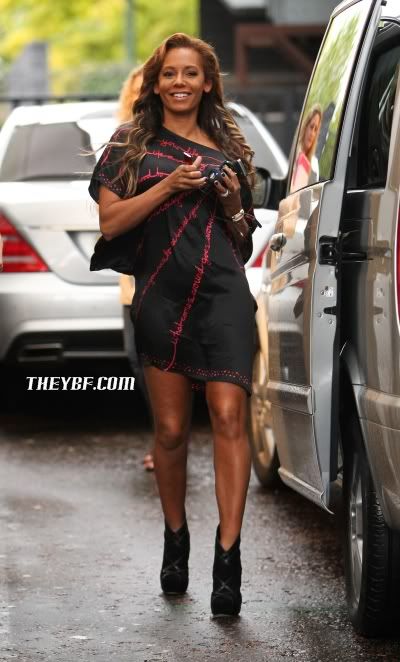 She rocked a black and red tunic dress with sexy black booties. And her dress had sayings like "What Goes Around Comes Around" printed all over it. Interesting.