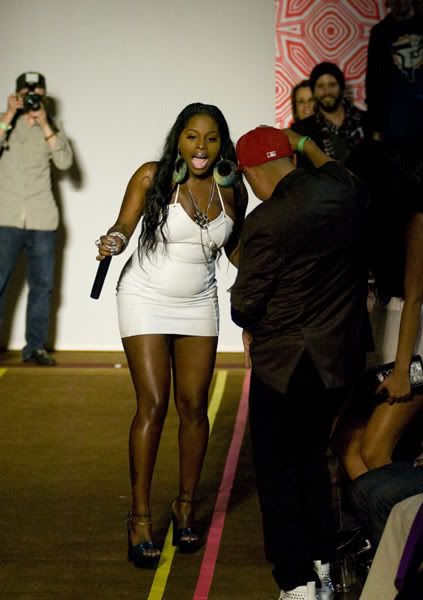 Foxy Brown hit the Incubator fashion show today at Capitale. And chick hit the runway with a mic in her hand. No skirt lift ups here. We've got the pics...and video...when you read on....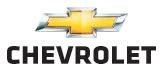 I don't know why this ish is so funny to me. But Inga busting up the runways of NYC Fashion Week...performing...is just "interesting".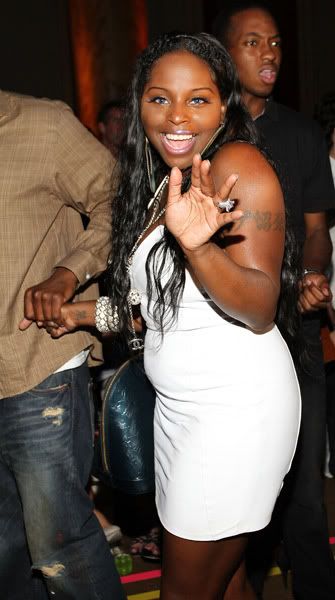 Did you borrow Lil Kim's blue contacts Fox? Just askin'...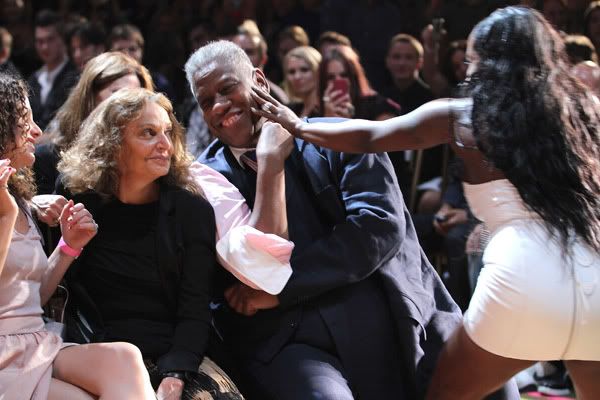 LOL. Diane's face...Andre's hand...priceless. Classic.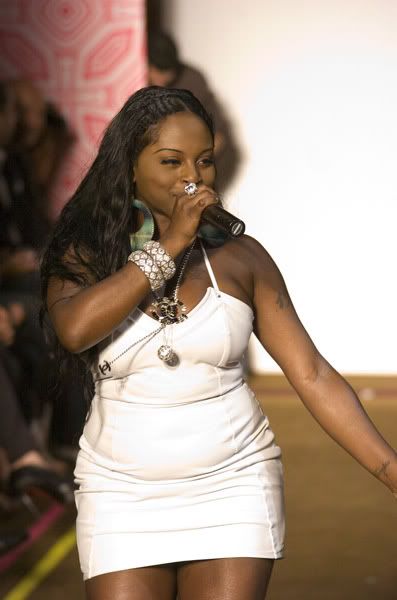 Are those...finger waves??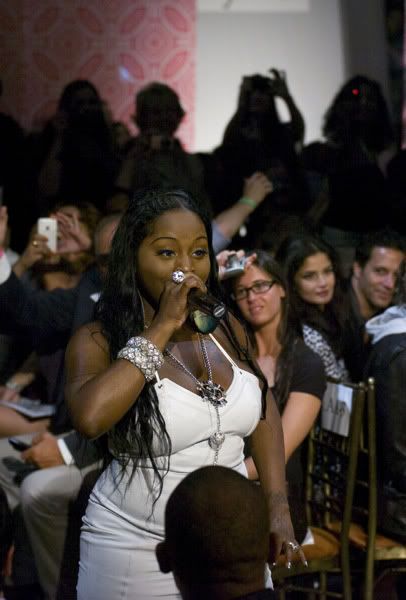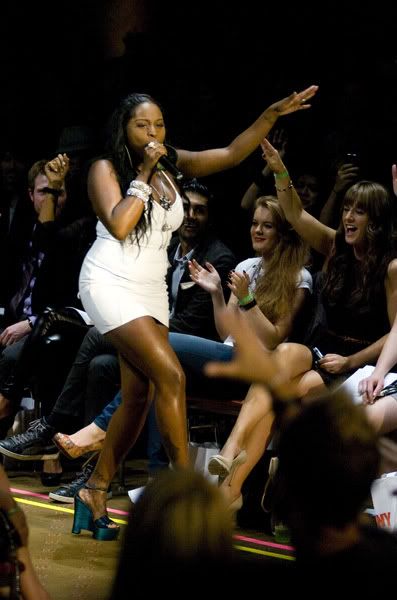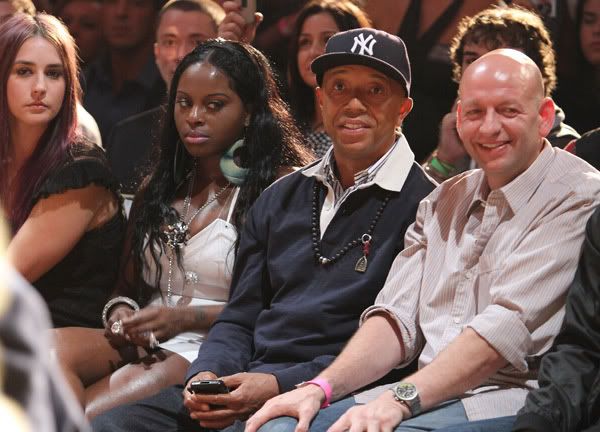 And she kicked it with Russell Simmons front row.
Here's vid of Fix getting the crowd crunk:
Well work it out then Foxy...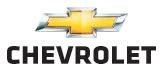 Photog: Clark