Chris Brown & His New Boo "Miss Dade County" Get Wet On Miami Beach
Sep 08 | by Natasha
Looks like Breezy's got a new boo. He's been spending lots of time with a new blondie he's previously Tweeted about named Deanna Pena, aka Miss Dade County.
And we've got the latest pics of the two living it up on Miami Beach with friends. Chris gets shirtless, does some readjustments, and kicks it with his new chick when you read on...
Miss Dade County (on left) was previously linked to J. Holiday, and she's supposedly an up and coming rapper. Chris has been bringing her to his club hosting gigs in ATL, VA, and of course, Miami. They met a while back when she appeared in his "Kiss Kiss" video.
Chris has Tweted about how hot and pretty Miss Dade (which also pissed off his previous chick Draya). And she's been tweeting about how happy she is these days. Here's pics of Chris getting some "readjustments", and kickin' it with his new "friend":
Oh yeah Breezy?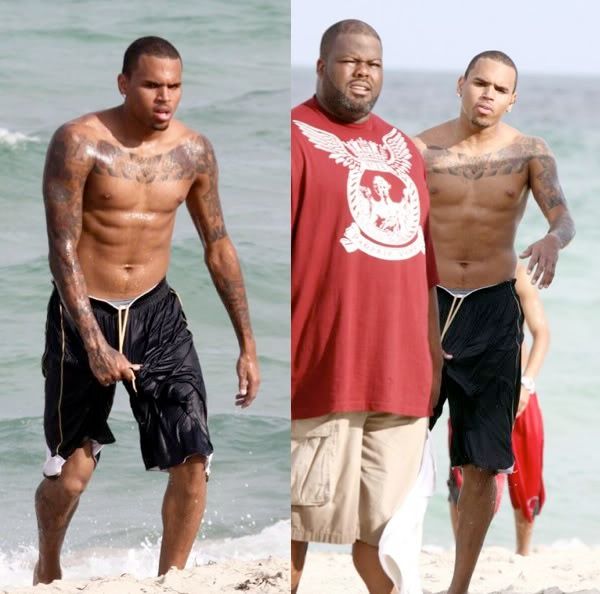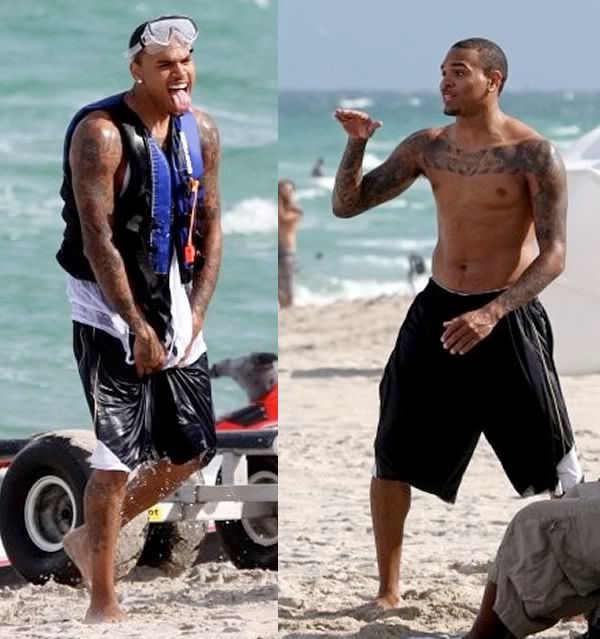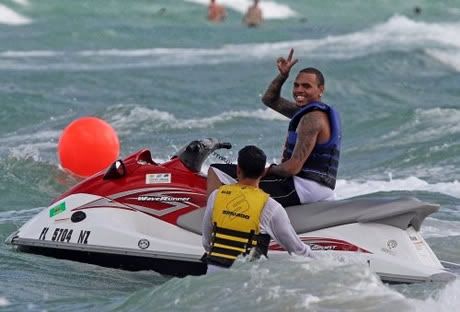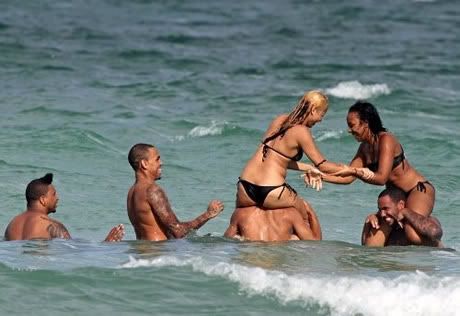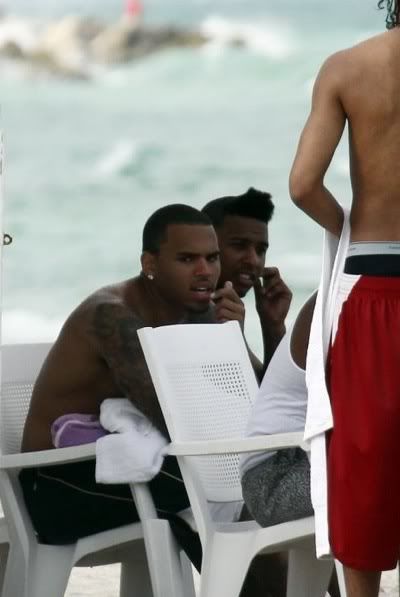 Fun times indeed.