Lebron & Fam Get No Love At Ohio Amusement Park
Aug 11 | by Natasha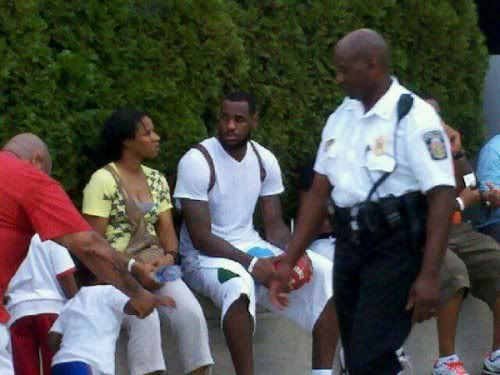 After hosting a bike-a-thon in Akron over the weekend, Lebron James, Savannah, and fam all hit Cedar Point amusement park yesterday. But it seemed like the Ohioans are still bitter about "The Decision". Pics and video when you read on...
Reportedly, Lebron and his fam were heckled and boo'd while they hit Cedar Point amusement park yesterday. And hordes of fans followed their every move and Tweeted pics: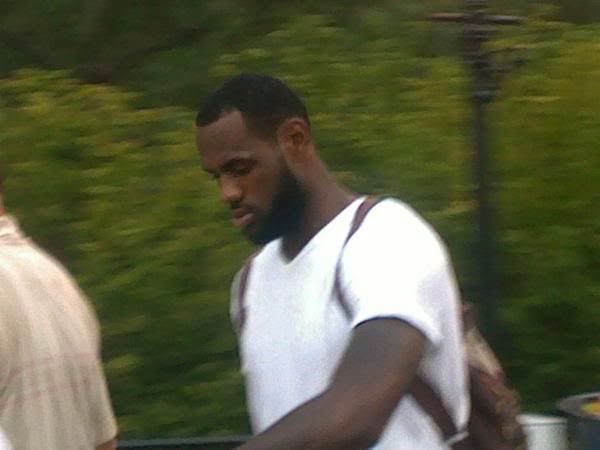 While playing one of the arcade basketball games, a woman yelled, "I bet you miss"; a man chimed in, "Bron, shoot left-handed; your elbow hurts!" A "fan" also shouted, "Just like Game 5," after one of James' misses.
Bron Tweeted: "Man its Mayhem up here at Cedar Point! Got my own 3G network following me. Haaaaaaa." But then erased it, likely to not cause ruckus of even more people going there just to gawk at him.
He did Tweet this though: "Don't think for one min that I haven't been taking mental notes of everyone taking shots at me this summer. And I mean everyone!
Word.
Extras:
1. There are updates in the Lorenzen Wright case. Story