WHEN DID SHE ROCK IT BEST?: Cassie
Jul 16 | by YBF
Looks like Diddy's favorite girl, Cassie did some serious digging in her closet last weekend. She decided not to let her $1,050 go to waste with just one appearance in this piece.
Find out the last time she wore this dress and cast your vote on WHEN DID SHE ROCK IT BEST? when you read on…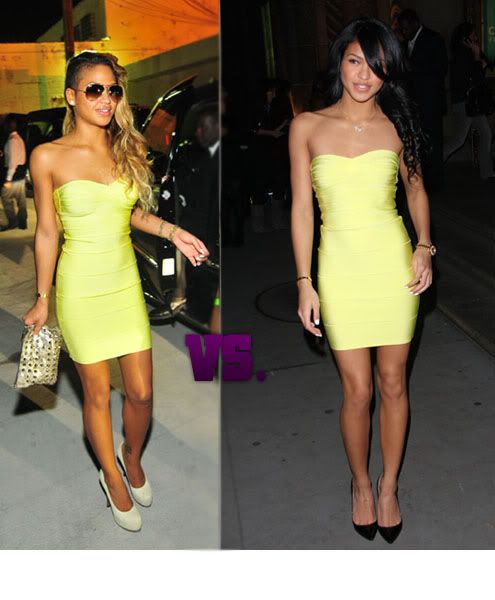 Cassie rocked this canary yellow Herve Leger Adelisa strapless mini bandage dress at Alex Gidwon's birthday bash in Atlanta last Saturday. She paired the dress with nude pumps, a metallic gold clutch and gold bracelets.
She rocked the same dress back in 2008 at the Sean John's Fall 2008 fashion show at Cipriani's in NYC. She paired it with a pair of pointy black pumps, a gold watch, and a gold cross necklace. So…
WHEN DID SHE ROCK IT BEST?!