RUMOR CONTROL: Jay-Z Says He's 'Amazing', NOT A Mason!
Jul 10 | by YBF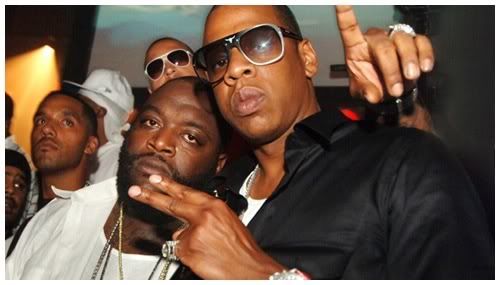 Jay-Z recently teamed up with Rick Ross and John Legend on Ricky's track "FreeMason". And he aims straight for the critics. Find out what he had to say about rumors of his devil worshipping when you read on...
In the new Ricky Rozay track "Freemason" that just leaked yesterday, Jay clarified rumors and made references to the gossip about him being involved with Freemasonry and devil worshipping. CHECK OUT THE TRACK Here's his verses:
Niggas couldn't do nothing with me, they put the devil on me......Rumors of Lucifer, I don't know who to trust, whole world want my demise/turn the music up/hear me clearly, if ya'll n---as fear me/just say just say y'all fear me," he adds.
"F--- all these fairy tales/ Go to hell, this is God engineering/this is a hail mary/past yall interfering/he without sin shall cast the first stone/so yall look in the mirror, double check yall appearance/ B--ch, I said I was amazing/ Not that I'm a Mason/......... I'm on my third six, but a devil I'm not/my jesus piece flooded/but thou shall not covet...
Jay-Z also said on Power 105 back in January:

"I got a lot of money. When people get a lot of money, they start getting those rumors, like Tom Cruise, Willie Smith. That's ridiculous."

Looks like Hov is attempting to put an end to the rumors, once and for all. Will this track stir up more controversy? Time will tell.