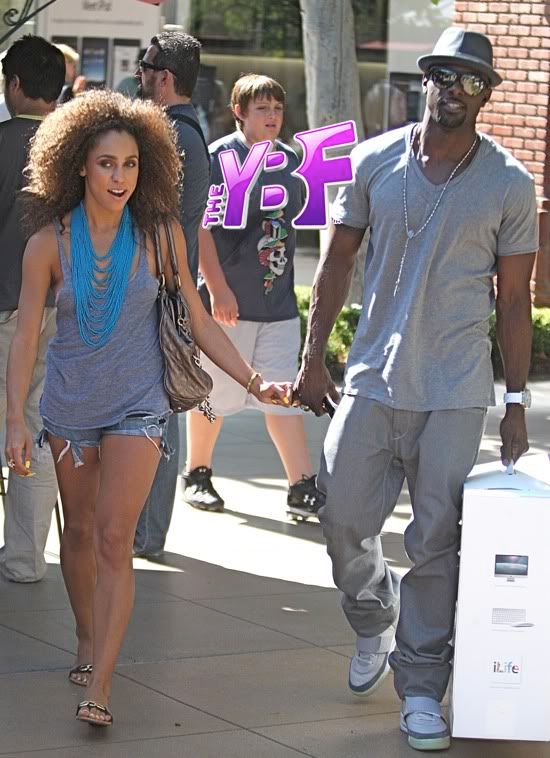 Looky looky. Lance Gross may have denied having a new chick the last time we posted about him being boo'd up, but we beg to differ.
The sexy actor was spotted buying a brand new computer while at The Grove yesterday. All while holding hands and looking quite comfy with this mystery chick. He may not be officially off the market again, but there's indeed a certain chick he's got his eye on. Pics when you read on...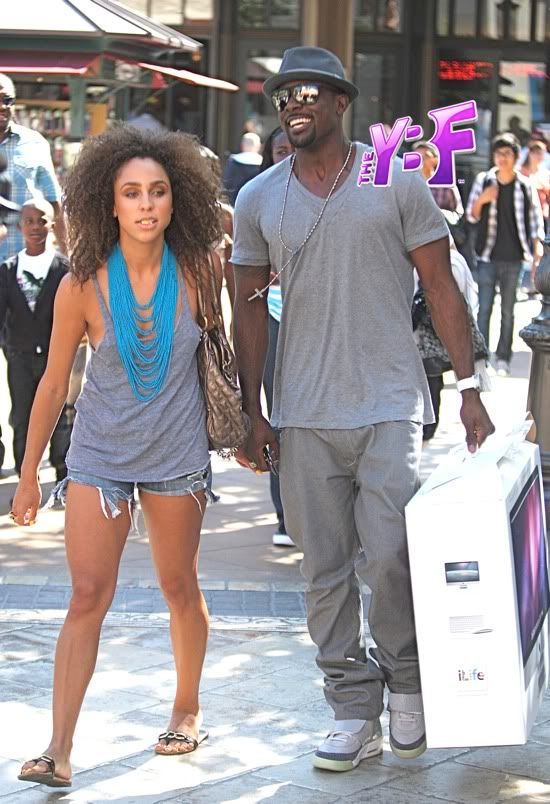 Looks like the same girl (with more hair) he brought to the club in Atlanta with him earlier this month. The other chick at the club had a tattoo on her right shoulder. This one doesn't. Do what you do then Lance....
Photos: WENN