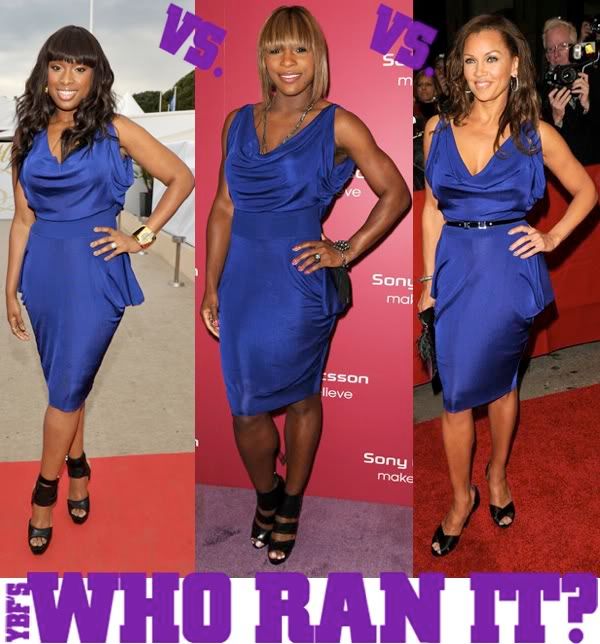 The YBF Chicks have gone gaga for this $2000 Alexander McQueen cobalt blue dress. Jennifer Hudson, Serena Williams, and Vanessa Williams all rocked it this past spring.
Read on for the deets...
The hot and bold blue dress with draping sides is from the Alexander McQueen Resort 2010 collection.
Jennifer Hudson wore her dress back in May with Gucci Gail ankle-cuff sandals during the 3rd Annual Cannes Film Festival.
Serena Williams showed off her dress with black cutout booties to the Sony Ericsson Open Kick-Off Party in Miami back in March.
And Vanessa Williams belted the dress back in April and paired it with black kitten heels and a black clutch. It was all for opening night of a Broadway show in NYC.
So...
WHO RAN IT?!
FYI: The dress sold out months ago, but if you are able to find it near you on sales/return racks, its now 60% off.