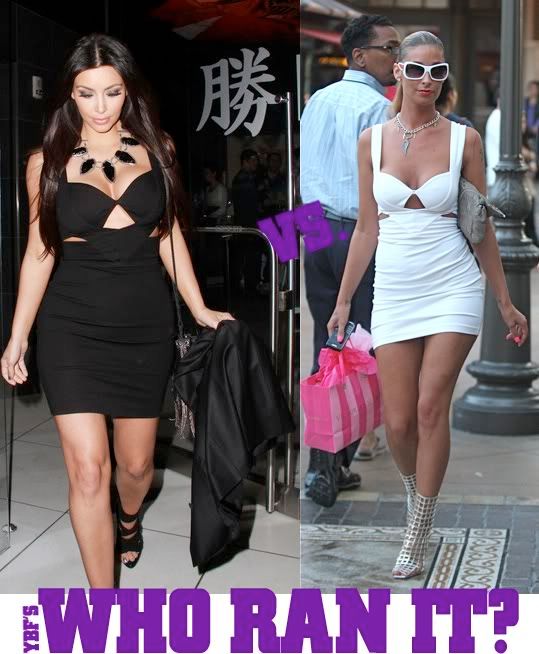 In a non-YBF, but somewhat YBF related, face-off, Kim Kardashian and Amber Rose's BFF/Mario's girlfriend Dez rocked the same cut-out Sena dress recently.
Decide WHO RAN IT when you read on...
Kim first rocked the revealing $385 Sena cut-out dress in black while going out to dinner at Katsuya with friends last month. She paired it with a small black purse with fringes, black strappy heels and her black House of Harlow necklace.
Mario's girlfriend Dez rocked the same dress this week, but in white. And she paired it with a grey clutch, silver YSL cage booties, silver necklace, and white shades while spending Mario's mula at The Grove. So...
WHO RAN IT?!