Lamar Odom Denies Pregnancy Rumors+Chamillionaire Faces Foreclosure
Jun 03 | by Natasha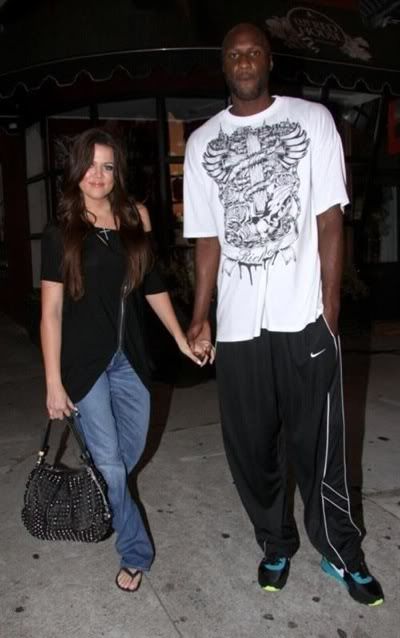 Lamar Odom is bumping the baby bump rumors beig thrown his wife's way. While he's not practicing for tonight's Game 1 of the NBA Finals, he's denying reports that his wife Khloe is 2 months pregnant.
After certain sites took a bloatedesque pic of Khloe and ran with it saying she's preggers, Lamar sarcastically denied it. More when you read on...
Lamar told ESPN:
Los Angeles Lakers forward Lamar Odom laughed off online reports after practice on Wednesday that his wife and reality television star Khloe Kardashian is two months pregnant -- although he stopped short of denying them completely.

"I can't confirm that," said Odom, smiling. "I don't think so." The report, which first appeared Tuesday on Radar Online, stated Kardashian wanted to keep the announcement secret until it could be announced on their reality show, "Keeping Up With The Kardashians."

Odom, however, said that wasn't the case. "She hasn't told me if she was pregnant," he said. "I probably would be the first to know."
He went on to say that rumors on their relationship com with the territory. Oh Lamar. If and when Khloe does get pregnant, this will make for baby #3 for Mr. Odom.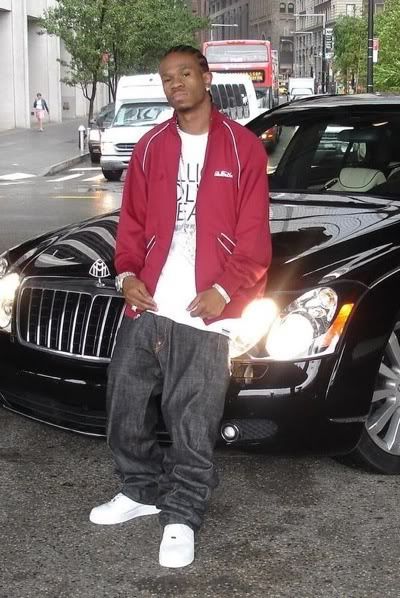 In the broke rapper news of the day, Chamillionaire--government name Hakeem Sariki--is facing foreclosure on his Houston home. He bought the 7,583 sqft home for $2 millie back in 2006, but has failed to make several payments on it.
Hakeem tells TMZ, though, that it was all part of a strategic move. He said he "decided to let that house go" because the real estate market had turned and the house had become a bad investment.
He also says, "I was always on the road touring" adding, "I just didn't feel like it was a good business investment to pay that much mortgage for a house I was never at." Ummmm.
But don't fret kids. Mr. Chamillionaire adamantly stated that he's not broke and said, "I still got all the cars." Sigh. Do better Hakeem.