Alicia Keys performed at the opening night of her UK Tour at The N.I.A. in Birmingham last night. Since photogs are only allowed to snap pics of the first two songs, she's been rocking this loose black blouse at the beginning of her sets to cover her belly. But a bump...and her fuller face...are still noticeable.

More pics and the "Unthinkable" remix when you read on...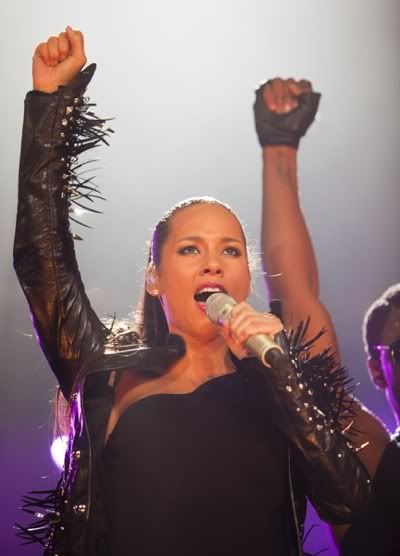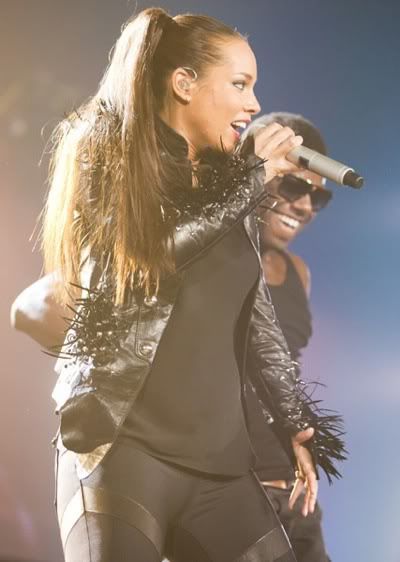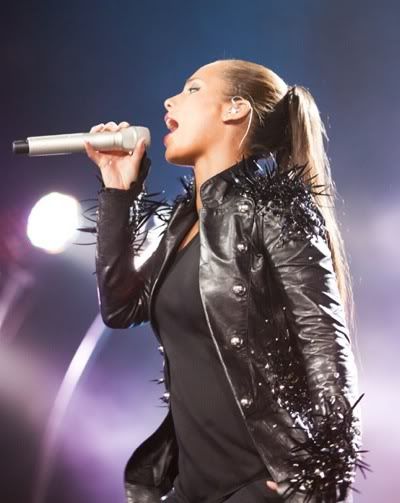 Wonder what she's going to wear on stage in a couple months at the Essence Music Festival...
Also, check out Drake's remix to "Unthinkable" here.
Photog: Sheldon