President Obama and First Lady Michelle O. put on their Wednesday's best to welcome Mexican President Felipe Calderon and his wife, Margarita Zavala to the White House's second State Dinner.
Celebs like Beyonce (who performed tonight), Whoopi Goldberg, Eva Longoria Parker, Olympic gold medalist Shani Davis, and many others were all in attendance as well. Read on for more pics...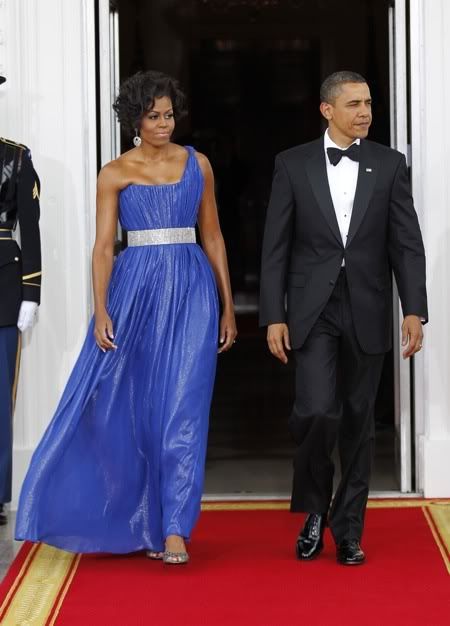 Madame First Lady looked stunning in her Peter Soronen floor length royal blue one-shoulder shimmery gown with an embellished accentuated waist. And the skin, hair and makeup were perfection as usual. Oh, and Mr. President didn't look too shabby either. Loves it.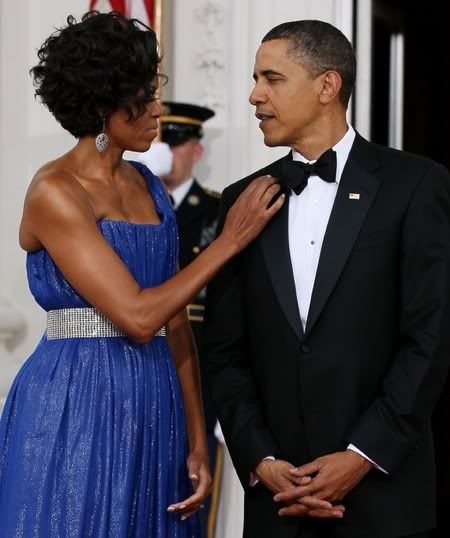 I know that's right Mrs. O.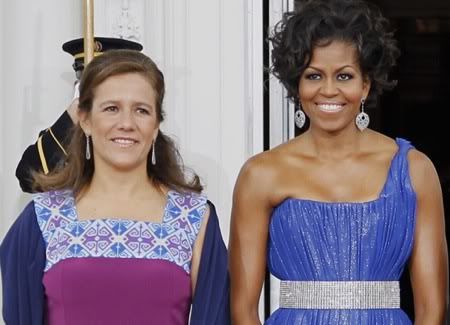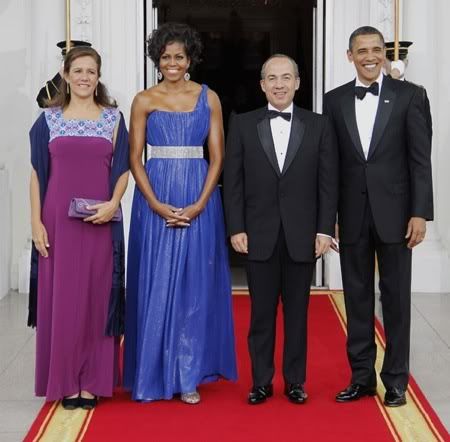 The First Couple welcomed Mexico's First Couple.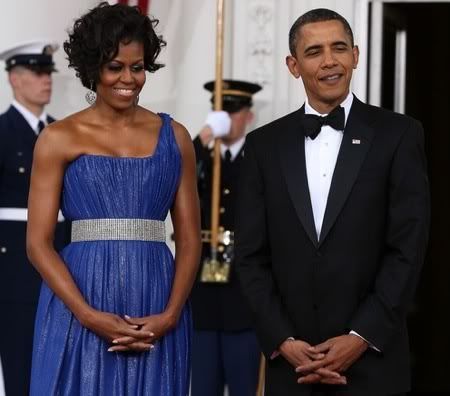 Ah-maz-ing. And here's pics of tonight's decor of the entertaining tent where cocktails were held, as well as the State Room where the dinner is being held tonight:
Click Pics
And here's some raw footage of The Obamas welcoming their guests of honor. And peep the Chief of Protocol who took a tumble on the stairs off to the side...