Chad Johnson & Cheryl Burke Take Their Dating Status Public?
May 14 | by Natasha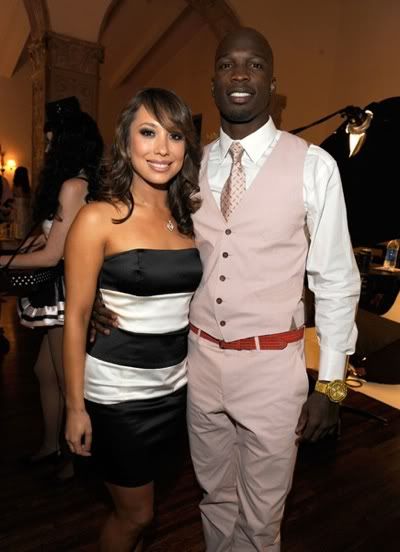 Chad "Ocho Cinco" Johnson has made it pretty clear to everybody that he's digging his "DWTS" partner Cheryl Burke. He lavishes her with gifts every chance he gets (remember that big ass diamond ring he got her last month?) and flirts endlessly on camera and off. But she says he's never asked her properly for a date.
Chad pops the question and hits an event last night with Cheryl when you read on...
Chad and Cheryl partied together at the Young Hollywood Awards event last night in L.A.: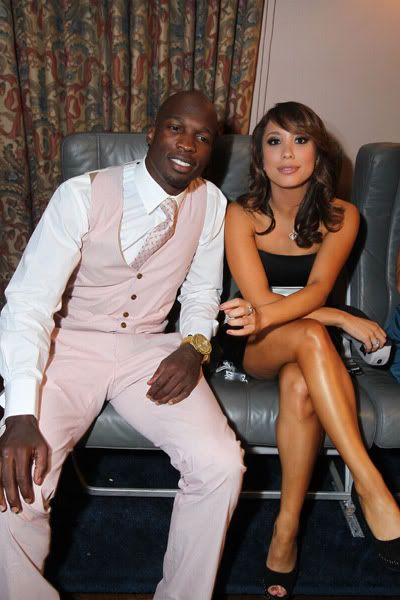 And while talking to Entertainment Tonight at the event, Chad popped the big "Will you go on a date with me?" question:
Cheryl to Chad: "You already got me a ring. What will be my next present if we make it to the finals?"

Chad's response: "I can give you a hint. Each present gets better and better."

Chad to Cheryl: "Who's your celebrity crush?"

Cheryl's answer: "Ed Westwick from Gossip Girl. He's just sexy!"

Cheryl to Chad: "Say the first thing that comes to mind when I say…"

Chad's answers: Pam Anderson? "Fine." Niecy Nash? "Awesome!" Erin Andrews? "Beautiful." Len Goodman? "Man, he be trippin'."

Chad to Cheryl: "I have one more burning question. Why won't you go out with me?"

Cheryl: "Because you haven't asked me. Period."

Chad: "I've asked you out numerous times!"

Cheryl: "You haven't asked me properly for a date. You haven't asked me to dinner."

Chad: "I'm asking what are you doing tonight?"

Cheryl: "I'm working until 8:00 tonight."

Chad: "All right. Do you want to go out tonight?"

Cheryl: "Sure."

Chad: "Are you positive?"

Cheryl: "Yeah, I'll go out with you."

Chad: "Cool. It's a date."
For Cheryl's 26th birthday on May 3rd, Chad sweetly lavished her with several gifts, including filling her trailer with balloons: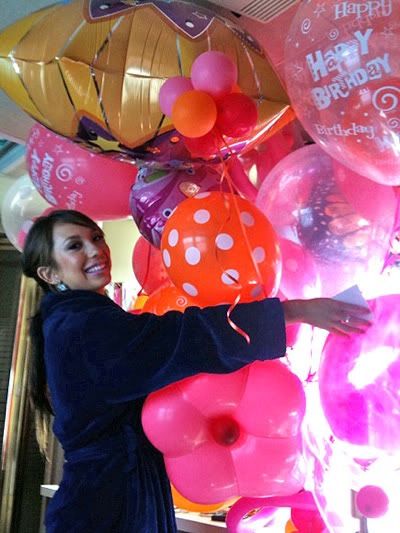 Chad tweeted: "She can't move inside her trailer, lmao."
And since Cheryl's a Taurus like me, I understand the need for a man to properly ask for a date--not just assume and do it all willie nillie. But with that said...will these two get it in and get it over with already? Damn!
Just kidding.
The Randomness:
1. Kelly Rowland loses her "Fashion Show" tv job to Iman. Story
2. Weezy may get added time becuse of his music contraband. Story
3. Are YOU going to read Tyra Banks' new books she's writing? Story