"BASKETBALL WIFE" DRAMA! Evelyn Lozada HARASSED By Another NBA Wife?
Apr 26 | by Natasha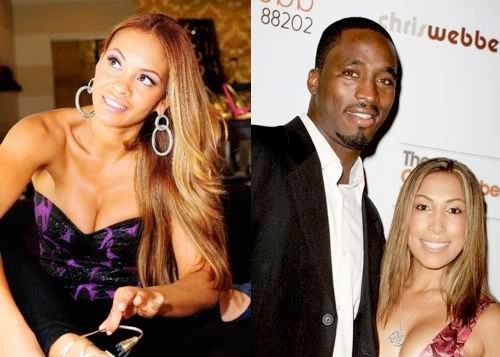 There is a very big tift between "Basketball Wife" Evelyn Lozada and another NBA baller's wife named Vanessa Davis (far right). Vanessa is married to former LA Clippers baller turned overseas player Ricky Davis. And we've learned that she's been allegedly harassing Evelyn via text and phone--to the point where the FBI has gotten involved.
More details when you read on...
The YBF has learned that Evelyn had to hire a team of web investigators to try and prove that Mrs. Davis has been harassing her. Vanessa has been accused of texting and emailing Evelyn, Evelyn's daughter Shaniece, and even Shaniece's school, with vicious statements and pictures exposing Evelyn's "lifestyle". And yes, that "lifestyle" includes the naked pics (much like these we posted last week) Evelyn's been sending to her "partners". Evelyn accuses Vanessa of hacking into her email to get such evidence that could be used to ruin her name.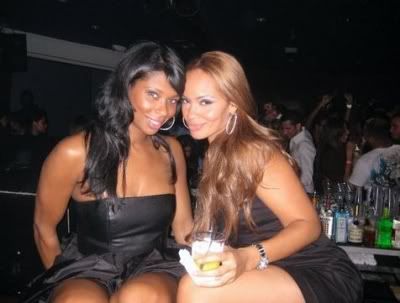 "Basketball Wife" co-star Jennifer Williams (on left) recently commented on the whole drama. She told VIBE:
"When we started filming [Evelyn] was getting these text messages and emails allegedly from another basketball wife who hacked into her email," Williams reveals. "You see that play out on the show because [Evelyn] confronts the girl. There has been so much legal stuff where the FBI is involved. I couldn't make this stuff up."
Why this Vanessa would have it out for Evelyn isn't clear just yet. But we're sure catfights like these rarely have much reason to begin with. Oh wells....