Tasha Smith Does UPSCALE Mag+Other Ish
Apr 21 | by Natasha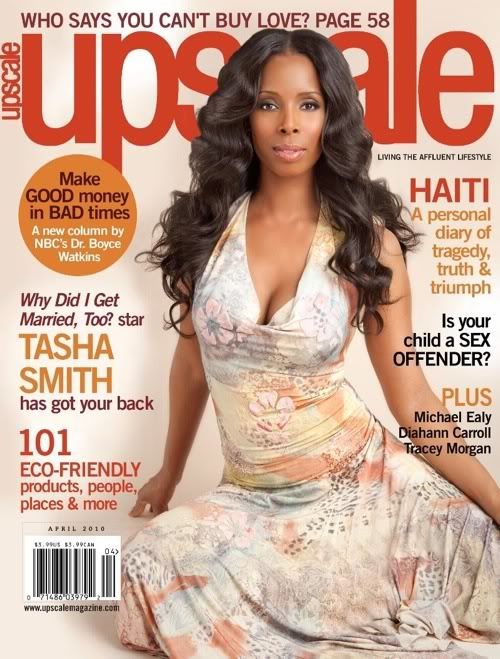 Tasha Smith is covering the current April issue of UPSCALE magazine. She looks fabulous in a flowing watercolor dress with her hair on point as usual. Looking fab Tasha.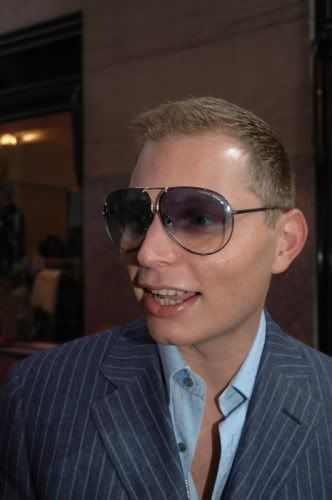 And one-time super producer Scott Storch was just blasted by his own MOTHER for not helping to support her. He blazed through $70 mill and a crack habit. And his mom Yolanda tells the Miami New Times that Scott didn't follow through with his promise to take care of her and now he's too broke to do so:
Even though her son's fortune is now gone due to numerous lawsuits, judgments, and a bankruptcy filing, Yolanda Storch feels disappoint that her son didn't provide financial support.

"Scott always told me he had plans to do certain things for the family.
"But then I guess things got bad before he got around to it. I read about all these other rappers' mothers — P. Diddy's mother, Kanye West's mother, Jay-Z's mother. Their sons all took care of them," Joyce Storch said of her son.
Moms gotta eat too.