Shaq Wilds Out On Shaunie's Boyfriend+Other Ish
Apr 18 | by Natasha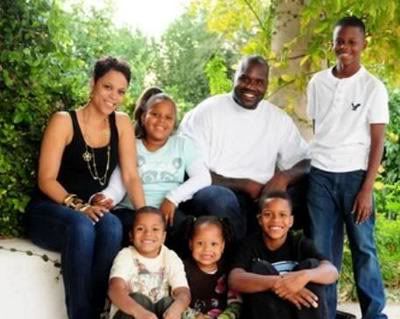 Not everyone loves the fact that Shaunie O'Neal has moved on with a new man. Her soon-to-be-ex-hubby Shaquille is uber pissy about it. And has been allegedly using their kids to threaten the new kid (literally...Shaunie's boyfriend is 23) on the block.
The deets on the O'Neals and Danny Glover's arrest this weekend when you read on...
This is ridiculous. Shaquille has allegedly been forcing his sons to attack their mom Shaunie's new boyfriend. According to TMZ, Shaunie's lawyer sent a letter to Shaq's lawyer with this info:
[The letter claims] the bball star "interrogated" the couple's children to tell him everything they knew about her new man ... "to the point that they felt intimidated and scared of him."
Shaunie also claims Shaq told their 6-year-old son to tell her boyfriend that Shaq "is going to kill him" -- and that Shaq even screamed at the kid and said, "Say it now! My daddy is going to kill you!"
Shaunie's lawyers are demanding Shaq halt "further inappropriate discussions" with their children -- which is an alleged violation of the non-disparagement provision of their divorce judgment.
You're entirely too damn old for this foolishness Shaquille.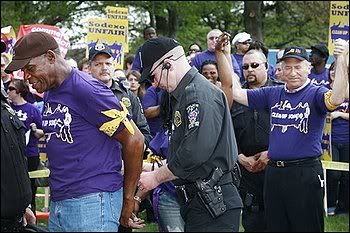 In other news, while his movie Death At A Funeral hit theaters this weekend, actor Danny Glover was busy geting arrested in Maryland. But it least it was for a cause. He was protesting with The Service Employees International Union and Labor Union about Sodexo's unfair and illegal treatment of workers. Sodexo says the union was spreading misinformation.
Fight the power!