EVENING BITS: A Makeup-less Alicia Keys, Chris Brown, & Donovan McNabb
Oct 27 | by Natasha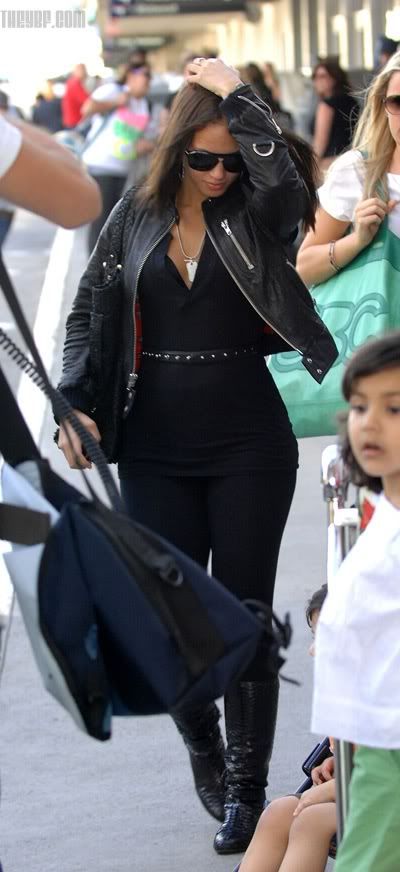 Alicia Keys
was spotted hiding form the cameras today in L.A. Maybe because she was makeup free and wasn't camera ready just yet:
Here's
Chris Brown
's teaser for his official "Transform 'Ya" video:
People are killing me dropping all these "teasers" beforehand these days. Just drop the damn video already. Sheesh. Excuse me, that's just my
severe
impatience talking.... Baby news for baller
Donovan McNabb
when you read the rest...
Philadelphia Eagles QB
Donovan McNabb
and his wife of 6 years
Roxie
are expecting their fourth child in December. They also have a set of boy/girl twins named
Sariah
and
Donovan, Jr.
who are just 10 1/2 months and a 5 year old girl named
Alexis
. According to the
CBB
:
In announcing Roxie's pregnancy, it was revealed that the couple have formed a partnership with the Neonatal Intensive Care Unit (NICU) at Virtua Voorhees, the hospital in southern New Jersey where each of the McNabb children were born.
Donovan and Roxie pledged a six-figure donation to assist with the construction costs of the project — which is slated to open in 2011 — and vowed to help raise an additional $2.5 million from outside donors. According to reports the completed unit will be named the McNabb Family Neonatal Intensive Care Unit.
Awww. Congrats to the couple.