DATE NIGHT: Beyonce & Jay-Z Wine & Dine
Oct 27 | by Natasha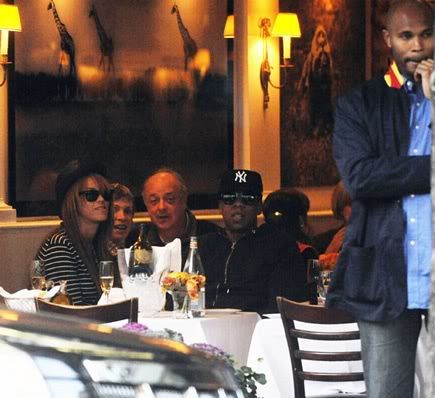 The Carters
got to spend some QT together at one of their fave Sunday night dinner spots Nello's. 
Beyonce
, fresh off the Asian leg of her tour, was looking casual in her Chanel sweater, Chanel necklaces, and cutoffs and leggings.  While
Jay
was on his usual laid back jeans and leather jacket steez: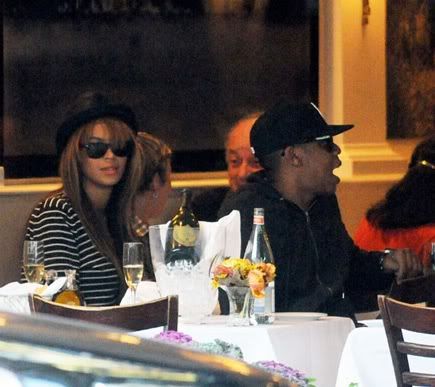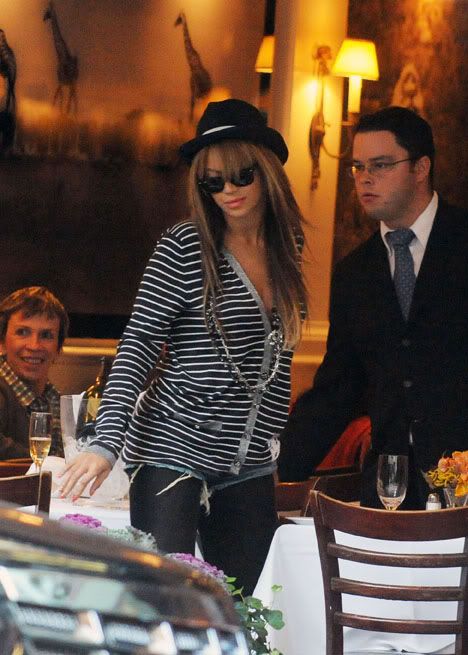 More pics when you read the rest... Damn...bodyguard
Julius
looks like he's guarding POTUS.  Funny funny: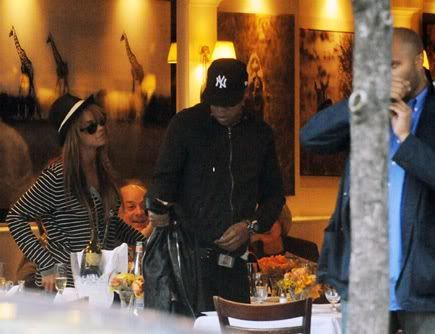 Fab couple indeed....