Eddie Murphy's Daughter Is Gucci Mane & Usher's "Spotlight" Video Chick+Rihanna's Producer Slams Satanic Claims
Oct 24 | by Natasha
Here's the stills from
Gucci Mane
and
Usher
's upcoming video for "Spotlight".  It was shot in Atlanta by director
Benny Boom
: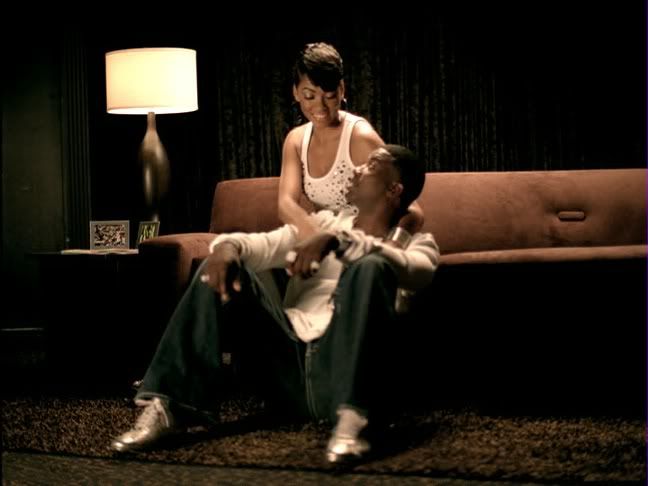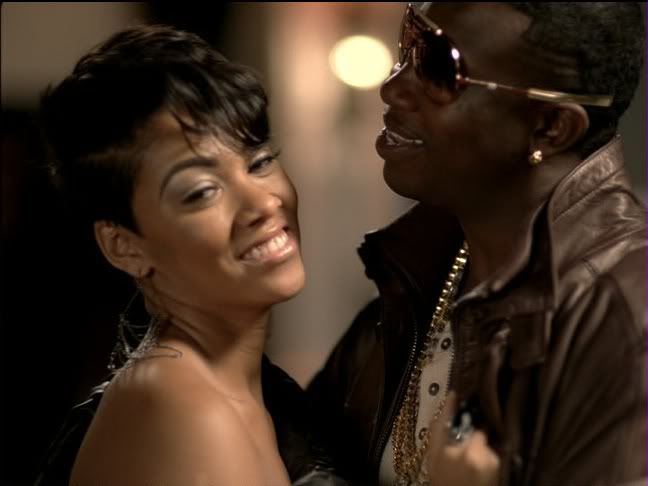 And yes. That's Eddie Murphy and Nicole Murphy's oldest daughter Bria as Gucci's leading lady. She's 19 and is now a model for Macy's and other folks. Lookin' just like her mama...
Rihanna
's producer slams the satanic claims when you read the rest...
Well somebody's coming to
Rihanna
's rescue.  After singer
Tiffany Evans
went on a Twitter rant (Twant? T-Rant?) about Rihanna's "Russian Roulette" track having hidden satanic messages in it, the producer of the song,
Chuck Harmony
, has gone on his own Twitter Rant.  Check it:
There are no satanic messages in the music. Maybe if we did a remake of 'Promise Ring' (Tiffany's hit single), then Rihanna wouldn't be a devil worshipper. People are so closed minded. The song is not literal. Like most provocative art, its symbolism. Grow up. I'm never going to defend my art…I create it and then it's out of my hands. So reviews don't hurt me, but Tiffany's unrealistic take on the song really irked me because idiots breed idiots. Bottom line, she is in the music business so she understands that the song is not indicative of the artist views, but rather, it's the brainchild and vision of the songwriter and producer. With that being said, to use that song as a shining example of devil worship in the music business, you are saying that Ne-yo and Chuck Harmony are devil worshippers. Thats stupid!! That's beyond stupid, it's immature. Artist should understand art. So with Tiffany Evans' rant, I can safely say that the title artist should not be part of her bio.
Guess he toooooold her.  If you missed Tiffany's rant going in on Rihanna and alluding to all the people in the industry who secretly worship the devil:
"You gotta watch what u say. Because there are a lot of weak people in the world. They are susceptible to anything so anything you say or do some people actually do listen. So make sure its nothing bad. Its okay to be deep, but not murder deep. Some of your favorite people pretend to worship God but they only do that to save face. Or seem innocent. Satan was head of music in heaven. He uses influential people ... to help influence the world.
She said she would stop her tweets before she gets in trouble...